'Dark Desire' Ending Explained: How Netflix Show's End Sets Up Season 2
Dark Desire is Netflix's latest critic-proof hit, which is riding high in the streamer's charts despite terrible reviews. The Mexican erotic thriller is one of two pieces of content just released by the streamer about a man who becomes psychotically obsessed with a woman after having sex with her, with Fatal Affair covering the same ground. In Dark Desire (or Oscuro Deseo), that man is Dario (played by Alejandro Speitzer), who will not leave lawyer and college professor Alma (Maite Perroni) alone after they have a one-night stand.
Across the 18 episodes of the series, there are endless twists and turns involving Alma's judge husband Leonardo Solares (Jorge Poza), their goth daughter Zoe (Regina Pavon), Leonardo's secretary Edith (Paulina Matos) and the private investigator Esteban (Erik Hayser), who is also Leonardo's brother and Zoe's uncle and is trying to find out what happened in the death of Alma's friend Brenda (Fernanda Yepes), who has found dead in a bathtub but who might be the victim of something much more sinister.
What happened at the end of Dark Desire?
WARNING: The following contains major spoilers for Dark Desire Episode 18, "The Answer Was Always There."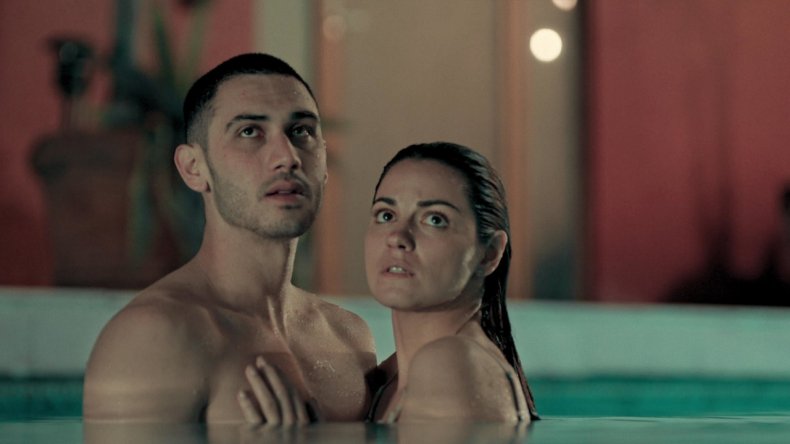 By the end of Dark Desire/Oscuro Deseo, however, Alma's problems seem to be over, as the Netflix show has led us to believe Dario has been killed by Esteban after he did not follow their plan.
Previously, it was revealed that Esteban had brought Dario in to seduce Alma because Esteban hated his brother and wanted to destroy his marriage. Esteban was also in love with Alma, however, which became a problem when Dario too began to develop feelings for the professor.
When Esteban learned that Dario also loved Alma, we were led to believe that the former killed the latter, just as he had killed Brenda before to cover up their affair.
However, at the ending of Oscuro Deseo, Dario comes back, ready to cause even more trouble for the cast of the Netflix show. This leaves the door open for a Season 2 where Dario can continue his Dark Desire.
However, there will be one major change in the power dynamics if Netflix orders another season of the show, which they have not yet done. Dario makes it clear to Esteban that he now has leverage on his former boss, meaning that their roles are reversed, and Esteban will now have to do Dario's bidding. What Dario wants him to do is not yet clear, but is sure to involve Alma and, is the rest of the show is anything to go by, a lot of sex.
Esteban, however, is not the only person whose life will have changed in Dark Desire Season 2. In a fight between Esteban and Leonardo, the latter gets shot in the leg–the same injury that crippled his brother. What this injury means for his life and for his relationship with Alma is sure to be revealed if there is another season.
Currently, Netflix seems to be renewing shows around two months after they first air, meaning that fans of the Mexican erotic thriller might know about the future of the show by the end of summer, ready for a new season sometime next year.
Dark Desire/Oscuro Deseo is streaming now on Netflix.