Scientists Believe They Spotted Six 'Dark Galaxies' Thanks to New Technology; Here's What That Means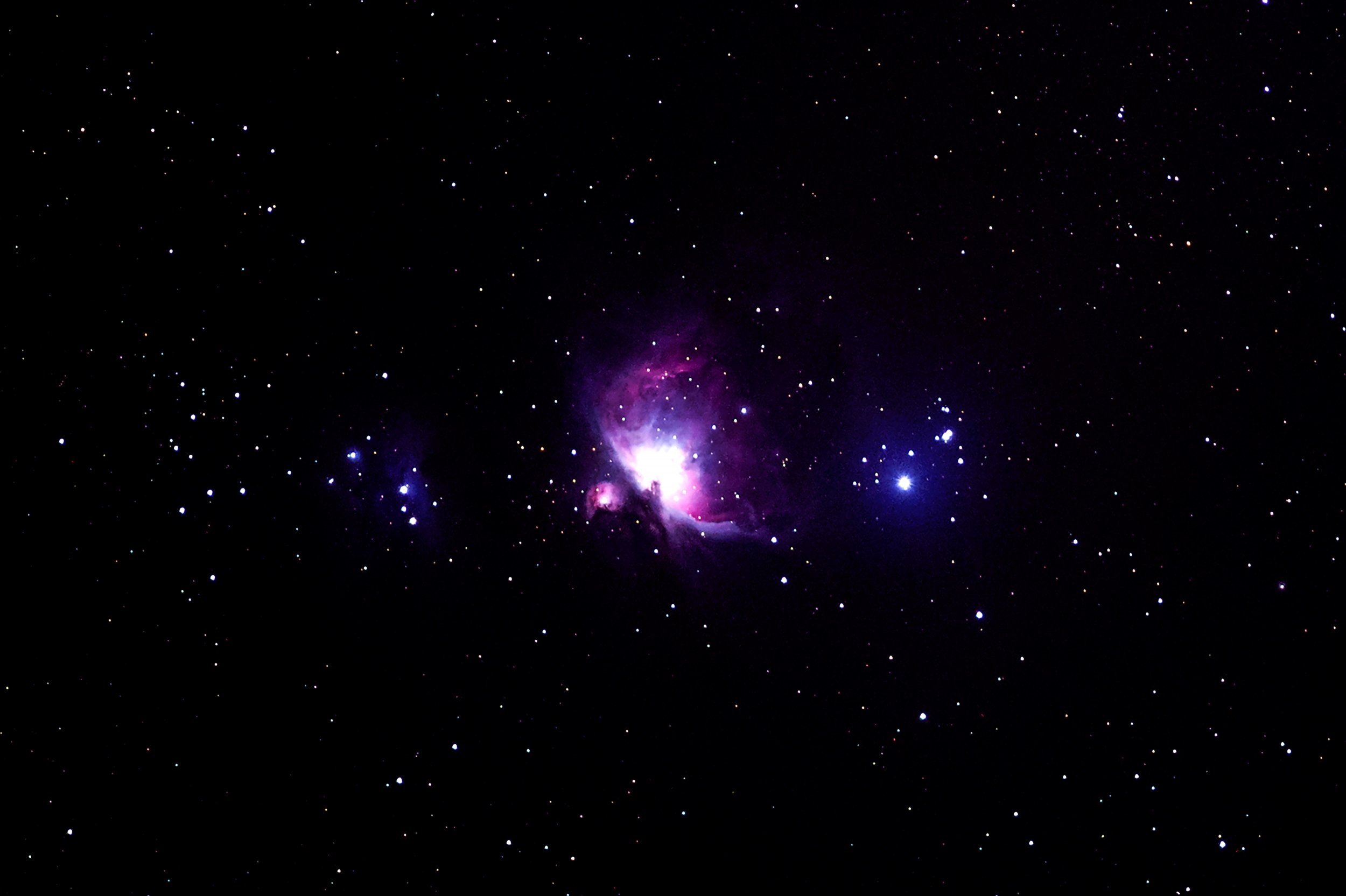 Updated |Scientists may have identified up to six "dark galaxies," a finding that could help solve the mystery of how stars and galaxies are created.
Dark galaxies live up to their name, for without nearly any stars, they are void of sufficient light. This trait makes them extremely important to our understanding of how gases are ultimately converted into stars, but also makes them immensely difficult to locate. In a new study published online Wednesday in Astrophysical Journal, researchers from ETH Zurich in Switzerland explain how they used celestial objects called quasars to locate these elusive galaxies.
Although not stars, quasars are distant objects that also shine brightly. They are powered by black holes and therefore only exist in galaxies with supermassive black holes, Space.com reported. They are created by particles accelerated at speeds approaching the speed of light.
Quasars also emit intense ultraviolet light, which can cause a reaction in hydrogen atoms, creating a fluorescent emission called a Lyman-alpha line, Phys.org reported. Hydrogen is the most abundant element in the universe and needed to form stars. This means that any dark galaxies with sufficient hydrogen that are located near a quasar would give off a fluorescent illumination that the researchers could note.
"In short, we used the quasars as a sort of "flashlight" to illuminate parts of the universe that would have been "dark" otherwise in optical radiation," study co-author, Sebastiano Cantalupo, assistant professor of astrophysics at ETH Zurich, told Newsweek. First author Raffaella Anna Marino, a post doctorate at ETH Zurich, led the research team.
Dark galaxies have previously been referred to as the "missing link" in the evolution of galaxies. Like modern galaxies, they are full of gas, but this gas has not yet formed into the array of stars that make up modern galaxies. Current theories suggest that dark galaxies either must wait until they contain enough gas to cause a reaction that would make a star, or perhaps the collision of two dark galaxies is the catalyst for star formation, National Geographic indicated. Either way, further analysis of these mysterious galaxies will hopefully further our understanding of the origins of our own galaxy and our sun.
"We are learning that galaxies may start their life as very inefficient 'builders' of stars and that galaxy formation and evolution in the early universe could have been very different from what we observe today," explained Cantalupo. "This has important implication for all our cosmological models that try to make sense of how the universe has been populated with galaxies, including our own."
Related: Milky Way: Tens Of Thousands Of Black Holes Exist At Our Galaxy's Center, Study Suggests
Although this method of using quasars to locate dark galaxies has been used before, this time it has proved to be more effective. These advances in space exploration are partly thanks to the Multi Unit Spectroscopic Explorer (MUSE) instrument at the Very Large Telescope (VLT) of the European Southern Observatory (ESO) in Chile, which allowed the scientists to search for dark galaxies around quasars farther from Earth than had been possible in the past, Phys.org reported. However, more work needs to be done.
"At the moment our constraints on the amount of stars present are due to the lack of detectable continuum emission from our MUSE data," explained Cantalupo. "These constraints could be improved by deeper observations, for instance with the Hubble Space Telescope."
Updated: This article has been updated to include that Raffaella Anna Marino led the research team.