EXCLUSIVE: Dark Horse Brings Disney's 'Snow White and the Seven Dwarfs' to the World of Comics
The next Dark Horse Comics and Disney collaboration offers an intriguing new spin on the fairy-tale classic, Snow White and the Seven Dwarfs.
Based on the classic Disney animated film, Snow White and the Seven Dwarfs will be retold from Snow's point of view. Written by award-winning author Cecil Castellucci (Shade, The Changing Girl) and featuring art by Gabriele Bagnoli, this three-issue series aims to introduce readers to a new side of the iconic heroine.
Snow is more than a damsel in distress; she possesses a heart and soul that yearns for knowledge, love, and acceptance. Made to work in her own castle by her wicked stepmother, the Queen, Snow's world changes the day she meets her prince charming and her jealous stepmother tries to have her killed. Snow flees to the forest to hide and finds sanctuary with a family she never could have expected in the boisterous seven dwarfs. Can her heart still flourish with the shadow of the queen's hate looming over her, and only the lingering hope of seeing her prince again?
Newsweek has the exclusive reveal of the cover for Disney Snow White and the Seven Dwarfs #1, which you can see below.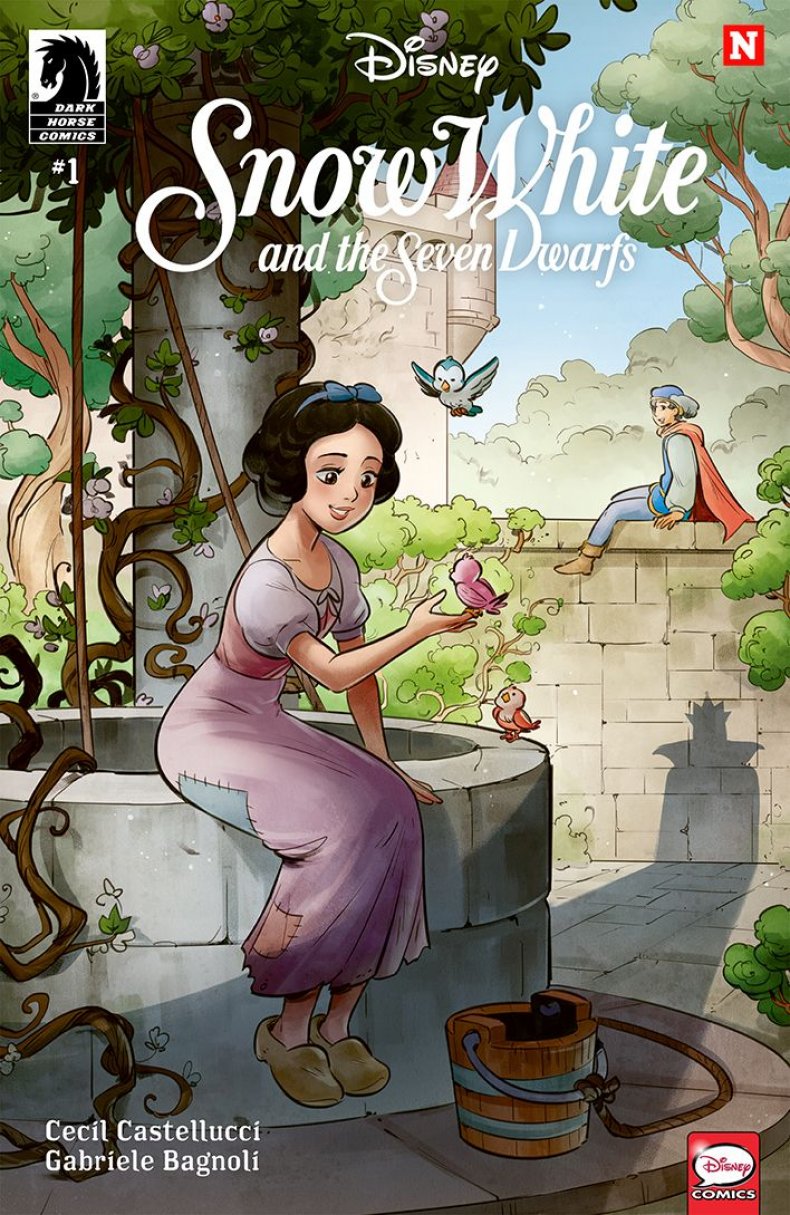 Last January, Dark Horse Comics announced the start of its collaboration with Disney to bring Frozen to the comic page. The first issue debuted in August and was titled Breaking Boundaries from writer Joe Caramagna (Zootopia Comics, DuckTales: Treasure Trove).
Snow White and the Seven Dwarfs #1 (of three) goes on sale June 16.
What do you think of the upcoming Snow White comic book? What other Disney titles you want to see adapted to the page? Let us know in the comments section below.