Critics Pan 'Dark Phoenix' As 'Pathetic Goodbye' to X-Men Franchise
The final entry in Fox's X-Men franchise is about to be released, and it appears to have ended on a bum note. Dark Phoenix will be screened in theaters from Friday, but critical reviews for the film have been scathing.
The movie, adapting "The Dark Phoenix Saga" from the comics, was plagued by delays after two months of reshoots were conducted in August and September 2018.
But attempts to salvage the film, written and directed by Simon Kinberg, appear to have failed. Dark Phoenix is currently the lowest ranked of all X-Men movies on Rotten Tomatoes.
The film holds a 21 percent approval score on the review aggregator, with any score below 60 percent labeled 'rotten'. On Metacritic the superhero blockbuster has a weighted average score of 44 out of 100, indicating "mixed or average reviews."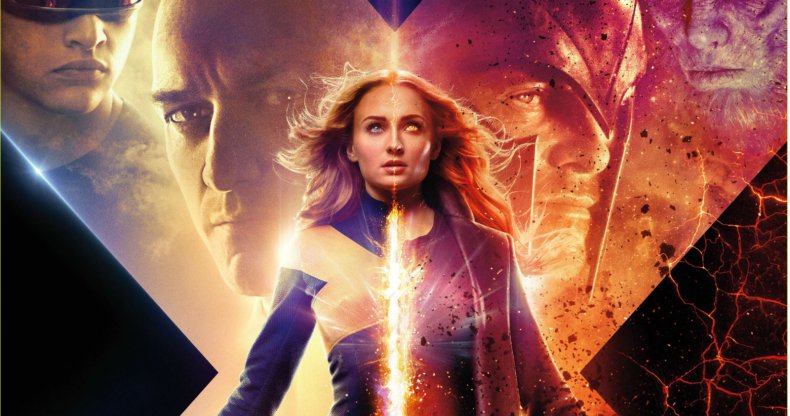 A number of critics have panned the film as a disappointing final installment in the X-Men series.
Richard Lawson of Vanity Fair said: "The movie feels too late and too little, a minor work that's perhaps too streamlined to be really messy, but nonetheless has an air of shambling inexactness. Why this? Why now? Why ever?"
"If this is indeed the last installment of this version of the X-Men universe—with [James] McAvoy, [Michael] Fassbender, [Jennifer] Lawrence, and the rest—then it's a pretty pathetic goodbye."
Angie Han of Mashable wrote that the great ensemble cast, led by Game of Thrones star Sophie Turner as Jean Grey/Phoenix, was let down by the film's poor script.
"Turner puts a mighty effort into her performance as Jean, but can only do so much to elevate the stilted dialogue and muddled character motivations she's given," she said.
"McAvoy does a capable job of delivering slightly better material, but is shortchanged by the film's divided attention. The other characters, including Beast (Nicholas Hoult), Mystique (Jennifer Lawrence), Cyclops (Tye Sheridan), and Magneto (Michael Fassbender), are just there to serve as set dressing, and accordingly, most of them give performances as wooden as the mahogany furniture lining Xavier's mansion," added Han.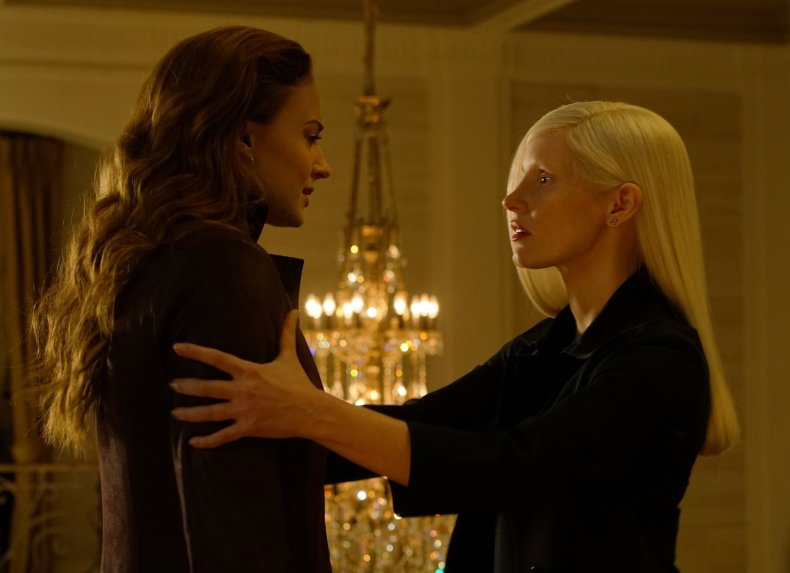 Kambole Campbell of Little White Lies said that the film's attempts to be dark often leave it feeling empty.
"It feels half-hearted in its pursuit of a darker, edgier movie, while it may be bloody and 'dark,' it's hesitant to have messy consequences. But while Dark Phoenix may have fewer embarrassing missteps than Ratner's 2006 disaster, it replaces that embarrassment with something that feels devoid of personality," he wrote.
But not all critics were wholly negative. Phil de Semlyen of Time Out said that Dark Phoenix was nowhere the nadir of the X-Men series that some feared.
"Dark Phoenix is a fairly watchable addition to a franchise that has felt stretched to breaking point. It boasts visual sass, the set-pieces are mostly fun and the acting stands up as well as you'd expect with a charismatic cast well-grooved in the X-universe," he said.
"In Sophie Turner's Jean Grey and Jennifer Lawrence's Raven, it has two nuanced female characters front and center–three, if you count Jessica Chastain's ethereal alien-type creature–something that still can't be said for too many superhero movies. It's not nearly as good as Logan or X2, but it's a whole lot better than the eyeball-poking affliction that was X-Men: Apocalypse," he added.
The recent acquisition of 21st Century Fox by Disney means that any future X-Men films are almost certainly going to form part of the Marvel Cinematic Universe. But don't get your hopes up of seeing the likes of Wolverine, Cyclops and Storm onscreen with Spider-Man, Black Panther and Thor anytime soon.
Kevin Feige, the president of Marvel Studios, told io9 back in April that there are no plans to incorporate the X-men anytime soon.
"It'll be a while," he said. "It's all just beginning and the five-year plan that we've been working on, we were working on before any of that was set. So really it's much more, for us, less about specifics of when and where [the X-Men will appear] right now and more just the comfort factor and how nice it is that they're home. That they're all back. But it will be a very long time," Feige added.