'Dark Tourist' Host David Farrier Might Have Entered A Pact With A Demon, Catholic Priest Alleges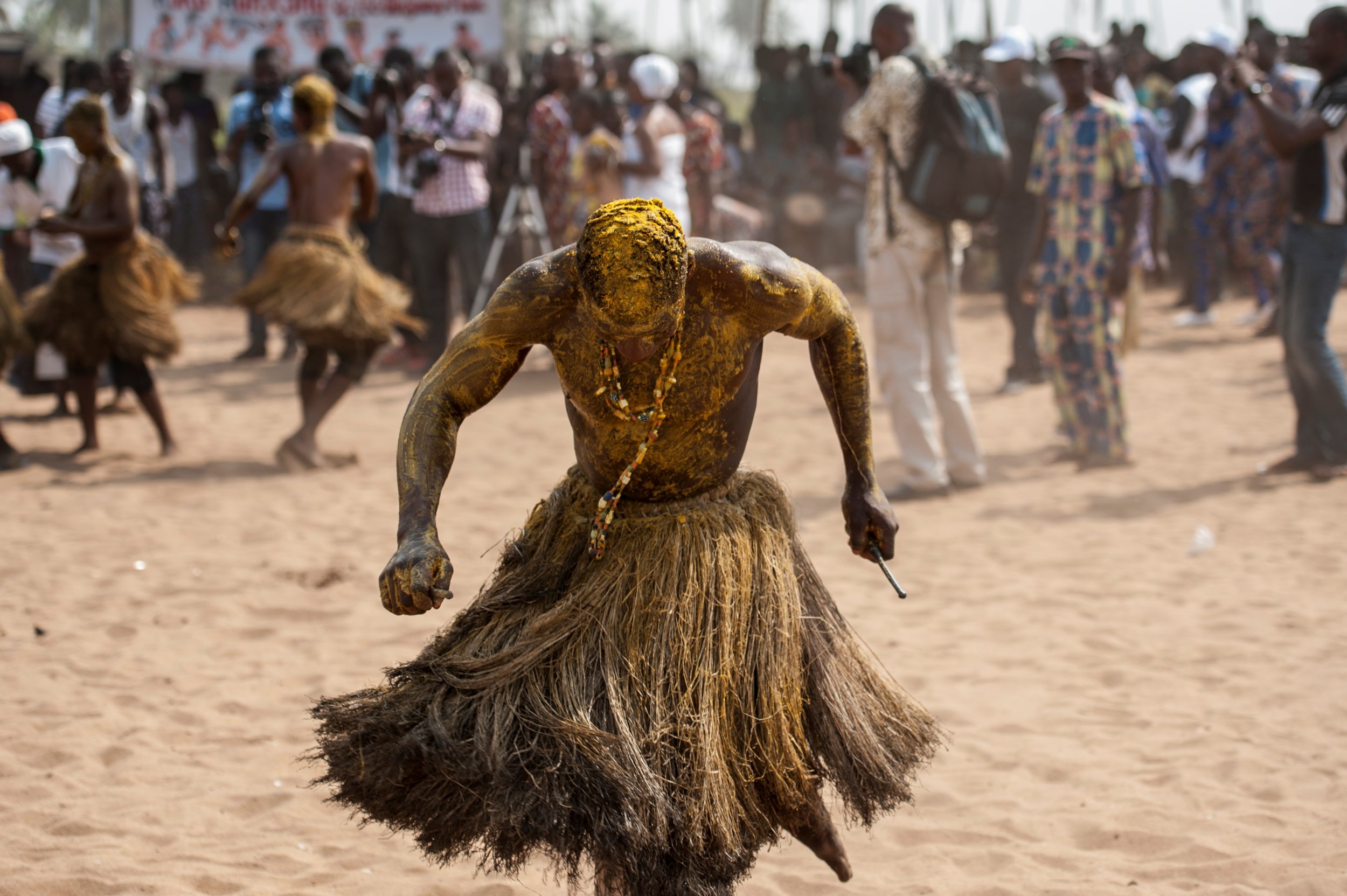 Gonzo journalist and Netflix's Dark Tourist host David Farrier may have unwittingly entered a pact with a demon, a Catholic priest alleged. Farrier posted a direct message on Twitter Monday from Father Klement, who told Farrier he may want to seek religious assistance. Klement is also an exorcist.
"For your own good, I would like to inform you that you have entered into a pact with a demon by taking part in a decree of initiation Voodoo," the message reads. "This fact exposed you to great spiritual and physical danger."
Klement encouraged Farrier to look into an exorcism if he believes he could be in danger. Farrier appreciated the priest's thoughtfulness but is not overly concerned about his potential promise.
"I suppose I am more concerned about eating a fish from the nuclear lake in Kazakhstan than the demon or demons, but I do appreciate that the priest reached out! It was very thoughtful of him," Farrier told Newsweek.
Farrier's note about nuclear fish refers to the fourth episode of the Netflix series.
In his message, Klement might be referring to a Voodoo ceremony Farrier took part in while filming Dark Tourist. The ceremony appears in the seventh episode of the series in which Farrier explores Africa. There, Farrier is seen attending a Voodoo festival in Ouidah, Benin, a coastal town in Africa. Farrier enters the fest of thousands and quickly sees an animal sacrifice. It's soon followed by a conversation with a woman who believes Farrier is to become one of her Voodoo disciples.
"I've never been to a shop that sells dried puppy heads before," Farrier says as he explores the festival's oddities. Later, he takes place in his own initiation ceremony where he is covered in what appears to be colored paint and spit on.
Farrier's Voodoo ceremony is not his first—and probably won't be his last—odd tourist activity. Throughout the show's eight episodes, the explorer is seen mingling with Charles Manson's pen pal and inheritor. He also dines with vampires, explores a nuclear wasteland and even explores the same Japanese "suicide forest" as controversial YouTuber Logan Paul. Each experience proves nothing is out of reach for Farrier and plays to Netflix's darker side.
Farrier spoke of the unique angles the show takes in an interview with Vice in June. "I think with the premise of the show, we were able to play with a lot of things. It's so broad in its scope," he said. "I think some people will like that and some people might not, but it's something I feel quite good about."