'The Dark Tower' Movie Is a Mess, Critics Say. So What Went Wrong With the Stephen King Adaptation?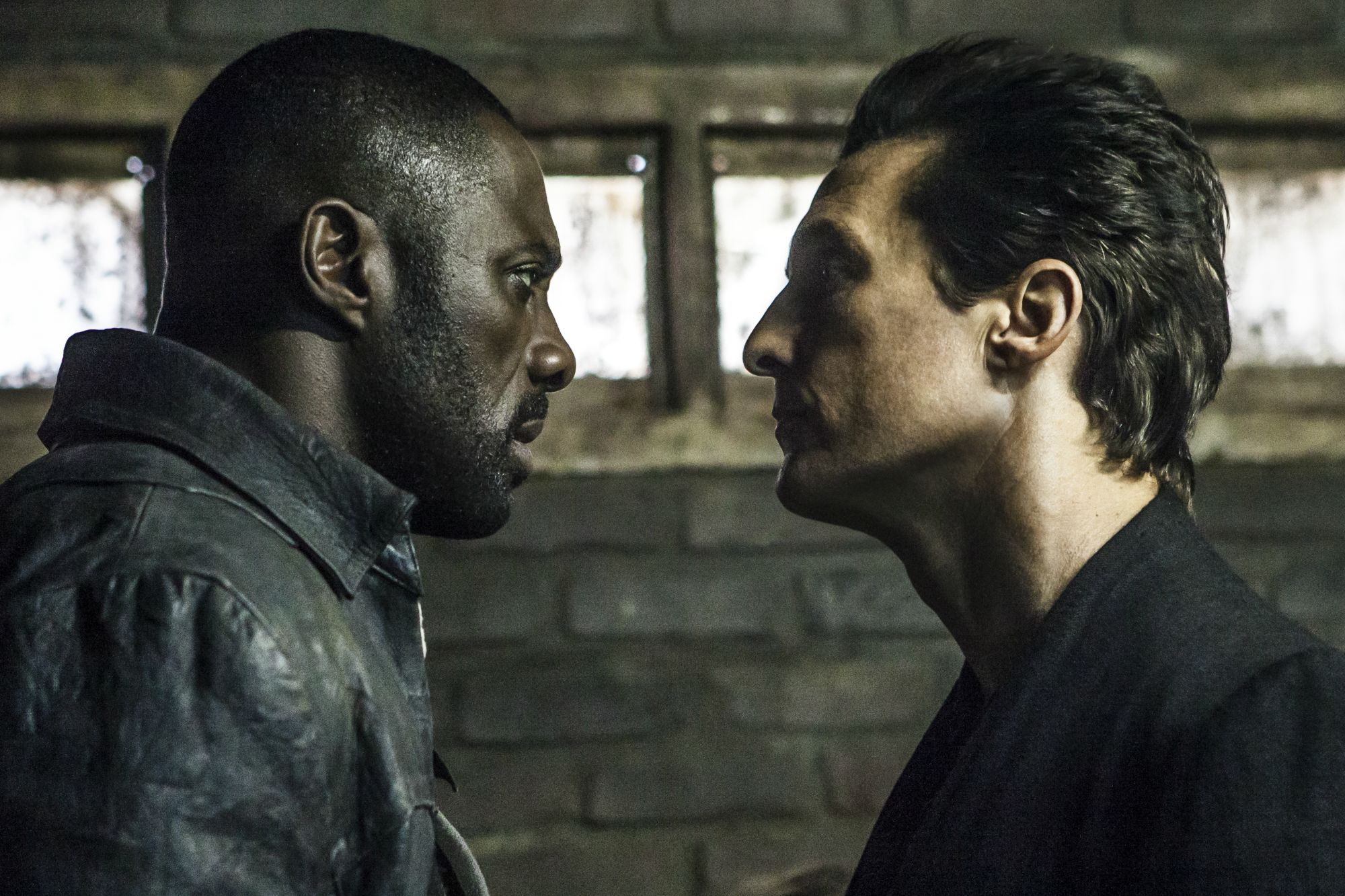 Hollywood, we have a Dark Tower problem.
Stephen King's expansive Dark Tower novels are beloved works of fantasy. When the seventh volume—also titled The Dark Tower—was published in 2004, on King's birthday, it was lauded as a "true magnum opus" by The Washington Post.
The same level of goodwill does not, however, extend to Nikolaj Arcel's movie adaptation of the story, which, confusingly, serves as something of a sequel to the eight novels published by King and is intended to launch a franchise of films and television series.
Reviews of the sci-fi blockbuster, released in the U.S. Friday, range from scathing to downright obliterating. The Dark Tower is currently rated a lowly 18 percent on the divisive review aggregator Rotten Tomatoes. That's far below the 51 percent scored by Luc Besson's ambitious sci-fi thriller Valerian and the City of a Thousand Planets, one of the summer's biggest box office misfires.
The Dark Tower stars Idris Elba as Roland Deschain, aka the Gunslinger, and Academy Award–winning actor Matthew McConaughey as antagonist Walter o'Dim, or the Man in Black.
Writing for The Guardian, movie critic Charles Bramesco says, "Nikolaj Arcel's efforts to translate and condense Stephen King's long-running series of densely mythologized novels amount to being a western without the majesty of the west, a fantasy without anything even coming close to being fantastic."
Entertainment Weekly's headline paints The Dark Tower as a "movie that's embarrassed of itself."
"Bad dialogue, lame plot, fine. The bigger issue: How could a film with Elba and McConaughey have so little swagger?" asks critic Darren Franich. He says Elba's performance "stands out," but "the movie around him is sadly pointless, weirdly forgettable despite a slipstream story mashing fantasy and science-fiction and Brooklyn."
Uproxx critic Mike Ryan, however, took a less subtle approach to his review. He begins, "The Dark Tower is so astoundingly awful that when you leave the theater you'll likely be less mad you wasted your time than flabbergasted that something like this could a) happen and b) be released as something that, theoretically, is going to launch a multi-platform franchise." Ultimately, he urges movie fans to go see it if only to "learn from it and try to be better despite of it."
So, once again, a valuable fictional property is adapted for the screen and is an incongruous mess. Sony has had this issue in the past with its Amazing Spider-Man movies, which led to the studio taking the rare step in partnering up with the more creatively fruitful Marvel Studios to interconnect Spidey with the box office might of The Avengers. Other recent examples include Fox's The Fantastic Four (2015) and the adaptations of Veronica Roth's Divergent series, which began with promise and then sputtered to a halt.
What went wrong? Variety's in-depth piece on the challenges The Dark Tower faced suggests there was far too much input from far too many voices: Arcel, producer Ron Howard, screenwriter Akiva Goldsman, studio executives from Sony and Media Rights Capital, and King himself, who "retained veto approval of almost every aspect of the film."
The film was initially set for release in February but was pushed back to August, which is a sign of a picture in trouble. Variety reports that $6 million was spent on re-shoots and that early test screenings last October "confirmed fears that the picture was a mess. Audiences at the test screenings couldn't understand the mythology and rated the film poorly."
Those Dark Tower sequels and TV follow-up might need reconsidering.