S.C. Mayor Says 'Yellow Sticky Substance' on Her Car Was Sprayed by Vandals, Police Say It's Just Pollen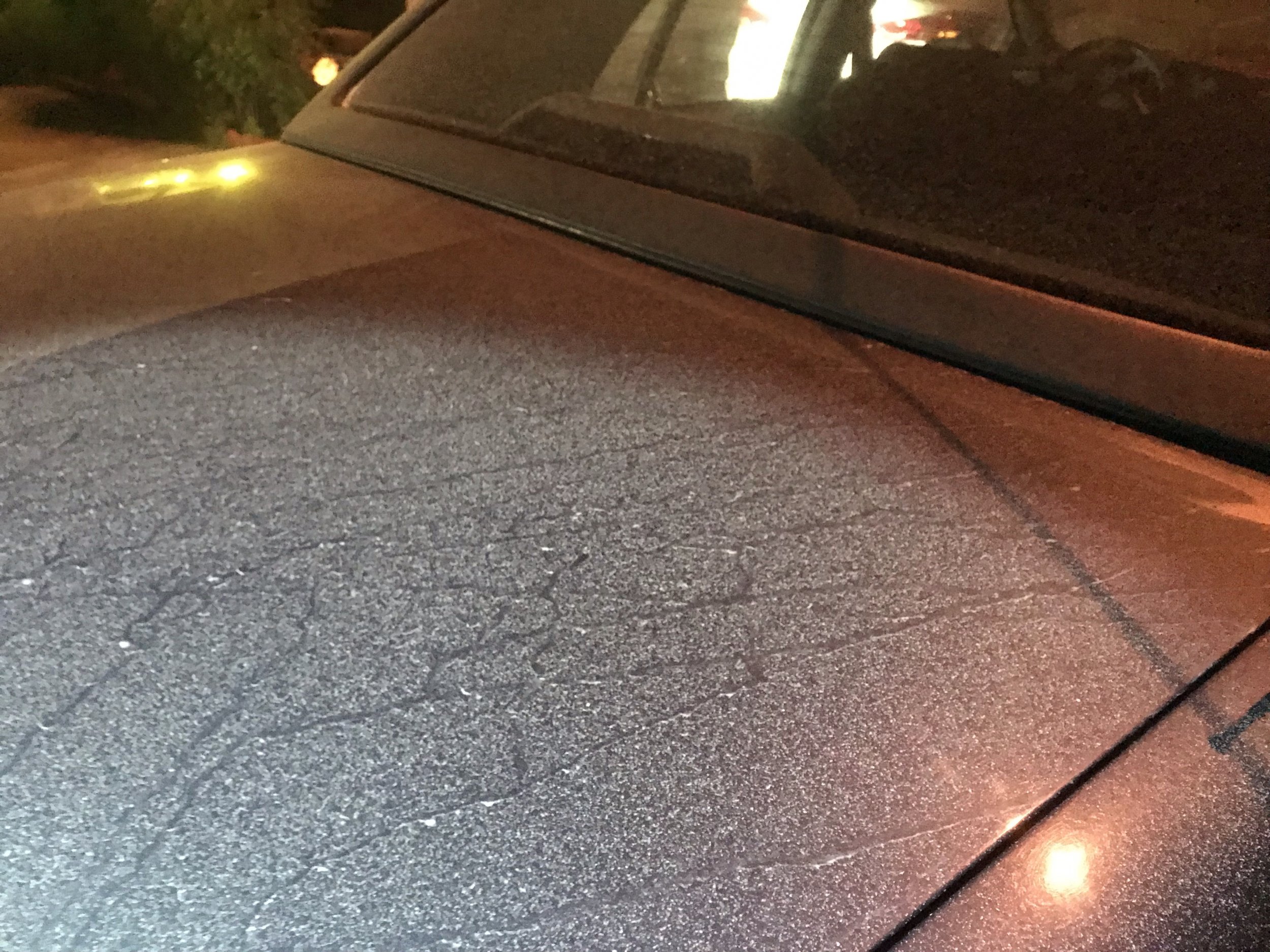 The mayor of a South Carolina town believed she was the target of a hate crime after cars belonging to her and her husband were dusted with a mysterious, "yellow, sticky substance."
Local and state police investigated the claims made by Lamar Mayor Darnell Byrd McPherson, who reported that on February 7 at 10 p.m. local time, someone sprayed her 2017 Symphony Silver Hyundai Elantra Sport and her husband's soft-top 1998 Buick Roadmaster with a residue outside of their home.
The material, she remembered, "got in all of the grooves" of her husband's gray sedan.
The mayor had recently returned to her home from a meeting in the larger city of Hartsville, about 22 miles north of Lamar.
"My husband went out to the car to get some things out of the garage," she told Newsweek. "He says, 'Somebody's painted your car!'"
She recalled that the couple's neighbor, who had stopped by in his van to pick up some laundry, also chimed in.
"Darnell, there's something on your car," she remembered him saying. "They started rubbing it, and it was this yellow, sticky substance. So it was like, What is this?"
She said her husband and the neighbor "started scraping all over" their cars to rid what she described as a "grainy substance" akin to industrial spray foam used to patch concrete.
"It looked like little pebbles," she added.
Setting in was the deafening fear of an attack.
"I likened it as a hate crime because No. 1, there's a history in our town of Lamar," the volunteer mayor of the town with approximately 980 constituents, said.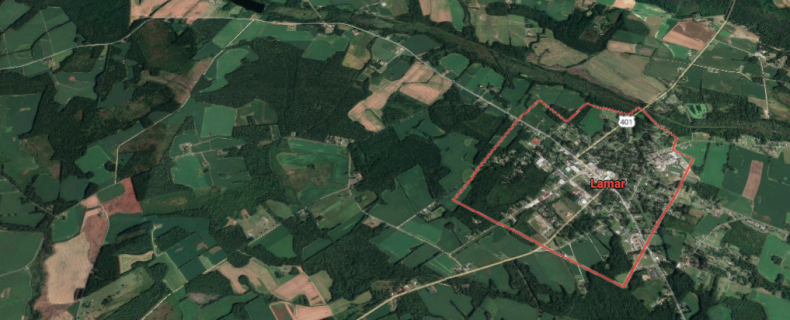 In the 1970s, racist acts were not uncommon in Lamar, where the mayor said burning crosses was once a pastime.
According to a New York Times article dated March 4, 1970, an estimated 200 vigilante white men wielding ax handles, chains and stones—charged three school buses carrying black children, and prevented them from heading to attend newly segregated schools. Many of the kids were injured by smashed bus window glass.
Once the buses were emptied, the mob tipped two of them over before state police were able to restore order.
"If the safety of our children is not sacred to all men, then the entire process of law and government is meaningless," Governor Robert E. McNair declared afterward.
The memories of the past were front and center for Mayor McPherson upon seeing her car defaced.
"It ignited some fear in my spirit," she said. "My God, who would do that?
"It was something; it was just unnerving to me."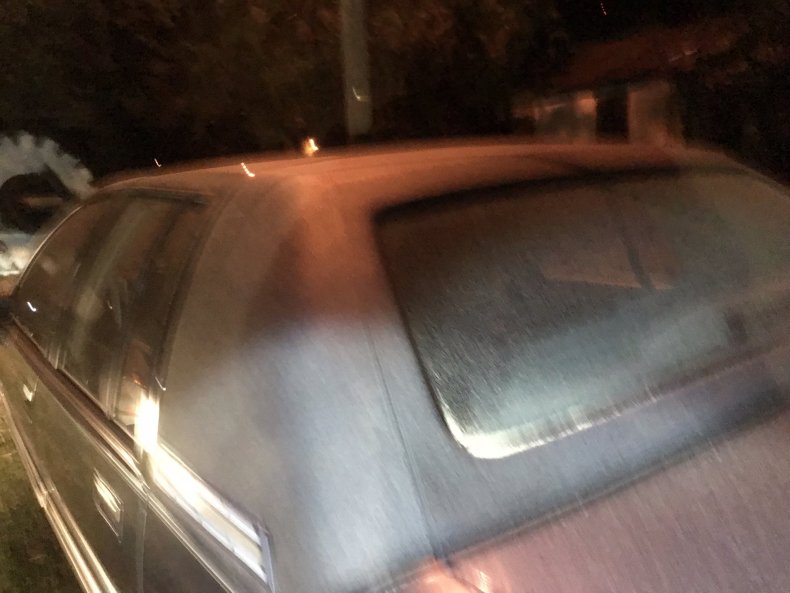 In the incident report obtained by Newsweek, her husband asked her, "Where did you go today? The car is covered in paint."
The report went on to detail how the mayor and her husband streaked a finger over the tarnished parts surfacing the car and "realized it was not paint and that the substance could be removed with a finger; similar to pollen."
She explained in the interview with Newsweek that there were no words or symbols drawn on the cars. The cars were parked in the street near the end of the couple's driveway, a block and a half from Lamar's downtown.
"To me that was the message," she said.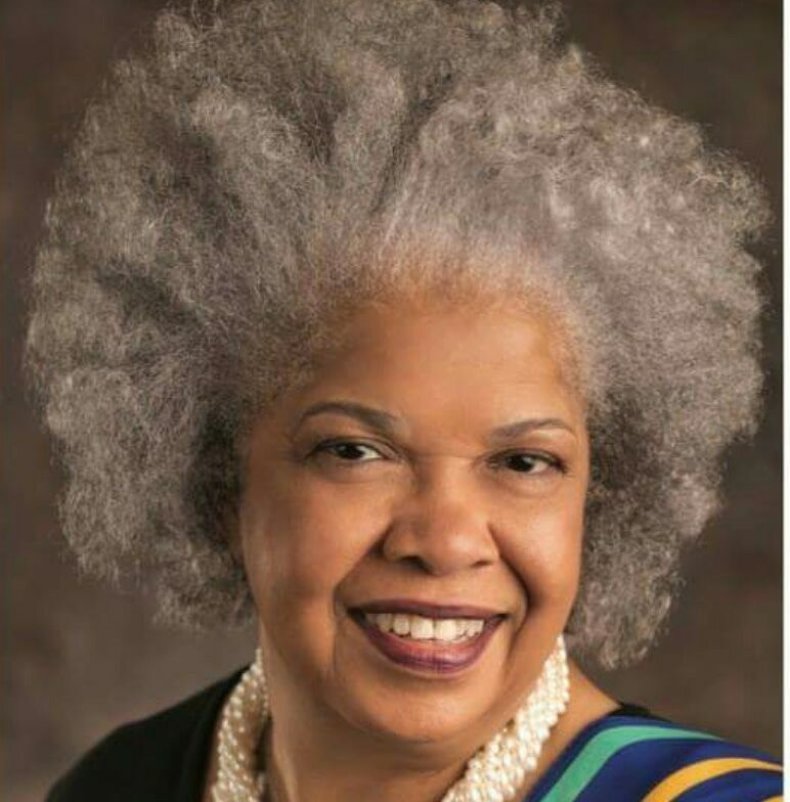 The mayor says she has lived and traveled throughout the Southeast and calls herself a "peacemaker."
"It's not like I just grew up in this community and don't have any experience," she stated.
She has served as Lamar's volunteer mayor for one year while working full-time as the Executive Director of the Darlington County First Steps, which serves to strengthen families through education.
The mayor is hard-pressed to understand why she was targeted.
"I have a good reputation," she said. I have never been subjected to something like this."
Both cars were rigorously cleaned the day after the incident, and therefore a sample of the substance, whatever it was, wasn't preserved.
"The substance wasn't saved and the cars were actually cleaned—pressure-washed twice—there was no substance, and so they didn't have it for the investigation," argued McPherson.
Darlington County Sheriff's Office Lieutenant Robby Kilgo explained that an investigation was opened to determine what the substance was on both cars.
"We found it to be pollen," Kilgo explained in an interview with Newsweek. "There was no reason for us to collect a sample."
The report that was taken included details of an examination by two sheriff's officials (a sergeant and a deputy) "immediately came to the conclusion that the substance had a yellowish tint to it and that it's a type of powder similar to pollen."
Though the possibility was raised that the car's mysterious coating could have been pollen and not the result of foul play, McPherson remained convinced someone was behind it.
"It's something," she said. "Something that's sticky that's stuck to my car and took two different solutions to get it off."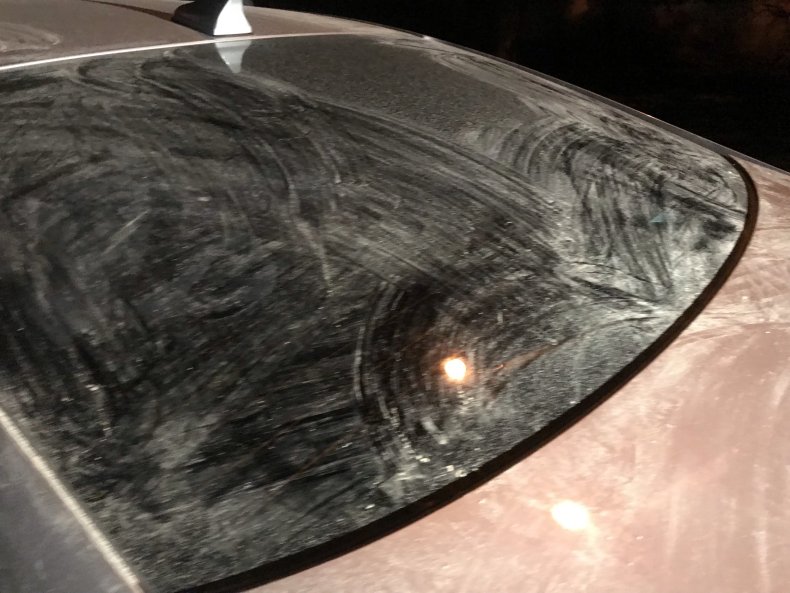 Kilgo explained that once the mayor was intent that she had been attacked, the local agency referred the matter to the South Carolina Law Enforcement Division or SLED.
"Due the suspicion from her of it being a hate crime, we couldn't say no," he said.
The report added that the mayor also had "a possible suspect in mind at the time" of the incident.
A SLED spokeswoman informed Newsweek that after receiving the report, the decision was made against launching a probe.
"We reviewed the incident report, but we did not open a formal investigation," she said.
As to why they didn't open a probe? "Because we did not believe a crime occurred."
When McPherson attended a town meeting after the incident, she learned from her local law enforcement personnel that there had been additional threats.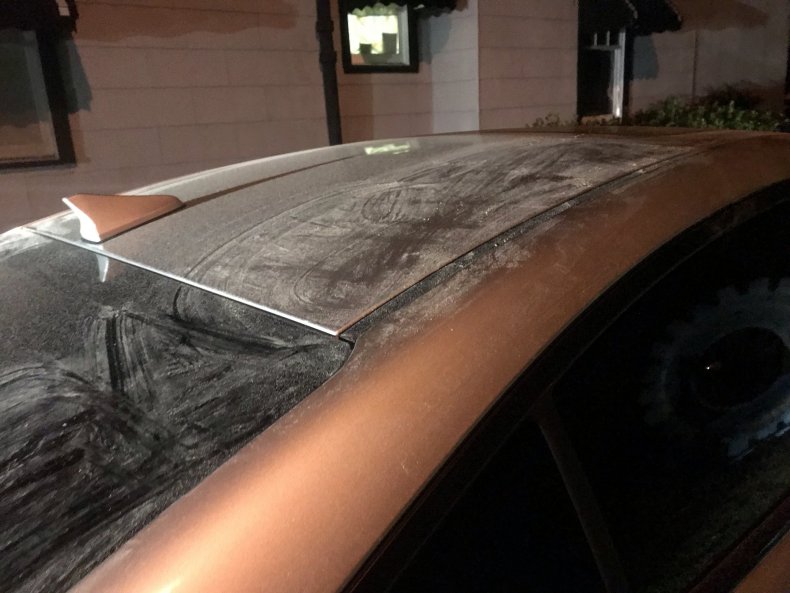 "There's a police officer who came to me and said, 'There's rumors out there that they're going to assassinate you,'" the mayor recounted.
She had asked the local law enforcement to file a complaint about the purported death threat as well.
"That's a federal crime," she said she told the officer at the time.
After the car situation, the mayor remained upbeat and was determined to be a unifier.
"What do we need to do in Lamar? I say, we need to come together," she said. "There should be something else…. But there's always these remnants of racism."
The mess on her car wasn't what bothered her—it was speculating the intent of whoever might have made it.
"I don't care about a car," she said. "What I want is my life."