Darrell Brooks Should Not Have Been Released on Low Bail, Milwaukee DA Admits
The Milwaukee County district attorney admitted Monday that Darrell Brooks, who has been named the sole suspect in Sunday's Waukesha, Wisconsin, parade attack, should not have been released on only $1,000 bail earlier this month.
Reviewing the pending charges against Brooks, which include battery and recklessly endangering safety, the district attorney said that the $1,000 cash bail set for Brooks on November 5—which he posted November 11—was too low.
"The State's bail recommendation in this case was inappropriately low in light of the nature of the recent charges and the pending charges against Mr. Brooks," District Attorney John Chisholm said Monday in a statement.
"The bail recommendation in this case is not consistent with the approach of the Milwaukee County District Attorney's Office toward matters involving violent crime, nor was it consistent with the risk assessment of the defendant prior to the setting of bail."
The cash bail request of $1,000 was set for the six charges Brooks faced: second-degree recklessly endangering safety, felony bail jumping, battery, obstructing an officer and disorderly conduct.
Brooks had also been charged with two counts of second-degree recklessly endangering safety, as well as being a felon in possession of a firearm, for another incident. Cash bail for those charges was originally set at $10,000. It was reduced to $7,500 and then $500 when the state was unable to schedule a speedy jury trial.
Brooks posted the $500 bail on February 21.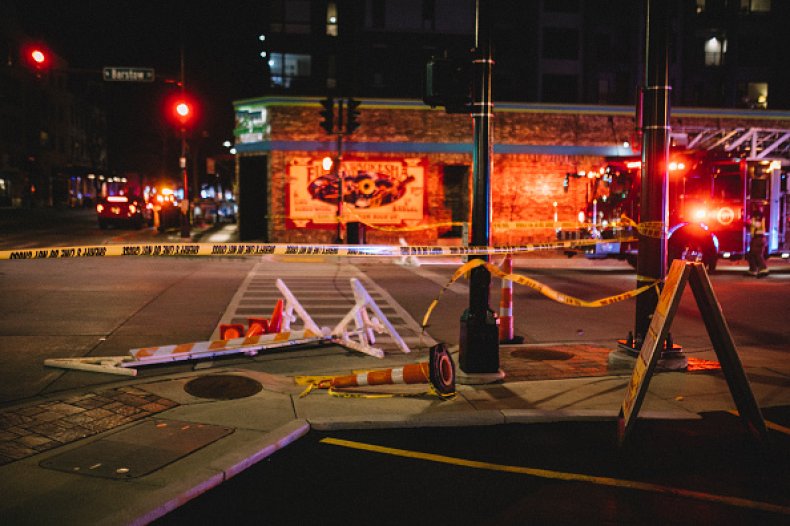 Chisholm said his office is conducting an internal review of the bail recommendation for Brooks.
Brooks has been named a suspect in Sunday's mass casualty attack, which occurred at a Waukesha Christmas parade that evening, when a car plowed into a crowd and left at least five dead and dozens injured.
Court records show that Brooks has a criminal history in Wisconsin dating back to 1999.
After Sunday's incident, authorities are investigating whether Brooks was fleeing another crime, described by officials as "an altercation involving a knife," when he slammed into the parade and its spectators.
Hospital officials have confirmed that 18 children have been brought in for treatment. As of Monday afternoon, six remained in critical condition, three are in serious condition, and two have been released.
Waukesha Police Chief Dan Thompson announced on Monday afternoon that his department is referring five charges of first-degree intentional homicide for Brooks, with possible additional charges based on the investigation.
Thompson said officials believe Brooks acted alone, adding that the suspect had been involved in a domestic disturbance before he drove into the crowd.