Former NFL Star Darren McFadden Arrested after Falling Asleep in Fast-food Restaurant Drive-thru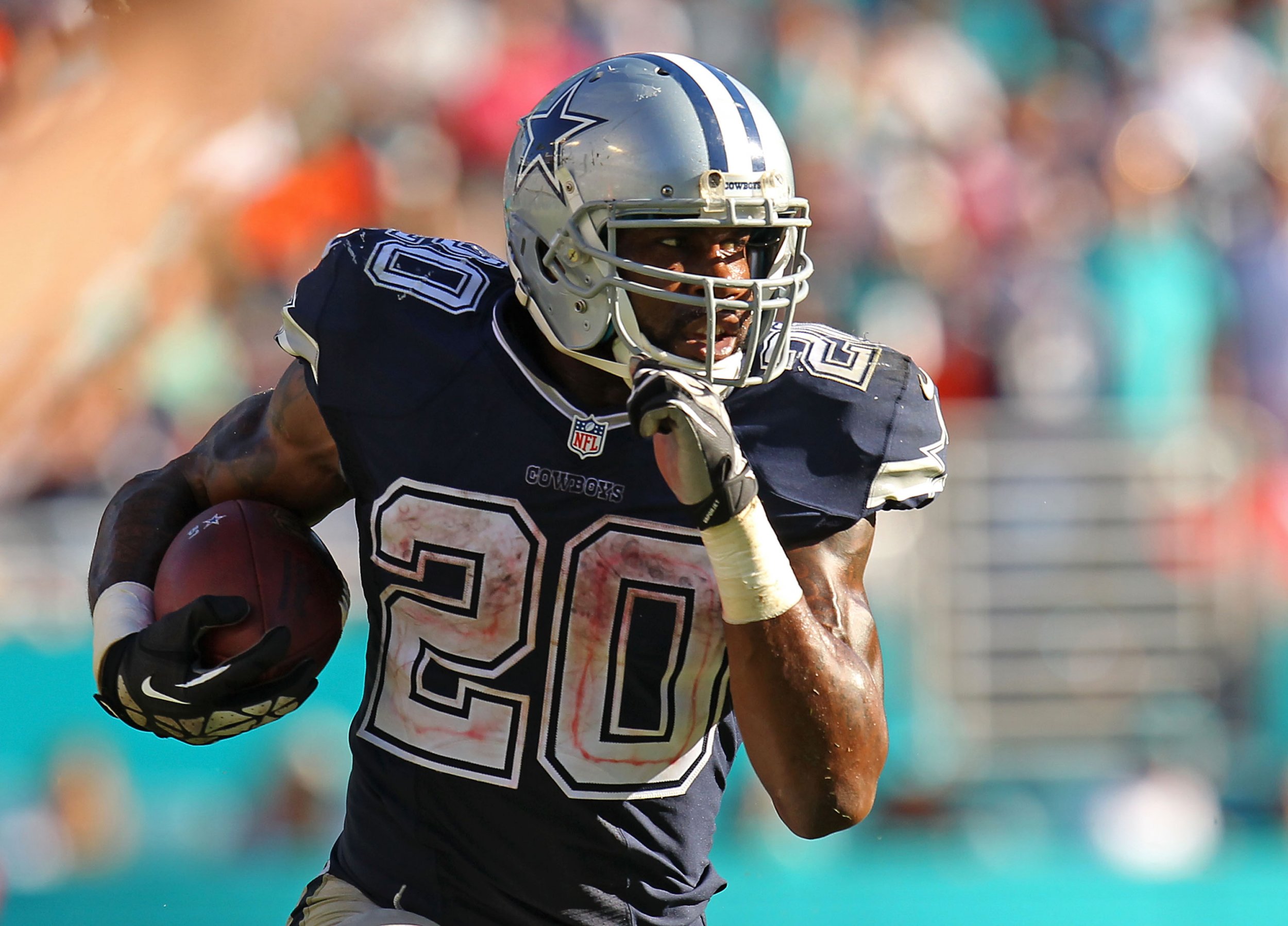 Former NFL star Darren McFadden was arrested on Monday after apparently falling asleep at the wheel while in a fast-food restaurant drive-thru.
The 31-year-old, who spent 10 seasons in the NFL with the Oakland Raiders and the Dallas Cowboys, was apprehended early on Monday morning by officers in McKinney, a city approximately 40 miles north of Dallas, Texas.
Read more: Tom Brady and the Patriots made history in the AFC Championship Game
According to The Arkansas Democrat-Gazette, the former running back was booked into the Collin County jail and released after posting $2,000 bail.
A spokeswoman for the McKinney Police Department was quoted as saying officers were called at a local Whataburger restaurant after employees noticed a man had fallen asleep at the wheel of his vehicle and the car blocked the drive-thru lane.
She did not disclose any further details of the circumstances that led to McFadden's arrest, but TMZ Sports claimed he was resisting officers.
Following his arrest, the former NFL player was charged with impaired driving and two misdemeanor charges, including resisting arrest.
A high-profile recruit at high school, McFadden turned into a standout running back during his college career at University of Arkansas. Under the guide of coach Houston Nutt, he was awarded the SEC Freshman of the Year award in 2005 after becoming only the SEC player to rush over 1,000 yards in his first year at college.
In the following two seasons, he was named SEC Offensive Player of the Year and was a consensus All-American in both years, before he was selected with the number four overall pick by the Oakland Raiders in the 2008 NFL draft.
However, a host of injury issues hampered his first two seasons in the league, forcing him to miss a combined seven games. In 2010, his third campaign in the NFL, McFadden ranked in the top-five of most-productive running backs in the league and recorded career-highs in total yards from scrimmage, rushing and receiving yards and touchdowns.
Injury issues returned over the next two seasons, before the Raiders let the Arkansas native go at the end of the 2014 campaign and he signed a two-year deal with the Cowboys. The move to Texas failed to resurrect McFadden's career and he was released at the end of his contract, after playing just four games in two seasons.
McFadden retired in November 2017 and earlier this month he was one of the 13 players to be inducted into the College Football Hall of Fame.
"Growing up in Arkansas, my dream was to play for the Arkansas Razorbacks," McFadden said in a statement. "To be able to do that and now to be recognized with induction into the College Football Hall of Fame is something I couldn't have imagined."