'Dash & Lily' on Netflix: How the Books Set Up Season 2 on Netflix
Dash & Lily Season 2 seems very likely as the Netflix show is currently the second most-watched show on the global charts. Though the streamer has not officially confirmed another season of the show, it is based on a (so far) trilogy of books, which suggests we will get plenty more notebook-based adventures for Dash (played by Austin Abrams) and Lily (Midori Francis) soon.
The current season of the Netflix show is based on "Dash & Lily's Book of Dares," the 2010 book co-written by young adult authors Richael Cohn and David Levithan. This is the first of three books written so far by the pair, followed by "The Twelve Days of Dash & Lily" (from 2016) and "Mind the Gap, Dash & Lily" (2020).
The Netflix series makes some major changes to the book across its episodes. Both the series and book, however, end at the same place, with Dash and Lily kissing in the Strand bookstore while being locked in there overnight.
As the show ends in the same place, this suggests that if Dash & Lily does return for Season 2, it will follow the plot of the second book, "The Twelve Days of Dash & Lily."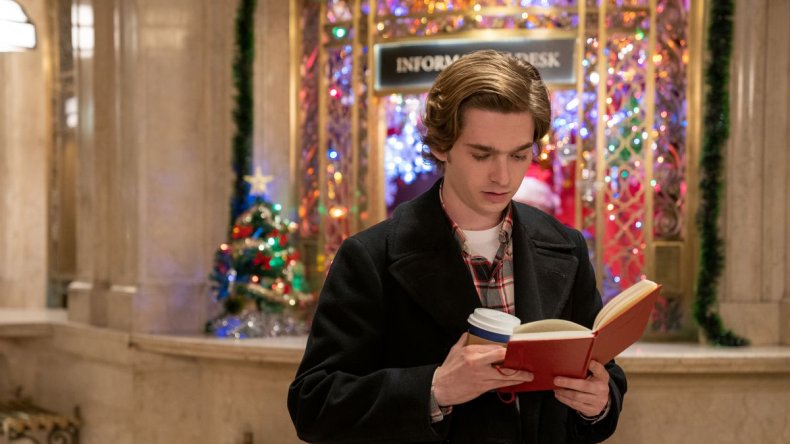 The synopsis for that YA novel reads: "Dash and Lily have had a tough year since they first fell in love among the shelves of their favorite bookstore. Lily's beloved grandfather suffered a heart attack, and his difficult road to recovery has taken a major toll on her typically sunny disposition.
"With only twelve days left until Christmas—Lily's favorite time of the year—Dash, Lily's brother Langston, and their closest friends must take Manhattan by storm to help Lily recapture the unique holiday magic of a glittering, snow-covered New York City in December."
However, Dash & Lily Season 2 might choose to fill in the gap between the two books. After all, one year is a long time, and fans might be interested to see what the couples' lives are like outside of the festive season.
So far, however, Netflix has not announced Dash & Lily Season 2. The streamer likes to wait at least one month before renewing a show so they can see how many viewers and subscribers a series brings in. Most shows, however, have to wait at least a few months before getting an official renewal announcement—unless they are a mega-hit like Emily in Paris, which got renewed for Season 2 almost exactly a month after the first season dropped.
However, that show did so after spending weeks on top of the Netflix top 10 charts around the world—something Dash & Lily has not achieved yet, and seems unlikely to do once The Crown Season 4 gets released and likely dominates the global charts.
Dash & Lily is streaming now on Netflix.