DashDirect Enables Crypto Payments for Everyday Purchases at 155,000 U.S. Stores
Cryptocurrencies are experiencing a surge in popularity right now, with viral memes and celebrity influencers promising to send prices to the moon. But beyond price speculation, there aren't many reasons to use cryptocurrencies as they were intended—as actual currency.
There are many impediments to its real-world adoption. Perhaps most prominent is the extremely limited number of merchants where consumers can spend their crypto. Many cryptocurrency networks are too slow to use at registers, or their transactions are too expensive to facilitate everyday purchases.
DashDirect is a new crypto payment and instant savings app that aims to resolve all of these adoption impediments. It's powered by Dash, a cryptocurrency specifically optimized for fast and low-cost payments. DashDirect offers users the ability to spend Dash at over 155,000 well-known U.S. retail locations and 125 online stores, and capture instant savings up to 12 percent on their purchases. Savings average around 5 percent, giving cryptocurrency users a strong financial incentive to switch from debit or credit cards.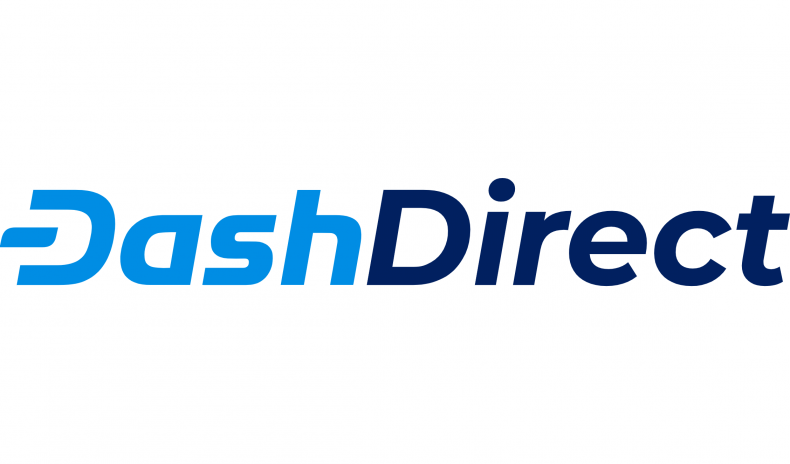 DashDirect is the brainchild of Ryan Taylor, CEO of Dash Core Group, and Marshall Greenwald, CEO of Cray Pay, Inc. Both were wrestling with the idea of crypto adoption and utility, they told Newsweek. "Yes, cryptocurrencies are interesting, but they would be a lot more interesting if you could actually use them instead of keeping them locked up as a store of value," said Taylor.
The team at Dash Core Group, the largest organization representing the Dash cryptocurrency, has been building innovative tech with relatively little fanfare to make crypto payments a reality. At the same time, the Gilbert, Arizona-based CrayPay, a little-known fintech company, has developed a crypto payment technology with the potential to transform the cryptocurrency world.
Because CrayPay has always developed consumer retail apps, they had the expertise to build DashDirect. However, using crypto instead of USD for payments presented a unique challenge and when Greenwald pitched it to Taylor, they both understood the time had come for real action to build cryptocurrency use cases. What is a better use case than allowing people to spend their holdings at stores and restaurants at familiar brands like Chili's, CVS, DoorDash and Old Navy? Because users save when paying with DashDirect, there are also tangible incentives for consumers to switch. The app is available in both Apple's App store and the Google Play store.
DashDirect has two key elements that make it unique. Firstly, the Dash crypto wallets integrate directly into CrayPay's mobile payment technology, which ensures the transaction is fast and reliable. And, the app converts Dash behind the scenes so that the merchant receives an exact-amount digital gift card at the point of sale. This clever approach immediately creates broad merchant adoption rather than trying to figure out how to get each merchant to accept crypto individually. Because DashDirect leverages existing gift card systems, it requires no cashier training or investment for merchants to participate.
"Due to the structure of most cryptos, it can be time-consuming, cumbersome, and costly to use them as a form of transactional tender," says Greenwald. "Dash is built for speed and efficiency. Transaction confirmations are faster and cheaper than those of a credit card. It can take other currencies, like Bitcoin, a considerable amount of time to confirm transactions, which makes them less suitable for in-store transactions. DashDirect will enable Dash to be used as a more efficient and cost-effective currency than other cryptos, or even traditional payment types like credit cards. The resulting savings are passed along to the customer."
DashDirect will mean a lot to many different people interested in cryptocurrencies, but to Arden Goldstein, Dash Core Group's Head of Marketing, it's personal. "Being a woman, I think it's important that more women get involved in the crypto space," she told Newsweek. "Since women make 80 percent of all home purchasing decisions, DashDirect could be the perfect vehicle to introduce them to crypto while shopping for the household. We need more women to understand that while cryptocurrencies may seem intimidating. It is important to all of us that women become a louder voice in the conversations happening about crypto's future."
There is still work to be done to make crypto accessible to the masses. Getting set up with a secure digital wallet, and then buying crypto for the first time requires an identity-verification process which creates friction and can take longer than desirable for someone who may not yet be fully committed to buying and using cryptocurrency. While these requirements and steps are not unique to Dash, CrayPay and Dash Core Group are actively working to create a simpler, faster way to get started in crypto.
For now, the savings, speed, and security of DashDirect may be enough for non-crypto enthusiasts to take the steps necessary to not only purchase crypto but to use it. Perhaps this is what finally ushers in the widespread adoption of crypto.