What Happened to Leon Jacob? 'Dateline' Interviews Houston Woman Meghan Verikas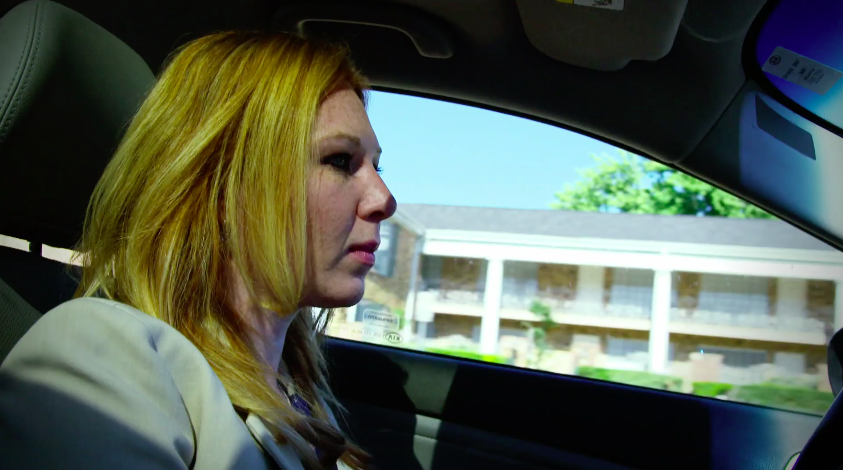 In what sounds like a plot from a Hollywood movie, Meghan Verikas agreed to fake her own kidnapping so police could catch her ex-boyfriend, former Houston doctor Leon Jacob. Jacob was accused of orchestrating a murder-for-hire scheme to kill Verikas and Marion "Mack" McDaniel, the ex-husband of his new girlfriend. The crime is being explored on Sunday's Dateline, with reporting by Andrea Canning.
"When one woman breaks off her relationship with a boyfriend she says abused and stalked her, he goes on to something even worse," the description for the NBC show says. "His accused accomplice? His new girlfriend."
Verikas and Jacob dated for two years, but she ended things in January 2017 when he reportedly became violent. Jacob didn't want to accept the relationship was over, and started emailing, texting and calling her incessantly. One night, he showed up unannounced to her brother's house where she was staying, calling her derogatory words. Verikas hid in the closet. Afterward, she got a two-year protective order against her ex, but he continued to harass her.
Verikas exclusively spoke to Dateline, saying her relationship with Jacob started out great. "I don't think I ever had someone tell me I was beautiful that much," she said in sneak peek for Sunday's episode. "But without warning, it all turned from love story to crime story," the narrator added.
Undercover police officers pretended to be hit men and met with Jacob and his new girlfriend, Valerie McDaniel. Police faked Verikas kidnapping and showed Jacob phony pictures of Mack McDaniel's death. Jacob and Valerie McDaniel were both charged with two counts of solicitation of capital murder. They pleaded not guilty.
"The most compelling was first, he did hire someone, and once you hire a hit man, there's already questions being raised," juror Thelma Ginsburg told ABC station KTRK March 30. "You knew that he was in the conversation, and then when he was going to pay in installments, you knew that he knew what was going on."
Police recorded their interactions with Jacob. "I prefer not to have to do that but my survival is more important," Jacob said in one recording, according to KTRK. "I worked too hard the last 20 years in education to get where I am to have this bite me in the butt and everything I worked for."
It was Jacob's words that convinced the jury of his guilt. "He kept saying his survival was the most important thing to him. Then you knew he could go the other way too," Ginsberg said. "Many times he would say, 'I don't want anyone to be harmed,' but the next thing would be, 'But if it gets to that, then that's OK.'"
During a March interview with 20/20, Jacob maintained his innocence. "I am innocent of these charges. I still maintain that throughout," he said. "I find them to be atrocious in manner because I'm not some monster that wanted my ex-girlfriend killed and her ex-husband…. I'm a healer by nature."
Valerie McDaniel committed suicide March 27, 2017, a year before the trial started in March 2018. Jacob was sentenced to life in prison.
Dateline is slated to air Sunday at 7 p.m. ET on NBC.