What Happened to The Harrisons? Three Deaths Featured on 'Dateline'
In less than five years, three people were found dead inside the Harrison family home in Mississauga, Toronto. First, Bill Harrison died in 2009, then his wife, Bridget Harrison, was found unresponsive the following year. In 2013, their son Caleb was found dead. The first two deaths were not considered homicides until Caleb was killed. The three deaths were the subject of Friday's Dateline with Andrea Canning.
"This is where they all gathered. The Harrison's large extended family. It was a home filled with joy, but the danger was looming right inside their very own house. The house became the scene of one tragedy, then another and then the third death in the home in four years," Canning narrates. "The family was left with a horrifying possibility: This was not some freakish coincidence. It seemed no one was safe inside these walls.
The trio of deaths was investigated, with a verdict being released in January 2018. "Today's verdicts bring some relief, but the pain and sorrow we have experienced through the tragic loss of the Harrison family... will remain with us, in our hearts and minds, forever," family members said in a statement, according to the Toronto Star.
So who did it? Caleb Harrison's ex-wife, Melissa Merritt, and her common-law husband Christopher Fattore, were found guilty of first-degree murder. Though Merritt was also charged with the first-degree murder of her former mother-in-law, a mistrial was declared after the jury could not come to a decision.
Fattore was found not guilty for the second-degree murder of Bill Harrison, but the jury determined he was guilty of murdering Caleb and Bridget.
"We are haunted by lingering questions about the investigative and forensic handling of the deaths of Bill and Bridget Harrison," the family statement said. "We need time to process the verdicts, reflect, and determine the best avenues to address our questions."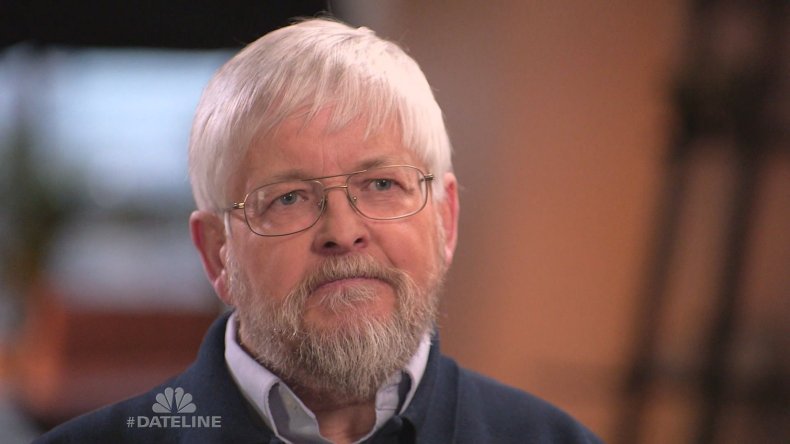 As for the why it happened, the deaths reportedly occurred during contentious moments during a custody battle. Merrit and Caleb shared two children together. She also had four children with Fattore.
While Fattore was accused of physically committing the killings alone, Merritt was accused of conspiring in their deaths. Her attorney, Joel Hechter, claimed there wasn't proof Merritt planned to kill anyone. She pleaded not guilty to the charges against her.
In Caleb's death, Fattore tried to plead guilty to manslaughter. He pleaded not guilty to the alleged murders of Bill and Bridget Harrison.
Dateline airs Friday at 9 p.m. ET on NBC.