Who Killed Nicolas Morelos? 'Dateline's' 'Stone Cold' Friday, January 4 Episode to Explore Tucson Man's Murder
NBC Dateline's Friday episode, "Stone-Cold," is slated to explore the death of Nicolas Morelos. He was found dead in his Tucson home in July of 2016 after being fatally shot. But who was responsible for his death? According to Dateline, Morelos was beloved by many, but he wasn't in everyone's good graces. His killer shot him eight times, including a lethal firing to his forehead.
"It all began with this man, Nicolas Morelos," Josh Mankiewicz narrates. "Investigators will discover a trail of broken hearts in his personal life and a trail of bruised egos in his professional life. While Nick's family faced the loss of a man they loved, investigators began to learn he was not beloved by everyone."
"This is the man I was supposed to marry," his fiancée, Kristina Trepanitis, says, remember the day of his death, "but he was just lying there and was full of bullet holes."
When asked about the possible motivation for the killing, one interviewee says: "Obsession, hatred. This is a stone cold assassination."
Trepanitis found Morelos dead in his Tucson home after he didn't answer her calls. "I looked at him for a second and I was calling his name and I could see the blood was already dry and that he was probably gone," Trepanitis said at the September 2018 trial, according to local news station KVOA. "I just went down the stairs and called 911 right away."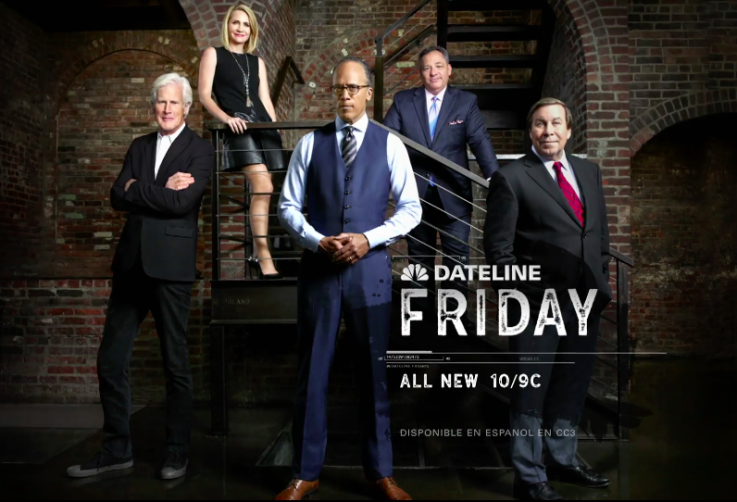 So who was responsible for the murder? James Michael Lapan Jr., who worked with 45-year-old Morelos at Pinal Air Park in Marana, was tried with Morelos's murder. He was convicted of murder in the first degree and first-degree burglary. He was sentenced to life in prison, local Tucson news outlet KGUN-TV reported.
Morelos reportedly started a relationship with a woman at work, the same woman who Lapan had previously dated, the prosecution argued. "James Lapan snuck into Nick Morelos backyard and climbed onto the roof of the patio outside of Nick's bedroom window and with a .45 caliber semi-automatic pistol the defendant fired shots into Nick's bedroom at Nick," prosecution attorney Ashley Culver said at the 2018 trial. "James Lapan murdered Nick and because of that, we're going to ask that you find him guilty."
At the time, Lapan had maintained his innocence, with the defense saying the blood found at the scene did not match his. "The profile of DNA at the scene matches the profile from somebody's DNA does not tell you how it got there," Lapan's defense attorney, Louis Fidel, argued.
"James Lapan is not guilty as he sits here now," Fidel continued. "We submit that we would not be guilty in your eyes as the case is finished."
Lapan was sentenced to life in prison in November.
Who Killed Nicolas Morelos? 'Dateline's' 'Stone Cold' Friday, January 4 Episode to Explore Tucson Man's Murder | Culture