Dating in 2017: Tinder Makes You Sad, or Sadness Makes You Tinder, But It's Bad Either Way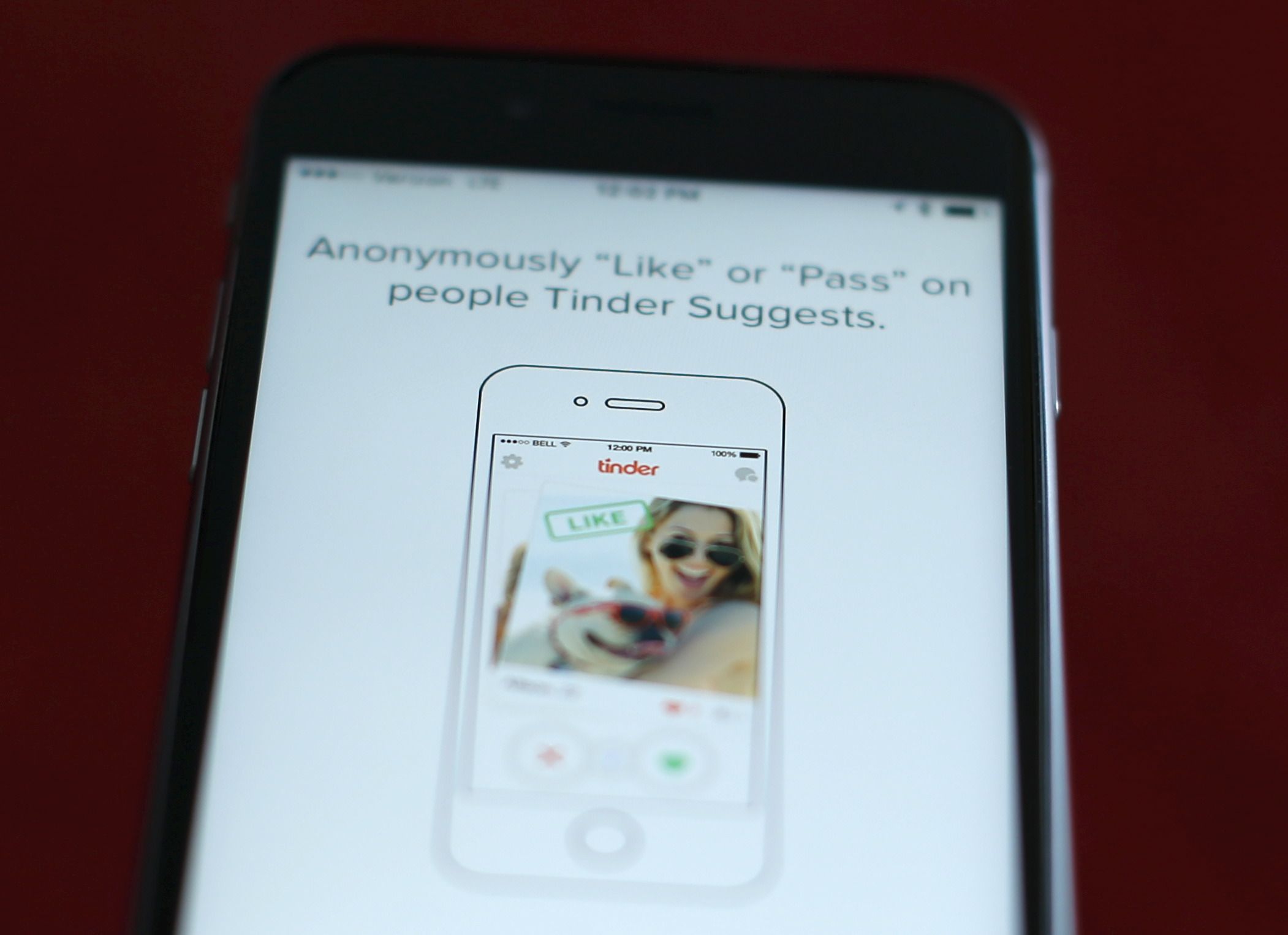 This is not a shocker for anyone who's ever downloaded Tinder and started swiping right and left on photos of strangers: Both men and women who used the dating app experienced low self-esteem, body shame and negative moods, according to research presented on Thursday at the annual meeting of the American Psychological Association.
Jessica Strübel, an assistant professor of textiles, merchandising and design at the University of Rhode Island, and her team asked 700 female and 120 male undergraduate students about Tinder use, mood, level of body satisfaction, self-esteem, body shame, eating habits and more. The 17 percent of students who used the dating app were more likely to compare themselves to peers, feel pressure about their appearance and have negative moods. But they were not any more likely to change their eating habits.
This isn't Strübel's first foray into Tinder research. A year ago, she presented research at the APA's last convention that found that men and women who use Tinder have more negative body perception than those who do not use the dating app. That study, later published in the journal Body Image, had found that male users had lower self-esteem than nonusers. The new research found similar negative responses in both men and women.
"Tinder users reported having lower levels of satisfaction with their faces and bodies and having lower levels of self-worth than the men and women who did not use Tinder," Strübel, then an assistant professor at the University of North Texas, said in a statement at the time.
Strübel and her colleague Trent Petrie's previous findings were based on responses from 1,044 women and 273 men, mostly undergraduate students, to questionnaires about Tinder use, body image, sociocultural factors, perceived objectification and psychological well-being. Roughly 10 percent of this study population reported using Tinder, and this subset was more likely to report lower satisfaction with body and looks.
"We found that being actively involved with Tinder, regardless of the user's gender," she added, "was associated with body dissatisfaction, body shame, body monitoring, internalization of societal expectations of beauty, comparing oneself physically to others and reliance on media for information on appearance and attractiveness."
However, at the time only the male respondents who used Tinder were more likely to report lower self-esteem compared with men who didn't use the app. Strübel said that "although current body image interventions primarily have been directed toward women, our findings suggest that men are equally and negatively affected by their involvement in social media."
Strübel has offered a possible explanation for the findings, suggesting that Tinder users could begin to feel depersonalized and disposable or develop heightened self-awareness and criticism of their appearances after spending time on the dating app. But the study does not necessarily determine cause and effect. In other words, there's no indication that Tinder caused users to feel worse about themselves or if perhaps people who felt worse about themselves were more likely to turn to Tinder. It's also possible a third factor causes both.
"I understand…this is the dating world now," Strübel told Live Science. "But we can't deny what the science says: There are some psychological ramifications to this."