Dating Platform Dedicated to Polygamy Relaunches in Indonesia Despite Controversy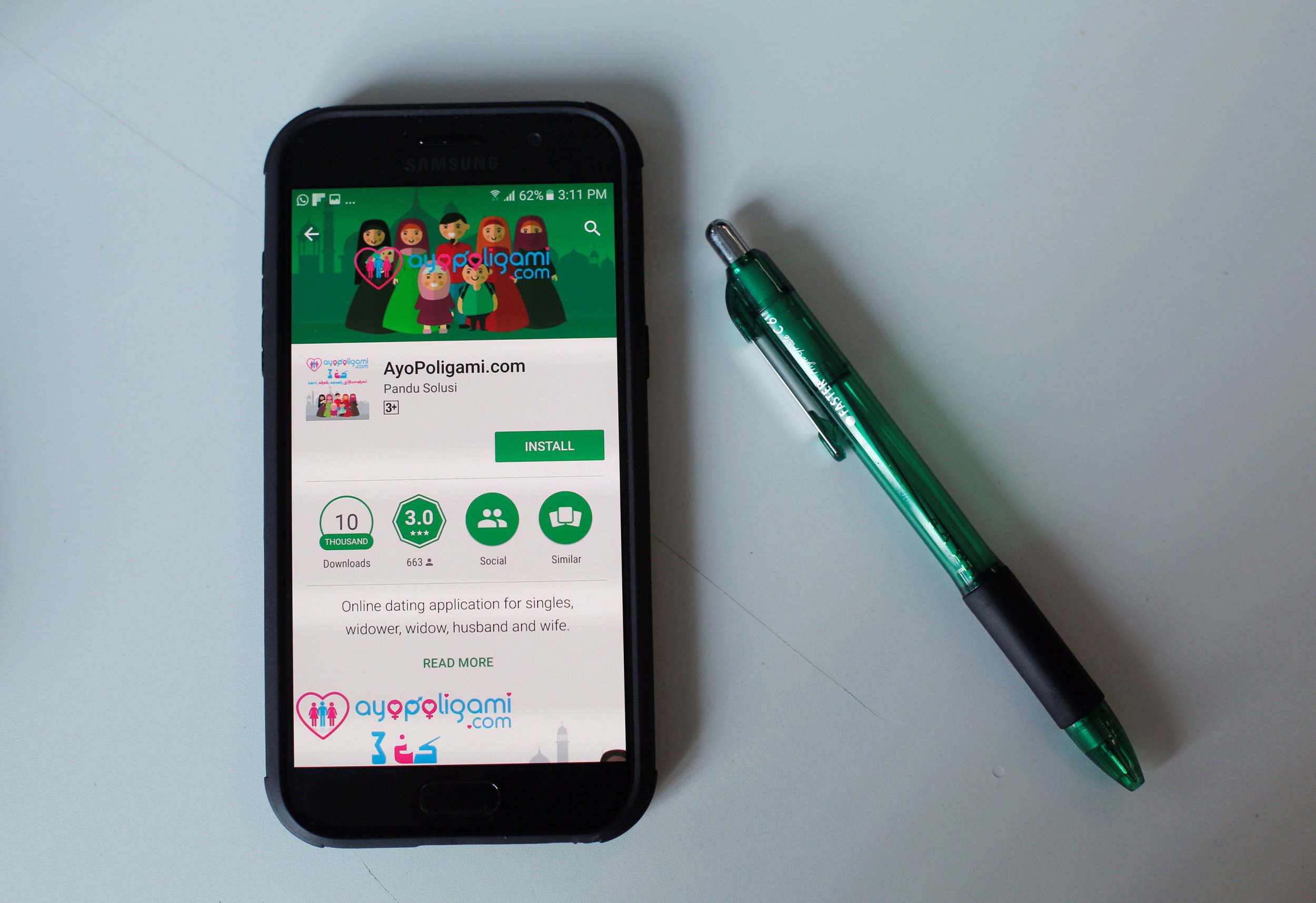 A dating service for people interested in polygamy is about to relaunch in Indonesia after initially struggling to manage the number of fake accounts created on the app after its launch six months ago.
The AyoPoligami.com app, whose name loosely translates as "Let's Go Polygamy!" was created with the intention of "bringing together male users with women who are willing to make 'big families' from one husband," according to its description.
The free smartphone app boasted more than 56,000 users, but as its developer Lindu Pranayama tells Newsweek via a messaging app, around 50 percent of the members had fake accounts, so he decided to close it down temporarily.
Once it relaunches on October 5, the app will feature stricter identity controls. "We want to be a trusted dating site and only seriously married [men] can register," Pranayama said.
The app received polarized reviews on Google Play Store after it caused a stir in Indonesia, a Muslim-majority country where polygamy remains a divisive topic even if religious courts allow polygamous relationships—a man can marry up to four wives—in certain circumstances.
For an Indonesian husband to enter a polygamous marriage, he needs to demonstrate his wife's consent and receive permission from an Islamic court (these have jurisdiction over marriage), to confirm his wife is unable to fulfill her duties, for instance due to being terminally ill, infertile or disabled. However, some observers believe there has been an increase in secret second marriages.
To be allowed on the platform, users will have to provide papers including the first wife's consent form, and their request will be individually checked and approved by app administrators. According to Pranayama, who is so far married to only one woman, these checks will ensure some form of quality control over the platform's users.
"Getting marriage license from the first wife is very hard. Only the good and brave husbands get it," he said, adding that the dating service is also hoping to attract divorced men and widowers.
Local women's rights groups have campaigned repeatedly for a total ban on the practice like those in place in other Muslim-majority countries, such as Tunisia.
Adriana Venny Aryani, from Indonesia's National Commission on Violence Against Women, said polygamy as facilitated by AyoPoligami could be harmful to wives.
"When the husband is practicing polygamy, women are emotionally abused, economically (abused), and sometimes violently," she said, quoted by AFP.
Women's rights activist Zakia Tunisa told Reuters she was upset and shocked to hear about the app. "Even before the app, polygamy has already been rampant. The app gives a stimulus for polygamy to be accepted in society, and maybe even compels women to accept it."
Reuters spoke to three female users of the app, who were open to entering a polygamous relationship, but preferred to remain annonymous.
The app, which used a Tinder-like swiping system to express willingness to connect with another user, counted around 40 percent of women among its users. Gender-specific chat rooms allowed users to share their experiences with polygamy or ask for advice.
A male user described using the service as a learning experience. "We always share the problems we have faced, how to deal with the issues, (and) through that sharing, I gain knowledge about how to build households," Iyus Yusuf Fasyiyah, who is married to two women, told Reuters.
"Even though you could say I am incapable of being fair, as only God can be entirely fair, we are trying to make it work. Me and my wives, we're committed to showing people that polygamy isn't as scary as they think," he added.