The Dating Site For Trump Fans Is Crowded With Fake Users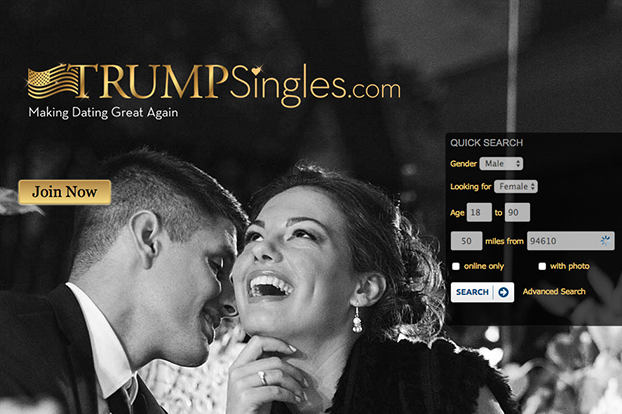 Trump voters are people too, supposedly, and they have needs. So naturally there's a dating site catering to them, called TrumpSingles.com. The tagline: "Making dating great again!"
The site was created by David Goss, who previously worked as a reality-TV coordinator on The Bachelor and The Bachelorette before he quit his day job to work on the site full time. "I think there's a special stigma when people say they're supporting Trump, because of some of the brash things that he's said," Goss told the New York Post in June. "It makes it hard for them when trying to date."
Goss was quick to clarify that it was not a safe space for Trump supporters. "It's not a safe space but a comfortable space," he tells Newsweek.
Related: The strange appeal of Craigslist car shushing
The site went live in May, and Goss says about 500 users signed up. Since its launch, the site has gotten a lot of media coverage. In addition to the Post, The Hollywood Reporter, New York magazine, MarketWatch and The Daily Dot also covered it, among many others. After the election, the site's user base suddenly exploded to 14,000 people in about one month (7,000 of them premium subscribers, according to Goss).
A 2,700 percent growth rate is pretty impressive—a solid return on all the media coverage and Twitter advertising ("Build a wall at the border, not around your heart," reads one promoted tweet). Maybe we can chalk this up to post-election excitement. Or maybe it's more fake news.
Many of its "users" aren't real.
When I visited the site, I tried searching for hot conservative singles in my area. It called up a long list of nearby users. Amazing, I thought, that even here in progressive Oakland, California, there were thousands of young and horny Trump supporters looking for action. Their handles included "TrumpLover350" and "DrainMySwamp" (ew).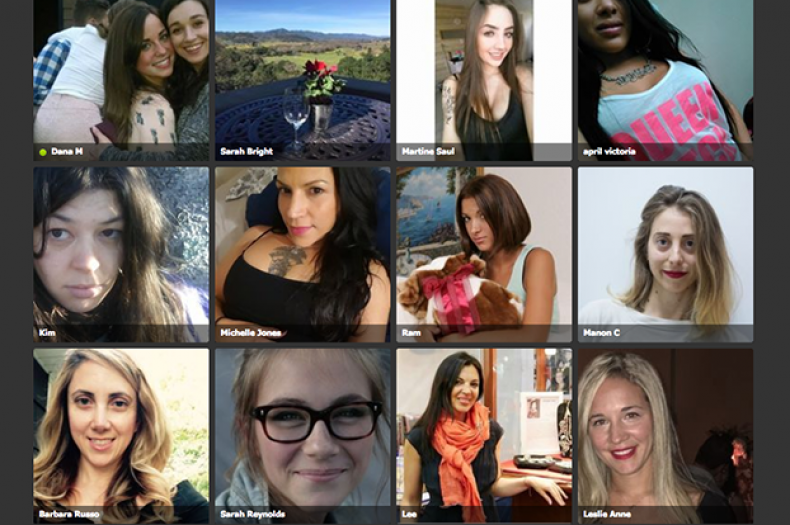 Something seemed off, so I searched again under a different ZIP code. I was presented with the same pool of users. I clicked both the "Latest Activity" and the "Recently Joined" tab to see if that changed anything. Nope. Weird.
Reverse-image searching the profile photos led to their original sources, people with different names and no apparent interest in riding the Trump train. A woman named "Diana" is actually porn star Natalie Sparks (whose image is often used in catfishing scams); the profile photo for "Sarah Reynolds" has been posted thousands of times on creepy image boards across the web, usually with captions like "hot girl with glasses"; user "Martine Saul" is actually a popular League of Legends vlogger named Aline Faria; and one profile features a stock photo, complete with watermark. The latter is titled "Very Angry Woman" on Shutterstock. I imagine that accurately describes one's reaction to finding that your photo was added to a Trump dating site without your permission.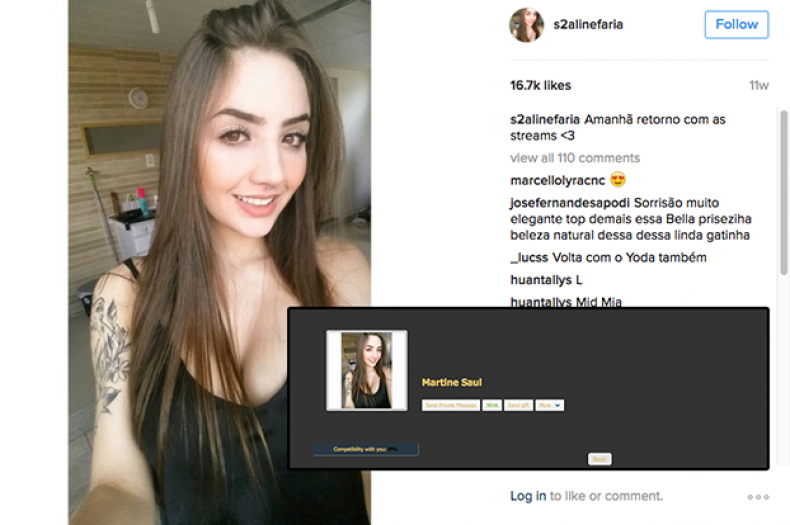 On the male side of the site, I found more dummy profiles. One featured a photo of Trump sycophant Bill Mitchell and another of Zordon from Power Rangers (who does kind of resemble your average curb-stomping white supremacist Trump supporter).
Returning to the search page, I scrolled down until the list of users stopped auto-populating and counted only 500 total—well below the alleged 14,000 users. Perhaps the site was glitching.
Eventually, I was able to find a real person. Sort of. User "Manon C." is a French journalist named Anna Cuxac. She told me she was well aware of her photo on the site because she signed up for it to write an article. She too was having trouble finding anyone real and had only messaged with one or two people.
"I'm pretty disappointed by my journey on this site," she says. "Even the 'Adolf Hitler' profile didn't answer. It's almost hurtful :( "
But maybe she'll have better luck in the future? "[Hopefully] LePensingles.com is coming. What a great time to be alive," she adds sarcastically.
Why are there so many fake accounts? One possibility is that the owners of the site created a bunch of phony users to make it seem more active. Nobody wants to sign up for a dating site that doesn't have any people on it. If that sounds dubious, remember this was basically the strategy employed by the ill-fated AshleyMadison.com. After that site got hacked and imploded, it was found to be crowded with over 70,000 bots.
Goss firmly rejects this notion. "No, no, no. We have not created any accounts at all," he says. "By no means at all have we created any accounts, and I stand by that a hundred percent."
Another possibility is that the fake users are just an invasion of spambots. If it can happen to MySpace, why not TrumpSingles? This seems to be the case. Shortly before publishing this article, I received a message from a user named "sally ochenge." She wrote, "Many thanks my dear please you should write me on sallyochenge@yahoo.com." The email address belongs to a known online dating site scammer in Nigeria. It's likely the flood of fake users is the result of poor spam filtration.
Regardless, the site currently appears to be making money by leveraging free publicity and bluster while not quite delivering on its promises. Donald Trump would be proud.
Read more from Newsweek.com:
- Social media offers a massive collection of glorious corporate screwups
- The secret history of the 'Man in Business Suit Levitating' emoji
- Lings Cars has one of the best websites on the internet