Daughter Hid Mom's Corpse for Half a Year to Collect Social Security Checks: Police
Authorities have charged a woman after she was caught allegedly hiding her mother's dead body as part of a scheme to fraudulently collect Social Security checks.
Kimberly Heller, 54, faces criminal charges after police discovered her mother's corpse in her New Hampshire home following weeks of investigation, the Bedford Police Department announced on Friday. Heller had been keeping the corpse in hiding since her mother passed sometime in May, it stated.
Police began investigating Heller in late October after other relatives in the family called in, concerned over having not seen the mother for several months. Officers with the Bedford Police Department attempted to conduct a wellness check on October 25, but Heller denied them access to her home.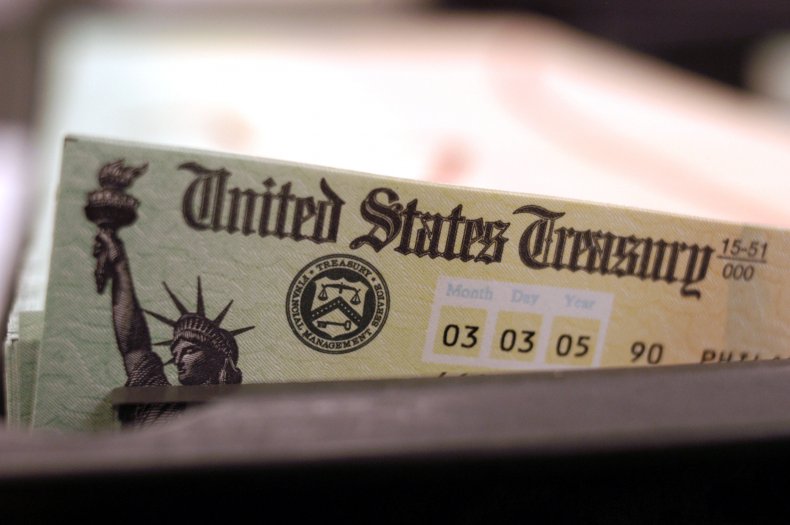 Following further investigation into the case, officers returned to Heller's home an unspecified amount of time later with a search warrant. Once inside, they were able to locate her mother's body. The mother, whose name and age at death have not been disclosed to the public, died of natural causes a few days prior to Memorial Day, according to an autopsy conducted by the state medical examiner.
Heller was arrested on November 18 and charged with abuse of a corpse. She is accused of conducting the scheme so that she could keep collecting her mother's Social Security checks, which authorities found were still being deposited into an account following her death. She is scheduled to be arraigned on January 6 in the 9th Circuit Court in Merrimack.
"Bedford Police have contacted the federal Social Security Administration Office of the Inspector General," the department statement reads, "and are coordinating with the Inspector General's investigation as the investigation indicated that Heller's mother's Social Security payments were still being deposited into her bank account in the months following her death."
Newsweek reached out to the Bedford Police Department for a comment on this story.
In August, police arrested a woman in Lincoln, Arkansas, for a similar alleged crime. Deputies with the Washington County Sheriff's Office arrested Geanna Pike after finding the corpse of her mother, Gloria Pike, seemingly mummified with newspaper and hidden in her home. An investigation later found that Pike had stolen her dead mother's identity, using her "check card" for certain transactions. Pike claimed that her mother passed away in late 2020 and had owed her money that she had promised to pay back.
In October 2020, a woman was arrested in Wisconsin for charges even more similar to Heller's. Paula Ann Bergold was accused of hiding her mother's dead body in a basement tub while continuing to collect her Social Security checks. Bergold claimed that her mother had passed away while sitting in a chair and that she could not bring herself to report the death to police.