'My Daughter Inherited My Addiction'
Once upon a time, I was deathly afraid of the substances that would come to rule my life.
When the other 15-year-olds I hung out with started drinking alcohol at parties, I drank soda and feigned being drunk. The first time I was offered a tab of acid I faked swallowing it, then acted as if I, too, was seeing purple dinosaurs. Pretending to smoke pot was a little more difficult, but I put the joint in my mouth without inhaling.
I was desperate to fit in, but my instincts had always told me I had much to fear from drugs and alcohol. I wish I had followed the inner voice that warned me against using substances, but I did not.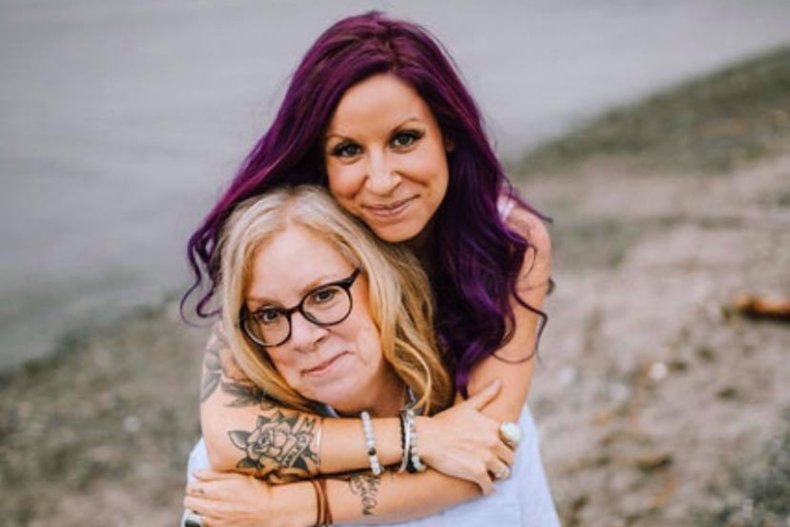 Instead, I listened to that other voice—the one that told me I was worthless and unlovable, that substances might make me more visible and interesting. I ignored my instincts and listened to my own shadows.
Predictably, things worked out for the worst.
I followed the usual trajectory of substance use disorder, from casual use to heavy use and then dependence. Unequipped to deal with teenage mental health issues, as many parents were in 1976, my mother did nothing to tackle my drug use.
At 16 years old I quit high school and ran away to the Yukon. By the time I was 18 years old I was addicted to cocaine, benzos, alcohol, and marijuana.
Blackouts were a daily part of my life and overdoses were semi-regular events—accidental and not. I stole. I sold drugs. Although I had always believed that injecting drugs would be a sign that I had gone too far, after a sexual assault at 19 years old, I went there anyway.
During those most intense years of substance use, I lived my life in a perpetual cycle of fear, confusion, and self-loathing. Given my initial fear of substances, and that I had started out pretending to be high while those around me used and experimented, the great irony was that toward the end of my addiction, much of my energy went into pretending that I was not loaded.
By that point, my only true fear was that the drugs would run out, or that I would get busted for selling them.
At 20 years old, I found myself unexpectedly pregnant. I am certain that Ashley, the beautiful baby girl who appeared in July 1981, did more than change the course of my life—she saved it. That pregnancy, and the responsibilities of single motherhood, marked the beginning of my trying to stop using substances and to survive my life.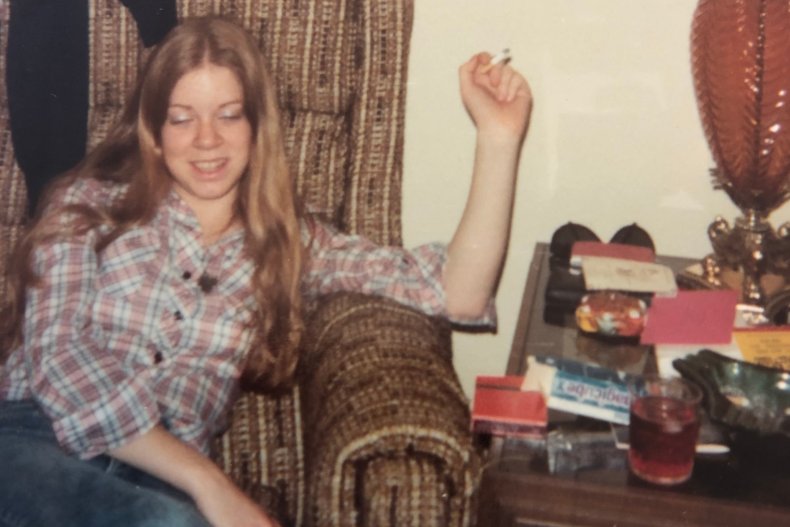 Four years later, the birth of my second daughter, Taryn, cemented my commitment to going alcohol and drug free so that I could show up fully for my daughters. It took a few more years, but I did it.
When Taryn was just 16 years old she became addicted to cocaine and meth, and ran away with a drug dealer. It felt like déjà vu, only this time I was my mother and my daughter was me.
With both of her birth parents addicted to drugs when she was conceived, there had always been a strong likelihood that addiction would be programmed into her genes. But Taryn had grown up a happy, healthy and intelligent girl. She loved her dog, adored her big sister Ashley, excelled in school, and loved both dancing and piano.
She was a great kid and had a good group of friends. But she had inherited some of my trauma, and had experienced her own related to another family member's drug addiction.
When Taryn was 15 years old, I noticed some odd markings on her arms while we were shopping for back-to-school clothes. At the time, I had never even heard of self-injurious behavior. Taryn convinced me that the scars were from some silly game that she had been playing with her friends and promised me she wouldn't do it again. In retrospect, I should have investigated further.
Everything came to a head in November 2001 when my new husband and I found out that Taryn had been taking meth and cocaine, and that her new boyfriend was an 18-year-old crack dealer who was using her car to get around and deal his drugs.
I freaked out.
Over what seemed like just a few weeks my beautiful, smart, funny kid turned into someone we didn't recognize. And, I had to deal with the fact that I hadn't realized what had been going on with her for months, or maybe even years.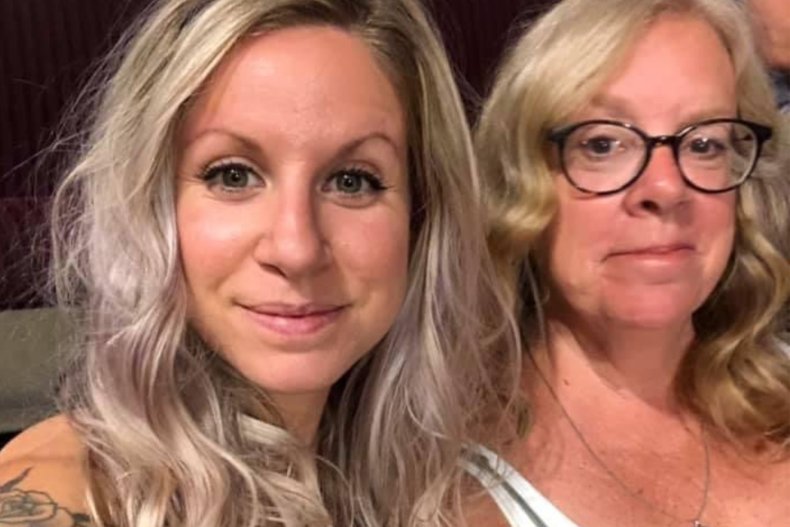 Shortly after entering recovery I had gone back to school to complete a PhD, and was grieving the loss of my mother who passed away in April 2000. I had become so wrapped up in my own life that I had totally missed my daughter becoming addicted to drugs. In addition to being devastated for her, I felt like an absolute failure as a mother.
The only thing I knew to do for Taryn was to do the opposite of what my own mother had done when she first found out that I was doing drugs at 16 years old. I threw everything I had into helping her, with the support of my husband and friends in recovery.
We locked her down, got her into drug counseling, did family therapy, and tried to get Taryn into the Narcotics Anonymous (NA) 12-step program, which had been so instrumental in my own recovery.
She wasn't into the NA program, and we decided not to force her. In lieu of that, Taryn did lots of therapy and started dating a nice guy who didn't do drugs. She graduated high school while abstinent from drugs and alcohol.
Taryn stayed sober until 2005, when she started drinking socially. Alcohol remained part of her life for around a decade, but eventually she decided that she didn't want substances in her life, period. She had fallen in love with yoga, her primary recovery pathway, and completed her yoga teacher training.
In 2011, I decided to redesign my life to include more of a concentration on my passion for women's recovery. I took recovery coach training and started a blog. I wanted to focus on how important it is that we be supported to do recovery in the way that works best for us individuals.
In June 2011, Taryn helped me start a Facebook page called She Recovers and the following year we hosted our first yoga and recovery retreat for women. Since then, our efforts have evolved into an international movement and a nonprofit organization.
All our efforts are designed to redefine recovery, end stigma and shame, and help more women heal. We believe that recovery is meant to be celebrated, not something to be ashamed of.
Taryn and I refer to the She Recovers movement as our "accidental movement." Today, we understand the power of intergenerational trauma and healing, and are committed to ensuring that women–young and old–have places to feel connected, supported and empowered.
Dawn Nickel is the founder of the non-profit charity She Recovers and author of She Recovers Every Day: Meditations for Women. You can visit her website here.
All views expressed in this article are the author's own.