Daughter of Mexican Cartel Leader 'El Mencho' Sentenced to 30 Months
A United States judge sentenced the daughter of a notorious Mexican cartel leader to serve 30 months in prison on Friday after she pleaded guilty to financial dealing and being engaged in leadership with Mexican companies that had been designated as narcotics traffickers.
Jessica Johanna Oseguera González, known as "La Negra," is the 34-year-old daughter of the Mexican drug lord "El Mencho" of the Cartel de Jalisco Nueva Generacion (CJNG). Oseguera González was convicted on the basis that she violated the Kingpin Act by conducting financial business with six Mexican businesses that had been sanctioned by the Office of Foreign Assets Control of the U.S. Department of the Treasury (OFAC).
"This sentence shows that violating the Treasury Department's sanctions of businesses and persons tied to foreign drug cartels will not go unpunished," said Acting Assistant Attorney General Nicholas L. McQuaid of the Justice Department's Criminal Division. "The Kingpin Act is an important tool in the U.S. government's unrelenting efforts to dismantle drug cartels, and we will not hesitate to prosecute those who support major narcotics traffickers by engaging in conduct that violates the act's criminal prohibitions."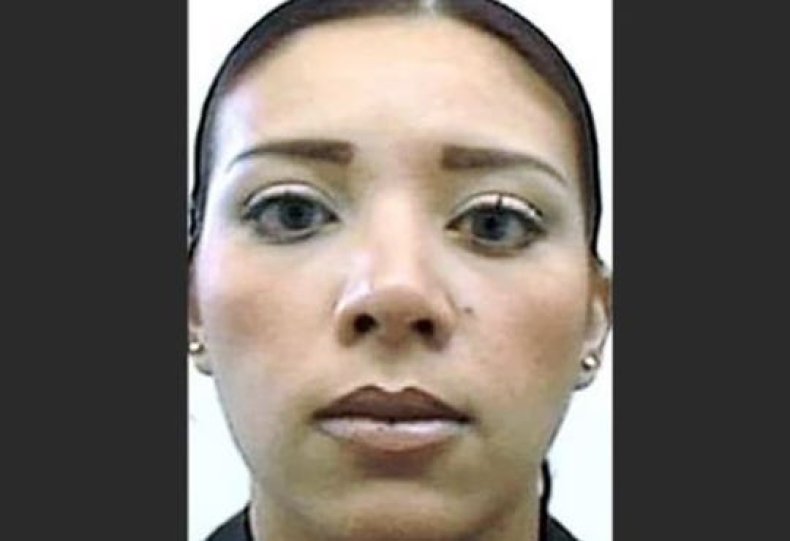 The OFAC had sanctioned these businesses as designated narcotics traffickers back in 2015 and 2017 based on intel that they provided "material support to the narcotics trafficking activities of the CJNG," according to a release from the United States Department of Justice (DOJ) on Friday.
Oseguera González, who has dual American and Mexican citizenship, originally pleaded guilty to the violations on March 12. Court documents show that she was the owner of two Mexican companies designated as sanctioned by the OFAC, and was an officer, director, or agent of four other sanctioned businesses.
She did not seek to change her standing with those businesses after they were sanctioned under the Kingpin Act, nor did she seek the licensure required from the OFAC to conduct the financial transactions that she was charged with by the court.
The maximum sentence for her charges is "up to 30 years in prison," according to a March 12 release from the DOJ. She will be credited with the time she has already served in jail.
Oseguera González asked Chief Judge Beryl A. Howell, with the U.S. District Court in Washington D.C., for a lesser sentence so she could be with her two children, including a 5-year-old daughter, at their home in Guadalajara, Mexico.
That request was denied, but the judge agreed with her attorney, Steven J. McCool's request that he recommend Oseguera González be sent to a prison camp in Dublin, California to serve the rest of her time, The Courier-Journal reported.
"We are disappointed that Jessica remains incarcerated," McCool said in an email to Newsweek. "But we recognize that Judge Howell carefully considered the relevant factors and imposed a fair sentence."
Update (6/11/2021, 9:05 p.m.): This article has been updated to include a statement from Oseguera González's attorney.