The daughter of the poisoned Russian spy Sergei Skripal has said that she is recovering from the nerve agent attack that has sparked an international diplomatic crisis.
London's Metropolitan Police issued a statement on Yulia Skripal's behalf which said that she woke up over a week ago and that her "strength is growing daily".
"I have many people to thank for my recovery and would especially like to mention the people of Salisbury that came to my aid when my father and I were incapacitated.
"Further than that, I would like to thank the staff at Salisbury District Hospital for their care and professionalism," the statement added.
Earlier on Thursday, Russian state television broadcast a telephone call which it claimed was between Yulia and her cousin, Viktoria Skripal.
During the call aired on the program 60 Minutes, the alleged Yulia spoke of how both she and her father will recover from the nerve agent attack in Salisbury on March 4, and that "everything is OK. He (her father) is resting now, having a sleep. Everyone's health is fine, there are no irreparable things. I will be discharged soon. Everything is ok".
Viktoria Skripal confirmed to Interfax that she had spoken with her cousin that she would try to get a British visa at the UK embassy in Moscow on Friday so she could come to visit her.
The agency quoted her as saying she was surprised she had got a phone call from Yulia, one day she had told the media she was not allowed to speak to her. "Do you believe in coincidences? I don't," it quoted her as saying, adding: "We talked and Yulia said that she was fine".
Sergei Skripal, 66, thought to be the target of the attack, is said to be in a critical but stable condition.
It comes as Russia's top diplomat Sergei Lavrov accused the UK of arm twisting other countries to expel diplomats over the poisoning in a move that was intended to "demonize Russia".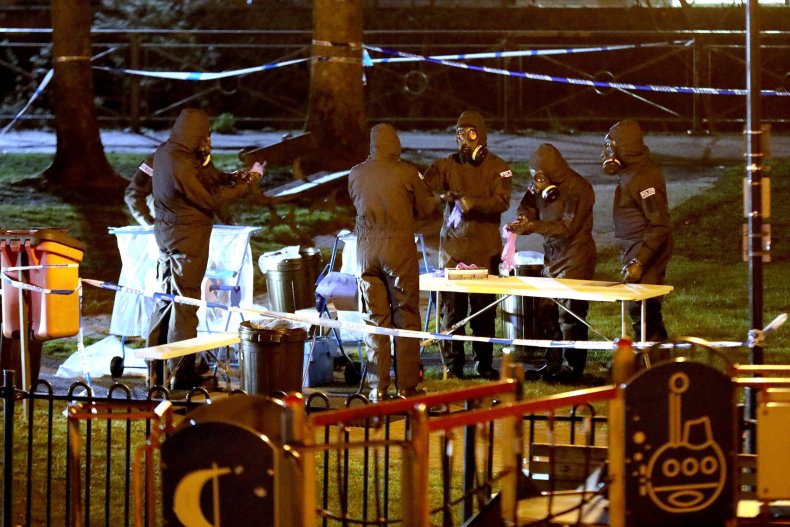 Speaking at a Moscow conference on international security, Lavrov said Britain was "mocking diplomatic ethics" in blaming Russia for the attack.
"Western colleagues are calling themselves supporters of democracy, but they try to avoid any democratic principles when they deal with other countries," he said.
Russia's ambassador to the UK has denied British government claims that Moscow was behind the Novichok attack, saying it does not stockpile the nerve agent.