Daughter Praised for Refusing to Add 'Gold Digging' Stepmom to Trust Fund
A daughter has been praised for her decision to go against her father's trust fund plans, as he asked to move his assets to his far younger wife.
The 23-year-old daughter took to Subreddit's "Am I the A**hole" forum to ask the internet-old question. She explained that she is one of four children, with one being her full sibling and the youngest being the child of his 32-year-old current wife, Rose.
"When my parents divorced, my father started taking interest in foreign women. I say this because he would meet them online and fly them out to our country and home." she explained.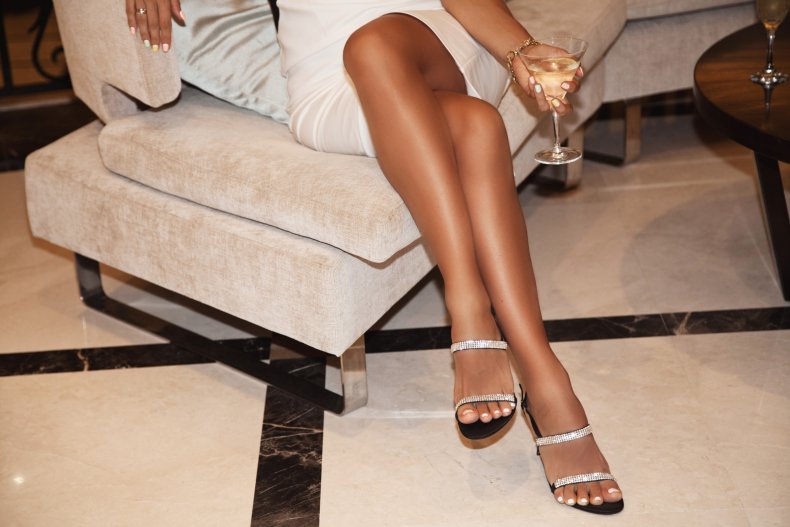 When he split from a girlfriend who "tried to take him for everything," he set up a trust fund with his assets for his children to be distributed equally in the event of his death, "so if anything was to happen to him or if he was to get in a serious relationship no one could take him for half of his companies, homes and money."
Latest data suggests that less than 2 percent of children in the United States receive a trust fund, according to the Survey of Consumer Finances, with the median amount ranking as around $285,000. The average however was $4,062,918.
In his current relationship, the father pays for everything, claimed the daughter, including expensive trips, designer clothes and sending money back home.
Last week, she wrote, her father invited her for dinner where he asked her if she would sign new trust fund documents with changes that she said included giving her stepmom the houses, 70 percent of each business, "all the cars and boat" and 60 percent of the money, with the rest being divided among the children.
"I told my dad this had to be a joke and no way was I signing this. Rose pushed and said this was my way of accepting her into the family. I told Rose she was already a part of the family and putting on paper what she gets if my dad dies tomorrow proves that then she is gold digging and delusional.
"She told me that if I didn't sign it then I would be removed, I told her that wouldn't work as my sibling wouldn't agree to that change. I left and went home but Rose keeps texting me. My dad set this up for reasons like this. I wasn't going to be bullied, she might be manipulating my dad but I see right through it," she added.
"My dad has built these companies on his own; she did not contribute. I just want to add that I don't care what I get, this is not about money. I was raised humble and have worked hard for everything I have. I am just looking out for my dad."
Like the daughter, Reddit users were left angered by the father's decision and encouraged the daughter not to back down.
"Absolutely not the a**hole. Put your 'no' in writing, tell your sibling and block Rose. 'To accept her into the family?' This is laughable, in what world would you agree to something like that?" wrote one user.
"Try and speak to your dad privately, tell him the trust fund was put in place for reasons like this. That if she were truly there for love then she wouldn't mind the fund staying as is (except with the inclusion of any children she shares with your dad to be added) and wouldn't be harassing you," agreed another.
"Like you said, the trust is there for a reason. I do find your father an ah [a**hole] because he lets this woman bully you into signing. But you're doing exactly what he asked from you before she was in the picture," another said.
Newsweek reached out to u/freethechickens2222 for comment. We could not verify the details of the case.
If you have a similar family dilemma, let us know via life@newsweek.com. We can ask experts for advice, and your story could be featured on Newsweek.