Daughter Searches For Stranded Strangers Her Father Helped on 9/11
The daughter of a man who helped seven stranded strangers find their way home after 9/11 is searching for those he traveled with.
Las Vegas radio host Mercedes Martinez posted a thread on Twitter telling her late father's story in an effort to locate those he helped nearly 20 years ago.
On September 11, 2001, Emilio Martinez was flying home to Denver to see his family after completing a business trip in Ohio. His daughter said he was anxious to get home but shortly after takeoff, the pilot announced the flight had to be grounded due to a breach of security. They landed in Omaha, Nebraska with little information.
Sensing something was wrong, Martinez called a rental car company while the plane was still in the air and asked for the biggest van available. He headed straight there once everyone deplaned and learned what was happening.
Martinez parked the van, made his way back to the terminal, found a piece of cardboard, and approached a ticket agent in search of a sharpie. Using the materials, he made a sign and wrote: "GOING TO DENVER."
His daughter said that a few people began to approach him, asking if he'd take them that way. Word started going around and eventually, Martinez found seven strangers, all scared and desperate to get home to their families.
Martinez drove the near 500 miles back to Colorado and once they reached the metro area, he dropped each person off at their home.
"If you know the Denver area, it's big. There are many suburbs in the area. But each one got front door service. They all offered to pay him for the cost of the van. He wouldn't accept it. They offered him gas money. He didn't take it," his daughter wrote.
Mercedes Martinez believes that seeing those people make it back to their families, when the country was being attacked, was the only thing that mattered to him. For several years after 9/11, many of them kept in touch.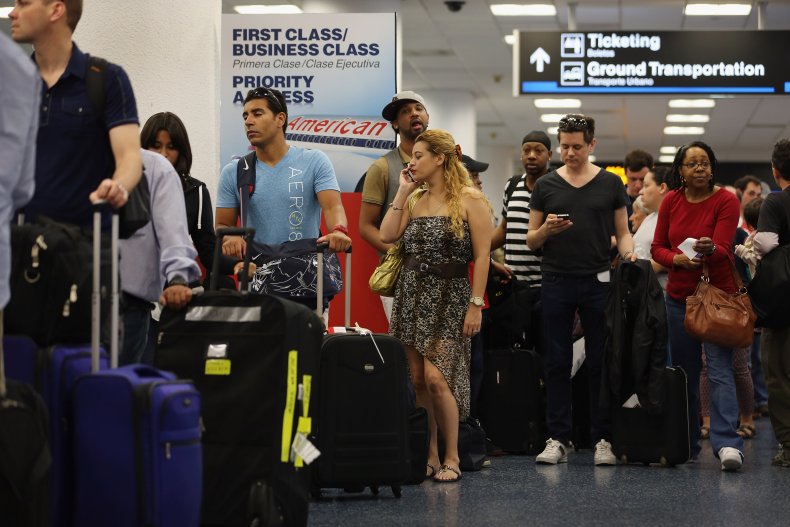 Emilio Martinez died from brain cancer on July 24, 2016, and his daughter often questions if any of those strangers still remember him. The radio host tweeted, "I wonder if on the 20th anniversary of that day, will they think of him for a split second when they reflect on where they were?"
Through the power of social media, Martinez hopes to find the individuals her father helped on 9/11 and hear about the conversations they had during the drive.
"I know there were so many heroes that day. I am grateful for each and every one. My dad has and always will be my hero," she said.
Martinez's thread was posted on Thursday and by Friday evening, it has been shared more than 23,000 times but there's no word on if she's located anyone.