Daughters of New York Nursing Home Victim Demand End to Cuomo Emergency Powers
The daughters of a New York state woman who died of COVID-19 in a nursing home are demanding Governor Andrew Cuomo's emergency powers be rescinded, with one saying the state's leader has "already wiped out enough seniors."
Cuomo has faced increasing scrutiny and public backlash over his administration's decision last spring to require nursing home facilities in New York to accept COVID-19 patients, even as some homes raised concerns that they were not adequately prepared to deal with these sick individuals. The governor pushed through legal protections for nursing homes, preventing them from facing lawsuits related to COVID-19 deaths as thousands died in these facilities.
Cuomo has also been accused of covering up the death toll in the elderly care facilities, and some state Democratic lawmakers are calling for accountability.
Vivian Rivera Zayas and Alexa Rivera, Democratic voters who said they and their mother voted for Cuomo, appeared Thursday on Fox News morning show Fox & Friends to discuss their anger and frustration in the wake of their mother's death from COVID-19.
"Their political affiliations and whether they know or are friends with Governor Cuomo should not stop them from doing the right thing," Rivera said, demanding that state leaders hold his administration accountable. "They're public servants. They work for people like me and my mom and other people who voted for them. And we would hope that they would eventually do the right thing and not side with Governor Cuomo."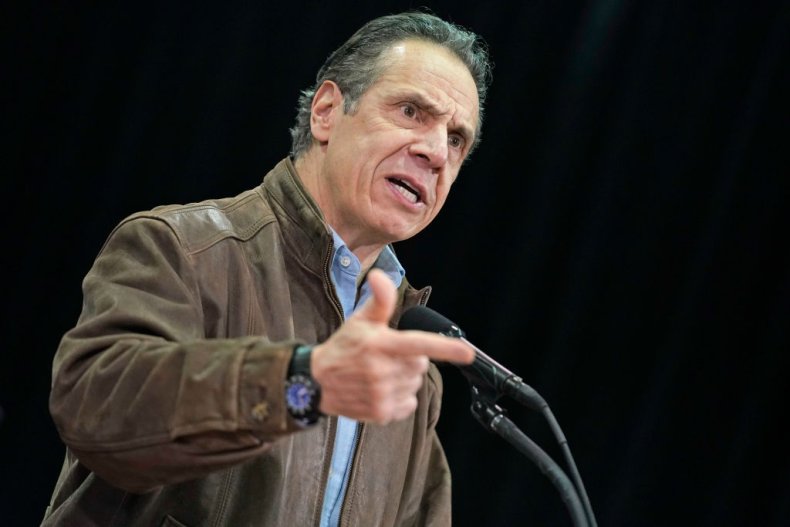 Rivera Zayas said that the family was led to believe that their mother "would be safe" in the nursing home facility, which is in Long Island's West Islip. "We need to restore the faith and trust in our nursing home system and in the leadership in the state of New York."
Asked if state Democrats should "pull the plug" on Cuomo's emergency powers amid the coronavirus pandemic, Rivera responded by saying, "Absolutely."
She continued, "There should be no reason why he has the capability of making executive decisions that affect other people. He's already wiped out enough seniors and others who are still in lockdown."
Newsweek reached out to Cuomo's press office for comment but did not immediately receive a response.
Democrats in the New York state Assembly met on Wednesday to discuss removing Cuomo's emergency powers, which he was granted at the outset of the pandemic last year. The extraordinary powers are set to expire at the end of April. State Assembly member Ron Kim, a progressive Democrat, has led the charge against Cuomo, who reportedly threatened to destroy his career.
"I think the state of politics prioritizes corporations over people's lives, and there's no way, no other way to describe it. This pandemic is a clear example of that," Kim told AMNY.com this week.
New York City Mayor Bill de Blasio, a progressive Democrat, also strongly criticized the governor and called for a full investigation into the nursing home deaths this week.
"There needs to be a full investigation," de Blasio said. "Thousands of lives were lost. Families deserve answers. We need to get the whole truth here."