Dave Chappelle Criticizes Louis C.K.'s Accusers in Netflix Special, Calling Them Weak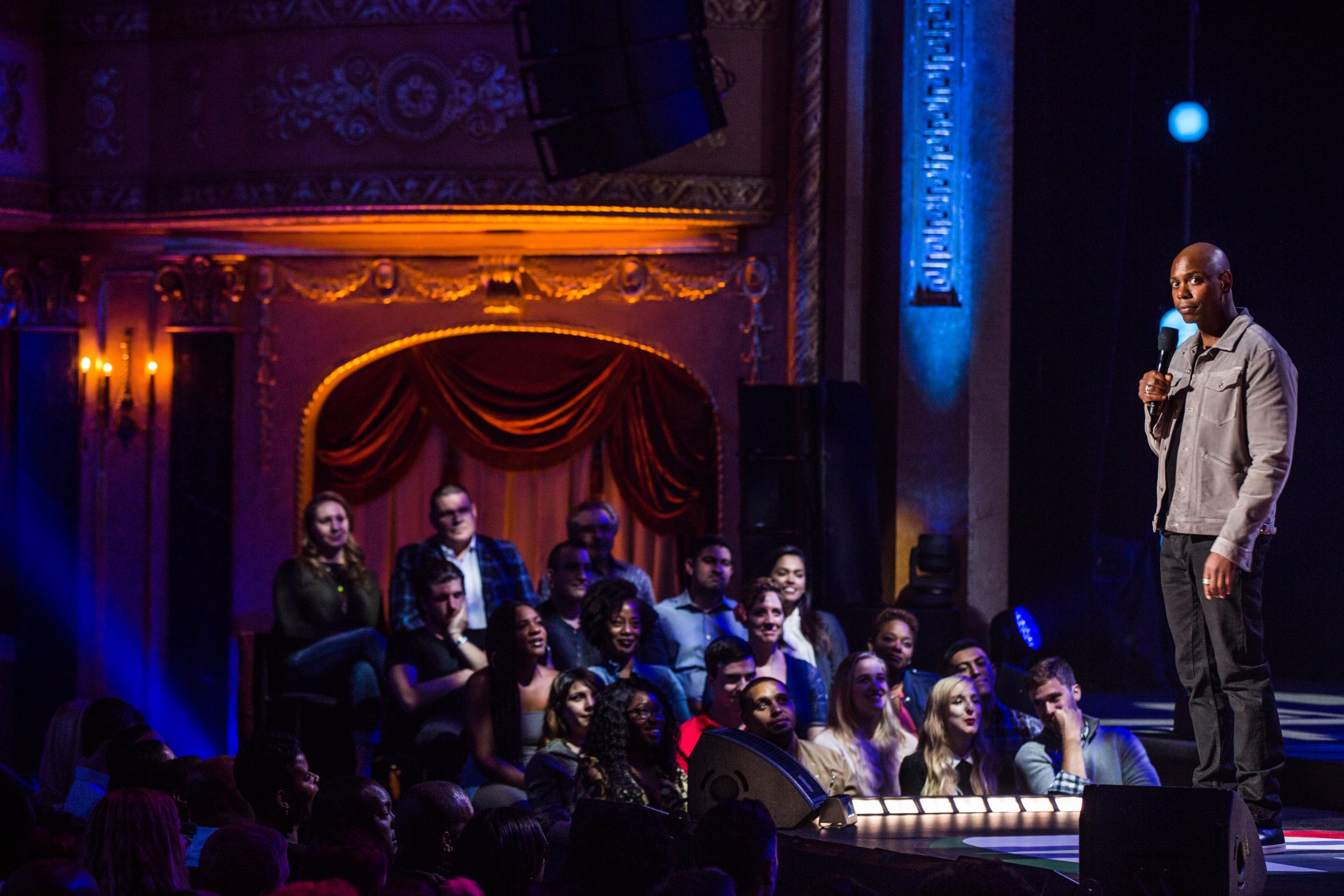 Dave Chappelle has never shied away from controversy in his comedy—and it doesn't seem like he's about to start.
In his latest Netflix specials, released over the weekend, Chappelle addressed the headline-grabbing culture of sexual harassment, misconduct and assault in Hollywood and, in the process, criticized women who accused fellow comedian Louis C.K. of misconduct.
In an extended series of jokes in The Bird Revelation, Chappelle touched on the allegations against actor Kevin Spacey and broadcaster Charlie Rose. But he also talked about Louis C.K., criticizing the women who said he masturbated in front of them. Said Chappelle in the special:
Louis was like the turning point. All these allegations were terrible. Louis's was the only one—I shouldn't say this but f*** it—his allegations was the only one that made me, like, laugh. If you think about it. All his friends are reading it, and he's jerking off and surprising people. I just pictured all the comics in comedy reading it like, "Wooord?" I know it's terrible. I'm sorry, ladies. You're right. You are right. But at the same time, I don't know, Jesus Christ, they took everything from Louis. That was like...it might be disproportionate. I can't tell. I can't tell. This is like where it's hard to be a man. One lady said, "Louis C.K. masturbated in front of me, ruined my comedy dreams." Word? Well then, I dare say, madam, you may have never had a dream. Come on, man, that's a brittle spirit. That is a brittle-ass spirit. This is a grown-ass woman.
Five women came forward in November accusing Louis C.K. of sexual misconduct, after years of rumors. Some said their comedy careers suffered. In response, Louis C.K. said, in part: "These stories are true.... I have been remorseful of my actions. And I've tried to learn from them. And run from them. Now I'm aware of the extent of the impact of my actions. I learned yesterday the extent to which I left these women who admired me feeling badly about themselves and cautious around other men who would never have put them in that position."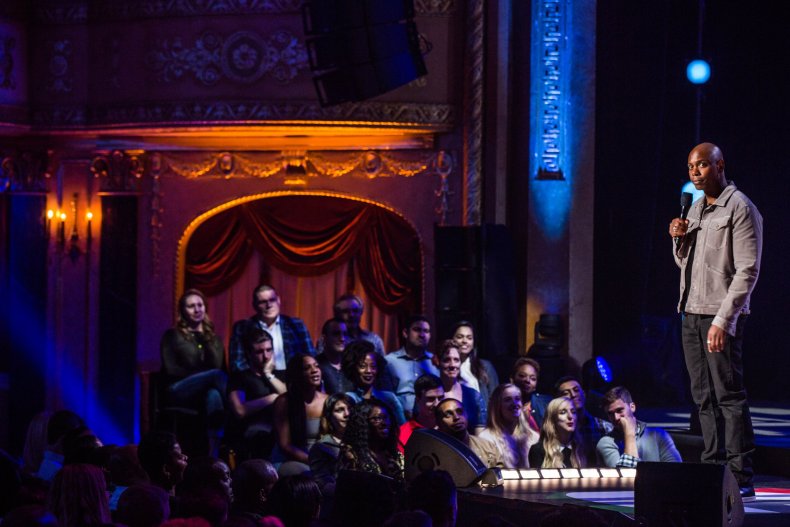 In his stand-up special, Chappelle said Louis C.K. clearly did something wrong. But he was also critical of the women who came forward about about Louis C.K.'s conduct.
"Show business is just harder than that," Chappelle said. "Them women sounded, I hate to say it, sounded weak. I know it's f***ed up and I'm not supposed to say that, but one of these ladies was like, 'Louis C.K. was masturbating while I was on the phone with him.' Bitch, you don't know how to hang up the phone? How the f*** are you going to survive in show business if this is an actual obstacle to your dreams? I know Louis is wrong. I'm saying I'm held to a higher standard of accountability than these women are. Don't forget who I am, don't forget what I am. I am a black dude. And don't ever forget how I got here: My ancestors were kidnapped."
Chappelle explained the suffering black people experienced in America—from slavery to the Civil War to Jim Crow to President Donald Trump—before connecting it back to his brittle-spirit comment.
"400-year nightmare," he said. "Took us 400 years as a people to figure out white people's weakness the whole time was kneeling during the national anthem. That's a brittle spirit."
Netflix released two Chappelle specials on New Year's Eve, one filmed at a large D.C. theater titled Equanimity and The Bird Revelation​, which was filmed in front of just a few dozen people at the Comedy Store in Los Angeles.
Dave Chappelle Criticizes Louis C.K.'s Accusers in Netflix Special, Calling Them Weak | Culture