Dave Chappelle's New Special Premiered Friday, Here's What Critics Have to Say About It
Dave Chappelle released a new comedy special Friday, named 8:46 for the amount of time Minneapolis police officer Derek Chauvin kneeled on the neck of George Floyd—the May 25 police killing prompted ongoing protests against police brutality and racism throughout the United States and around the world.
"I can't get that number out of my head because it was my time of birth on my birth certificate," Chappelle says in the special. "I was born at 8:46 in the morning and they killed this n**** in 8 minutes and 46 seconds."
8:46 was filmed near Chappelle's hometown of Yellow Springs, Ohio, in front of an audience garbed in masks and spread out in compliance with coronavirus social distancing restrictions. The filmed special was one of several intimate comedy shows the comedian performed in the southern Ohio area this week.
"Normally I wouldn't show you something so unrefined, I hope you understand," Chappelle said in a message posted beneath the video on YouTube, emphasizing the raw nature of his feelings and the performance, while sharing a link for donating to the Equal Justice Initiative.
Posted in full to Netflix's comedy YouTube channel, you can watch all of 8:46 right here, or check out some of the reviews and reactions beneath the video.
Reactions to the special have, so far, been overwhelming positive, with The Hollywood Reporter describing how Chappelle's expert storytelling empowers him to weave together "a bewildering number of incidents in less than half an hour, touching on the death of Trayvon Martin and the police killings of Philando Castile, Eric Garner, Michael Brown and John Crawford," into a "raw and powerful special."
At Vibe magazine, Datwon Thomas described Chappelle as in "rare form" and called it a "27-minute fiery salvo comedy special that comes off more like a man ablaze with his thoughts than something meant for you to laugh along with," describing his "spot-on analysis of society's ills and wills continues to be his mighty swinging sword in delivering truth to power and to the proficiently dumb individuals he prepares to carve up in comedy and civic duty."
"Even though it's 'unrefined,' the power of Chappelle's words delivered in his unique voice is unforgettable," Matt Goldberg wrote at Collider.
Randall Coburn at the AVClub called 8:46 "more of a conversation than a comedy special, praising in particular Chappelle's takedown of far right pundit Candace Owens, who Chappelle described as "the most articulate idiot I've ever seen in my fuckin' life."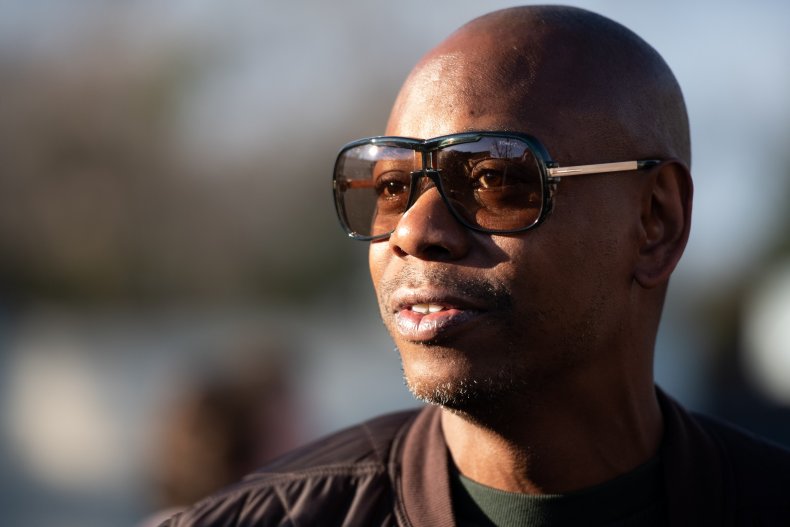 But whatever the reaction from comedy critics and reviewers, Chappelle's 8:46 has already become a central salvo in the ongoing dialogue around defunding the police, racist institutions and the reckoning demanded in the wake of George Floyd's homicide, viewed by nearly 2 million people at the time of this article's publication.
"What are you signifying that you can kneel on a man's neck for 8 minutes and 46 seconds and feel like you wouldn't get the wrath of God?" Chappelle says in 8:46. "That's what is happening right now. It's not for a single cop, it's for all of it."