Netflix Released the Trailer for Two Dave Chappelle Standup Specials Premiering Next Week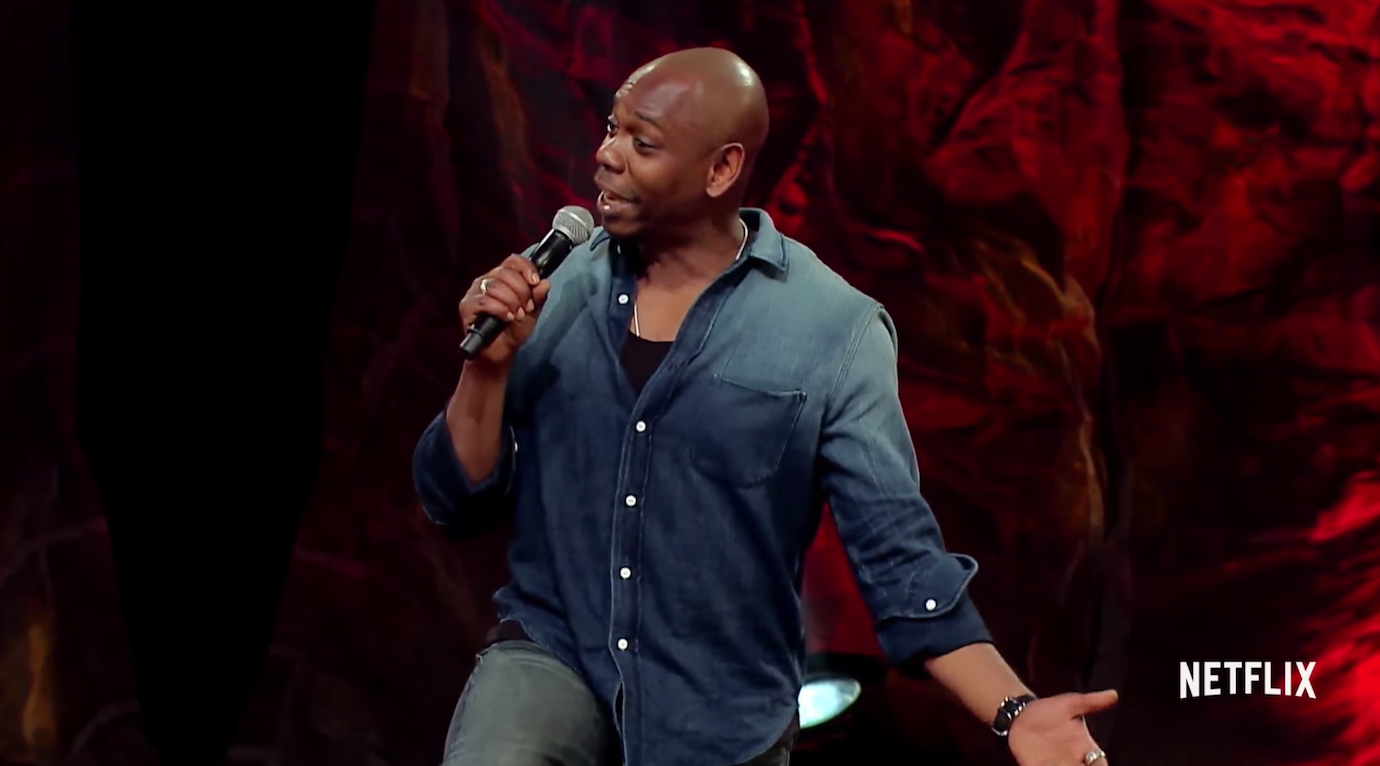 It's been a while since a fresh Dave Chappelle standup special has been made available to the masses. Next Tuesday, a week from today, the comedy gods are set to deliver two of them. Dave Chappelle: The Age of Spin and Dave Chappelle: Deep in the Heart of Texas will both premiere March 21 on Netflix, and the streaming service on Tuesday released a joint trailer for the hour-long specials.
Related: Dave Chappelle speaks about police brutality in the Trump era
What kind of jokes can we expect?
"All manner of things kill white people, but you know what kills more black people than anything, more than police or terrorism? Salt, ni**a, regular-ass table salt."
"Now ISIS is number one on the terrorist charts. If ISIS catches you, they're going to cut your head off. I've seen them do it on YouTube...'Don't like.'"
"I've met O.J. Simpson. He shook my hand. Standing beside him, his soon-to-be-slain wife. She hugged me, and she goes, 'Good luck to you.' I whispered in her ear, 'Bitch, are you trying to get us both killed?'"
The specials were recorded in 2015 and 2016, in Los Angeles and Austin, Texas, respectively. They're also not the only Chappelle standup specials Netflix is set to release. In November, it was announced that they had struck a three-special deal with the former Chappelle's Show host. While Dave Chappelle: The Age of Spin and Dave Chappelle: Deep in the Heart of Texas come from Chappelle's "comedy vault," the third special will consist of all-new material. Its release date has yet to be announced.
Chappelle was recently in the news for speaking out against police brutality at a city council meeting in Yellow Springs, Ohio, where he currently lives. "I would beseech the council to look deeply and to look hard, because this is a golden opportunity," he said of Yellow Springs in reference to a New Year's Eve incident in which two black men were tazed. "Literally, it could kill the game. In this Trump era, it gives us an opportunity to show everybody that local politics reigns supreme. We can make our corner of the world outstanding. So I'm just begging you to find a candidate that matches the culture of this town, which is renowned for being incredibly unique."
Check out the trailer below, featuring music from A Tribe Called Quest.