Dave Chappelle's New Netflix Special Preview Shows Comic Talking About White Trump Voters Getting Tricked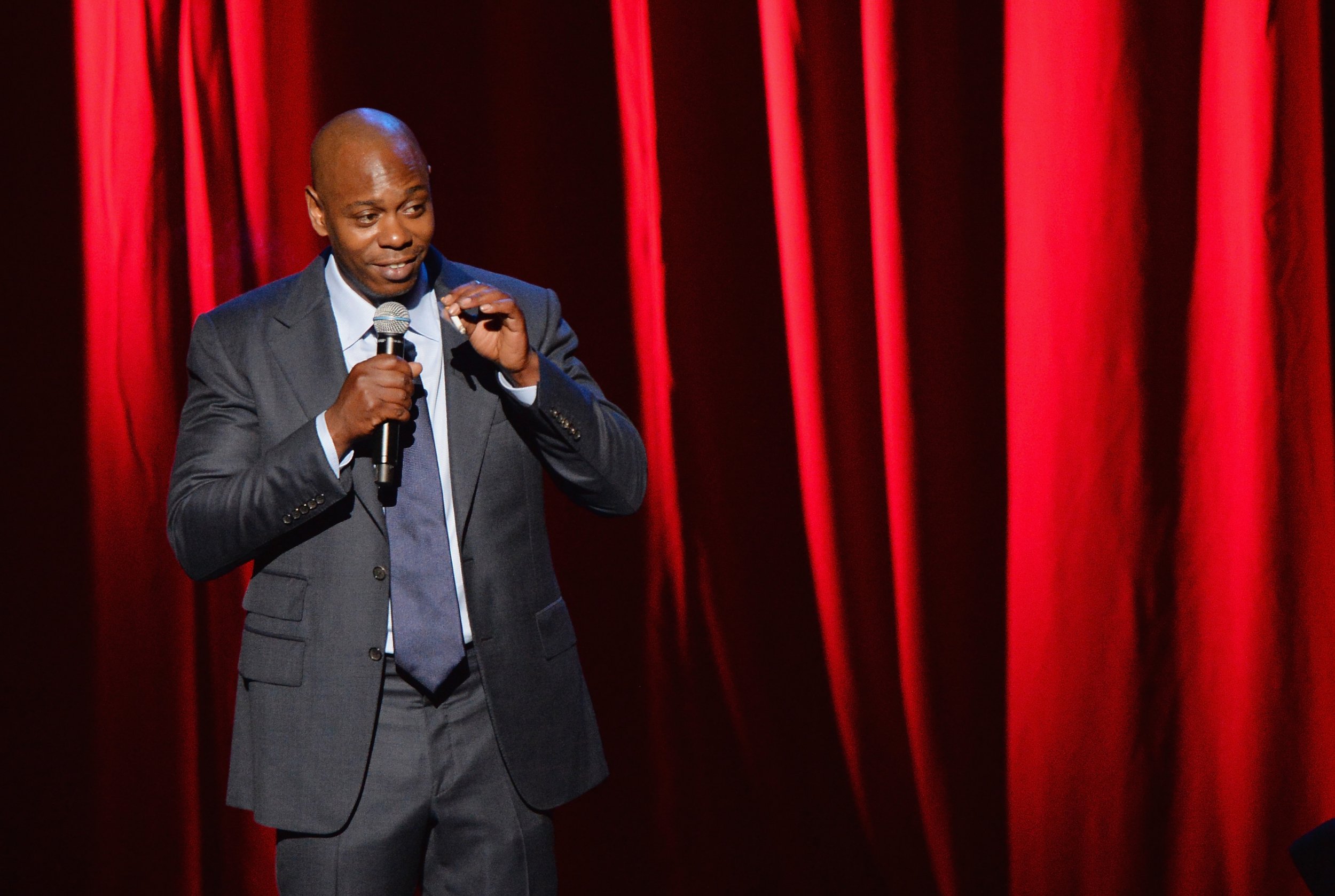 Dave Chappelle is a very wealthy man, and in a clip from his forthcoming Netflix special he says that his money means that President Donald Trump is fighting for him—not the large swaths of poor white people who actually voted for Trump.
Netflix released the clip from the special, Equanimity, which will debut on New Year's Eve, just as Republicans passed a tax bill that stands to benefit the wealthiest Americans. In the clip, Chappelle talks about seeing poor, white voters who supported Trump and feeling bad for them—because they don't realize they're being duped.
"And to my surprise, you know what I didn't see?," he asks. "I didn't see a deplorable face in that group. I saw some angry faces and I saw some determined faces, but they felt like decent folk. No, they did, and, in fact, I'm not even lying—it sounds fucked up—but I felt sorry for them. I know the game now. I know that rich white people call poor white people trash. And the only reason I know that is because I made so much money last year the rich whites told me they say that a cocktail party. And I'm not with that shit."
Chappelle then described hearing these voters' thoughts on the billionaire former reality TV star. "I listened to them," he said. "I listened to them say naive, poor-white-people things: 'Man, Donald Trump's gonna go to Washington and he's gonna fight for us.' I'm standing there thinking in my mind, 'You dumb, motherfucker. You. Are. Poor. He's fighting for me.'"
Equanimity is one of the three Chappelle specials Netflix bought for a reported $60 million. And that's on top of the millions he got from Comedy Central for making Chappelle's Show from 2003-2006.
After initially saying Americans should give Trump a chance during a Saturday Night Live monologue after he was elected, Chappelle has since taken a much harsher stance on the president and apologized for his initial plea on SNL.