Dave Chappelle Speaks About Police Brutality in Trump Era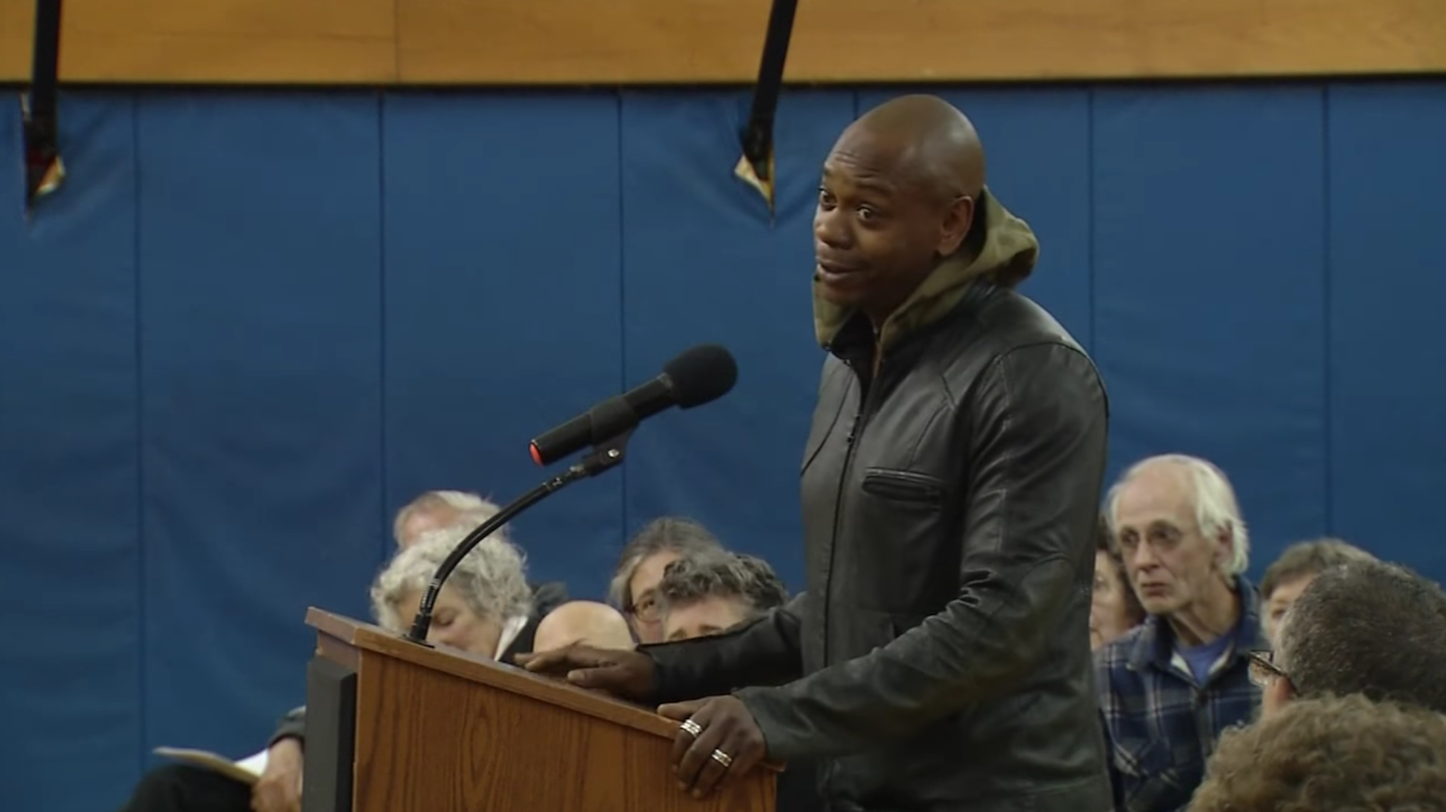 As part of an exodus from mainstream culture, Dave Chappelle moved to Yellow Springs, Ohio, a small, liberal town outside of Dayton where he spent most of his childhood. While in recent years the Chappelle's Show star has returned to the spotlight, he still lives in Yellow Springs, and during a recent meeting of the town's city council he spoke up about police brutality and the importance of setting an example now that Donald Trump is president.
Related: NYC reaches new deal in case of police illegally monitoring Muslims
After stepping to the microphone, Chappelle expressed his gratitude to the Yellow Springs police for being "sensitive to [his] situation" and at times offering him unsolicited protection. The meeting, however, was held in response to an incident on New Year's Eve in which police used a taser against two black men. "Huuuge gaffe on New Year's Eve," Chappelle then said with a slight smile on his face.
He spoke about the tight-knit nature of Yellow Springs, detailing how everyone knew everyone, including the police officers, when he was growing up there. "Now, we're being policed by what feels like an alien force," Chappelle said before expressing the need for a special kind of police chief to deal with the "wildly unique" town of Yellow Springs.
"I would beseech the council to look deeply and to look hard, because this is a golden opportunity. Literally, it could kill the game. In this Trump era, it gives us an opportunity to show everybody that local politics reigns supreme. We can make our corner of the world outstanding. So I'm just begging you to find a candidate that matches the culture of this town, which is renowed for being incredibly unique."
Though Chappelle was able to take some time to attend the Yellow Springs town council meeting, he will be touring later this month. On March 21, Netflix will release two hour-long comedy specials from Chappelle's "personal comedy vault," one that was recorded in March 2016 in Los Angeles, and one that was recorded in April 2015 in Austin, Texas. Netflix has ordered three comedy specials from Chappelle, however, so another hour is likely to follow the two that will be available in March.