Dave Franco Talks About How Being the Baby Brother Inspired His Movie 'The Rental'
IFC Films has released their horror movie, The Rental, onto Video On Demand and select theaters. Actor Dave Franco spoke to Newsweek about stepping behind the camera for his directorial debut.
In The Rental, brothers Charlie (Dan Stevens) and Josh (Jeremy Allen White) have planned a romantic weekend trip with their partners. Unfortunately, Mina (Sheila Vand), Josh's girlfriend, and Michelle (Alison Brie), Charlie's wife, suspect there is an intruder wandering around inside their rental.
Nine years ago, Franco displayed his comedic talent in the hilarious buddy cop movie, 21 Jump Street. Four years ago, he co-starred with his older brother, James Franco, in the biopic, The Disaster Artist. And now with The Rental, Franco and his wife, Alison Brie, deliver the suspense and scares of a romantic getaway gone horribly wrong.
During our phone conversation, Franco discussed the movie's theme of brotherhood, the pressures of being a first-time director, and the struggle to remain creative during the pandemic.
Not only is your movie about sex and relationships, it's also about brotherhood. Tell me about working with Dan Stevens and Jeremy Allen White, who play brothers Charlie and Josh, to convey that.
That's a good question that I haven't been asked yet! [Laughs] Basically, I tried to schedule enough time for the actors to spend time together before we started filming. I wanted those relationships to feel very organic. We had the opportunity to meet up a few times in pre-production. And then, I brought everyone out to the location in Oregon a week before we started filming. And we tried to have dinner every night so everyone could get to know each other and feel comfortable with one another.
Talking from my own experience, in terms of writing these brothers, I think there are elements in the brotherly relationship in the film that are a reflection of how my brother and I were maybe 10 years ago. I think my brother used to look at me as the baby in the family and now he looks at me more like an equal. But I'm sure there were some things that I included in the film where I was subconsciously tapping into my relationship with my own brother.
Tell me about choosing The Rental as your directorial debut.
I think most people know me from the comedies that I've acted in. But as a viewer, there's nothing I love more than a smart genre film, a film that takes the scares seriously, but also prioritizes everything else — the acting, the visuals, the music, the production design. It approaches everything from a tasteful elevated point of view. I was very, very much inspired by this young group of genre filmmakers, like Ari Aster (Hereditary), Jeremy Saulnier (Green Room), Sean Durkin (The Nest), David Robert Mitchell (It Follows), Jordan Peele (Get Out), and Amy Seimetz (She Dies Tomorrow). And I think all of those filmmakers make projects that are very nuanced and atmospheric. They take their time to really creep up on you as opposed to many genre movies that simply prioritize cheap, jump scares above everything else.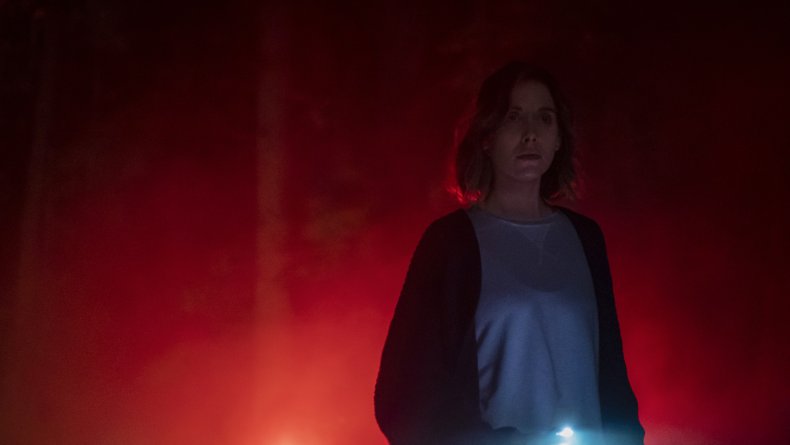 You've worked with Alison Brie on The Little Hours, The Disaster Artist, and now The Rental. Not only are you both artists, you are also married. Tell me about the challenges of keeping each collaborative project fresh and unique.
We had worked together as actors before this experience and we got along really well on set. I was very optimistic about going into this new endeavor with The Rental, even though I knew we were going to be working together at a different capacity, where I was going to be directing her. It ended up being one of the most rewarding experiences of my career for a few reasons. Alison is so talented as an actress and she really made my job easy. She would nail it on the first take every time and I would come up to her and say, "Okay, we got that. I'm happy to move on, but is there anything else you want to try?"
And in addition to that, it was just comforting to have her there with me. Because as you can imagine, as a first-time director, there were moments where I would sometimes get in my head and start to doubt myself in small ways. And she was always there to build me up and give me the confidence I needed to carry on. And she would remind me that we were doing good work and that I should be happy and excited.
You've worked with many directors, such as Louis Leterrier (Now You See Me), Phil Lord and Chris Miller (21 Jump Street), and James Franco (The Disaster Artist). What lessons did you take from their approach to directing for your debut?
I've always been the kind of actor who has been curious about every step of the process. I definitely have taken mental notes throughout my career as an actor on these different movie sets, where I try to learn from everyone I'm working with. And I think the biggest thing that I have taken away from people like my brother, Seth Rogen (This Is The End), and Barry Jenkins (If Beale Street Could Talk), is that they all create very comfortable, safe environments on set where they really encourage everyone to voice their opinion that they think it will help the film in any way. Essentially, there's no egos on set. And the main rule is the best idea wins no matter who it's coming from. And it just creates this very warm environment where everyone feels heard. And it feels like a very nice collaborative experience.
What are you working on next?
I'm attached to a few different projects as an actor. One that I'm very excited about is a biopic where I will be playing Vanilla Ice. And I think the movie will surprise a lot of people because we're approaching it in the same way that we approached The Disaster Artist. I think a lot of people expected us to make a broad comedy with The Disaster Artist, where we were making fun of Tommy Wiseau and his movie, The Room. But instead, we took the approach where we wanted to make a very earnest version of that film, where we played everything very grounded. That ultimately allowed the film to be a lot more heartfelt in the end. And so, we want to take a similar approach with this biopic about Vanilla Ice.
I really enjoyed your directorial debut and I hope you choose to do a follow-up. Has the pandemic changed your outlook about being an actor/director?
No, I will always continue to try to be creative and to generate content. I do feel little bit helpless right now, because of the fact that no one knows when any of us can go back to production in a safe way. But in the meantime, I'm just trying to focus on the things that I can control. And so I've been doing a lot of writing during this time.
My wife and I actually wrote a new script, which is a romantic comedy. It's very different than The Rental. And we were very inspired by some of the older, romantic comedies that everyone loves, like When Harry Met Sally, Sleepless in Seattle, My Best Friend's Wedding, and Pretty Woman. Those are films that are extremely grounded and the acting is click rate and they are all shot like dramas. They look so good! And so, we wanted to approach the genre from that point of view of just trying to make a smart, elevated version of the rom-com.