Dave Meltzer Apologizes for Comments About WWE Superstar Peyton Royce
Dave Meltzer, founder of the Wrestling Observer Newsletter and one of the leading voices in wrestling journalism, apologized for shallow comments he made on his radio show about WWE Superstar Peyton Royce.
In a series of tweets, Meltzer apologized directly to Royce and says he learned from his mistake.
"I'd like to apologize to you. You are an exceedingly attractive woman. I do realize the lengths and pressures on women in the entertainment world to maintain unnatural looks at times and am glad you pointed this out."
"Again to everyone, I do want to apologize and I'm glad Peyton Royce sent her tweet because there was a valuable point there that we can all learn from."
Update: Meltzer posted a longer apology on The Wrestling Observer message boards.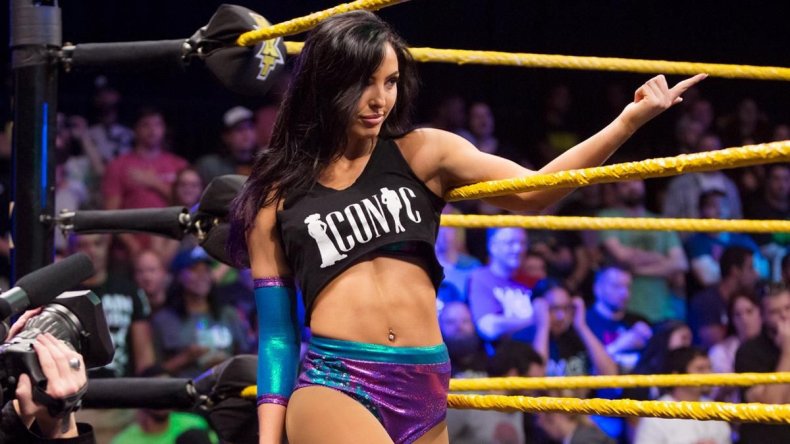 Backlash against Meltzer began when Twitter user dajosc11 posted a clip from the Aug. 9th episode of Wrestling Observer Radio where Meltzer and co-host Brian Alvarez spoke about The IIconics, the duo of Royce and Billie Kay.
Although the episode was a week old, Royce retweeted the clip and responded to Meltzer's comments about her appearance.
This led to many wrestling fans, and former WWE superstars like Beth Phoenix and Fit Finlay, to take to Twitter and defend Royce.
Here's a transcript of what Meltzer and Alvarez said:
Meltzer: "I thought [The IIconics] had a thing in NXT, but on the main roster I don't get a thing out of them. I don't think their promos are really good, their wrestling isn't good. I think even Peyton Royce's transformation to look more attractive..I don't know, I don't want to say.
Alvarez: "She was more attractive on NXT?"
Meltzer: "I thought so, yes. To me, yes I would say so but that's neither here nor there."
Alvarez: "No one is saying she's unattractive, by the way everybody."
Meltzer: "I know, no shit. I didn't say that at all. But she doesn't stand out to me, when she was in NXT she did…. She was a lot lighter."
Peyton Royce and Billie Kay were fixtures in the NXT Women's Division before the duo were called up to SmackDown Live on the show after WrestleMania 34 in April.