Dave Portnoy Says Accusers' Version Of Events Is '100 Percent Not True' In Response Video
In a response video to the allegations published by Business Insider, Barstool Sports founder Dave Portnoy said the version of events being told by his accusers is "100 percent not true."
"Her version of events is not true on our hookup, just not true," Portnoy said on Thursday. "Neither of us were like, 'Oh you shouldn't be doing'—it was 100 million percent consensual. What's going on in her brain? I have no idea. Her actions? Outwards? All 100 percent normal, wasn't alarmed, never thought about it."
Portnoy confirmed he did have a sexual encounter with the the woman in question but that she had consented to what happened between them.
"At no point was it not 100 percent consensual. At no point did she ask me to stop. At no point did either of us think something unseemly happened," he said. "There was no weirdness after. It was totally fine. Normal interaction."
He claimed that after he and the woman had sex, "it just became one of those situations where we disagree on everything."
Portnoy said because of that, the woman slept on his couch without him.
Earlier on Thursday, Business Insider published a story in which multiple unnamed women alleged that they met up with Portnoy for sex in encounters that quickly became violent and humiliating.
One of Portnoy's accusers described feeling like "a human sex doll."
"It was so rough like I was being raped he videotaped me and spit in my mouth and choked me so hard I couldn't breathe," the article quotes her texting a friend. "And it hurt and I was literally screaming in pain."
The woman went on to say that she slept on Portnoy's couch for two nights after the aggressive sexual encounter because her flight home wasn't for another two days.
Portnoy said it was the details about her sleeping on his couch that helped him recall who the woman was.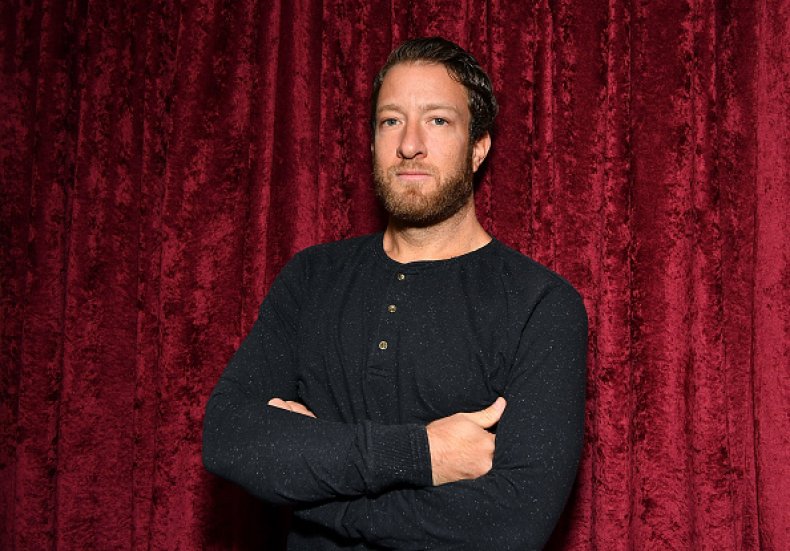 In regards to a second allegation in which a woman alleged that she was hospitalized after being so depressed from having sex with Portnoy, he said, "if she's depressed because she hooked up with me, that's awful. That is freaking awful. I feel terrible about it."
Despite Portnoy's claims denying his accusers' versions of events, Business Insider said it stands by its investigation and that allegations only surfaced after the publication looked into writing a profile on Portnoy.
"We stand by our reporting," a Business Insider spokesperson wrote to Newsweek. "The story was assigned in March as a general profile about Dave Portnoy and his transition from sports mogul to day trader. Around mid-April, our reporter spoke with a woman about what she described as a frightening sexual encounter with Portnoy. A draft was in the works by that point, but we decided we would be remiss to not explore further. We eventually heard from more women and the additional reporting led the article in a new and unexpected direction."
Portnoy pointed out that while he and his digital media company have long fielded criticisms, none have been as serious as Thursday's allegations.
"Business Insider finally published the hit piece that has been eight months in the making on me," he said. "Not the normal hit piece, not the normal stuff about jokes we've made, videos we've made, things we've done at Barstool. This is far more serious allegations, portraying me, painting me really as a sexual deviant."
The Barstool Sports founder claimed that the reporter had been looking for women to make allegations against him and that the accounts in the story were not reflective of his behavior with women.
"If this woman, the reporter, wants to print and talk to all the girls I've actually hooked up with and known, you're gonna see just one, after another: 'Great guy. Respectful. Yes, may like kinky sex. Yes, they send sex messages,' things like that," Portnoy said
"If you take anything like that out of the bedroom, and put it out of context. Yeah, it looks f---ing weird. I've been pretty open about my sex life. None of the girls besides this have ever said a thing," he added.
Update 11/4/21 - 3:45 ET - This story has been updated with additional information.