Dave Portnoy Says 'Cancel Culture' Will Only Make Barstool Sports Stronger
Barstool Sports founder Dave Portnoy says that "Cancel Culture" is coming for him and his site, and he's not having any of it.
On Monday, the internet celebrity and self-proclaimed "el Presidente" posted a video on Twitter that features him ranting about Barstool Sports coming under fire. Over the past few days, Portnoy has been widely criticized online, after footage of him using racial slurs and joking about blackface in Barstool bits resurfaced. In his response video, Portnoy lashed out against "Cancel Culture" and said he was not going to apologize for anything he's said under the Barstool banner.
"OK, emergency press conference time. It took them long enough. Cancel Culture [is] finally coming after Barstool," Portnoy began in the video, which is labeled in his tweet as "Emergency Press Conference - Cancel Culture Is Coming For My Head."
Portnoy defended himself by more or less saying that he's an equal-opportunity offender.
"Here's the thing: I've been doing this for two decades. I've made fun of every group of people. Every race, every creed, every culture—you name it," he said. "The no-fun club of the Cancel Culture wants to go back, blog-by-blog, video-by-video, day-by-day, week-by-week, month-by-month, year-by-year, decade-by-decade, and comb through everything we've ever f**king said and done, yeah, you're gonna find a few jokes that missed the mark."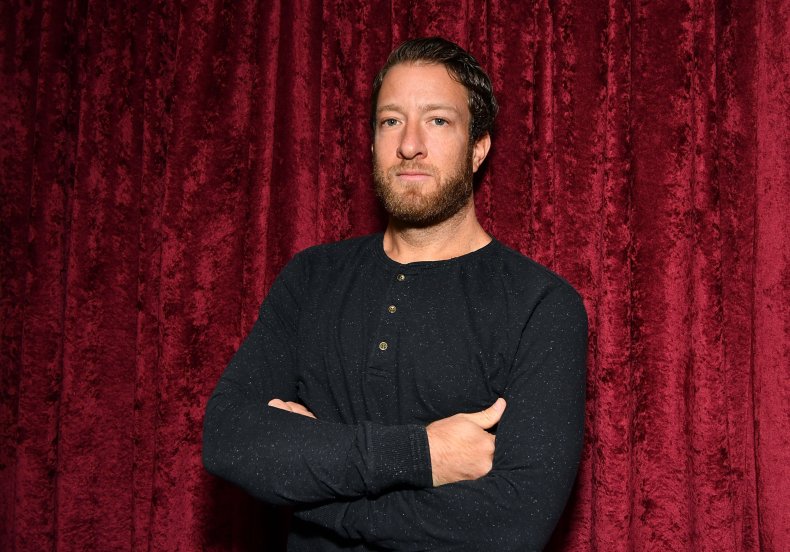 Portnoy also acknowledged that cultural norms and sensitives shift with time. But while he conceded that point, he did not apologize for any of the racially charged language that he used in past videos made for Barstool Sports.
"Sensitivities change, cultures change. When you've been doing it as long as we have, things f**king change," he said. "I'm not going to apologize, I'm not going to bend the knee."
Among the routines that Portnoy is being criticized for is a 2016 video in which he compared Colin Kaepernick to Osama bin Laden, as noted by Variety. He also sent out a since-deleted tweet in 2016 featuring photos of Kaepernick and bin Laden, and commented, "Anybody who disagrees with me saying Kaepernick looks like Bin Laden is a moron. #factsonly."
Another old clip shows Portnoy rapping along to Ja Rule's hit 2001 song "Livin' It Up," and saying the N-word while doing so. An additional video involves Portnoy telling the story of how a salesperson working with Barstool once dressed up as NBA great Kevin Garnett for Halloween, and wore blackface for the costume.
These videos gained renewed attention after the Resist Programming Twitter account began recirculating them online, to put a spotlight on Portnoy's past conduct. Jemele Hill, contributing writer for The Atlantic, brought even more eyeballs to the controversy when she tweeted about one of the clips on Sunday, writing, "This is terrible, but then again, consider the source."
To respond to Hill's comment, fans of Portnoy and Barstool weaponized the very "Cancel Culture" that Portnoy decried in his Monday video, and managed to turn #CancelJemele into a trending topic.
One of the main points of the #CancelJemele campaign is an old tweet in which Hill used an offensive term for trans people. Hill acknowledged the comment in a Twitter thread, writing, "I don't care about Dave Portnoy or any of the other Barstool sycophants RT'ing this into my TL, like it's some gotcha moment. I care about the trans community I belittled and offended. If they don't see me as an ally because of this, it's my job to show them that I am."
Despite all of the criticism that Portnoy's catching, the Barstool founder said in his Twitter video on Monday that he can count on the loyalty of everyone who's ever worked with him. "Now keep in mind, there isn't one person I've ever worked with, who has worked for me, we've done business with, interacted with, who will ever back up anything these haters say," he said. "Not one! And I've worked with thousands and thousands and thousands of people."
He also said that when people try to cancel Barstool, the site and its supporters only become more powerful. "Whenever you try to cancel us, and do these movements that pop up once every couple [of] years, it only makes us stronger," Portnoy said. "Normal people only want an escape for a couple f**king seconds from this f**ked-up world, and that's all we're trying to do. And it just makes them like us more."
Concluding his "Emergency Press Conference," Portnoy said, "Keep trying to cancel us. We'll keep growing stronger. And when you're miserable and dead and f**king off doing your own thing, in the next decade, we'll still be here, doing us, and you'll still be losing sleep about it. That's just how it goes. You see this mug? Ain't going anywhere."
Newsweek did not receive comment from Portnoy by the time of this article's publication.