Barstool Sports founder Dave Portnoy says that his "face lit up" during his recent on-air spat with Fox Business host Charles Payne, while the network later profusely apologized for the incident.
Portnoy called Payne a "moron," who returned the insult by referring to Portnoy as "a little bitch," during a live broadcast of Making Money with Charles Payne last week. During a discussion on his own The Dave Portnoy Show with Eddie & Co. on Wednesday, Portnoy insisted that he enjoyed the exchange while maintaining that Payne had "made an idiot out of himself."
"Hilarious clip, he called me a little bitch on national TV," Portnoy said after a clip of his appearance with Payne played. "He's wrong. Like, I'm so right about the argument it's insane... I like Charles, I love that he called me a little bitch... But if you rationally think about it, he made an idiot out of himself with his argument."
"I was very happy, like my face lit up when he said it," added Portnoy. "The Fox people—usually they just hang up—they're like, 'Oh my God, we're so sorry, please tell us you'll come back on the show.' It's like, I thought that was f***ing great. I'm more likely to come on the show... I don't know what they thought, like this is what you lift all them weights for... that thing was viral, it was trending in the United States."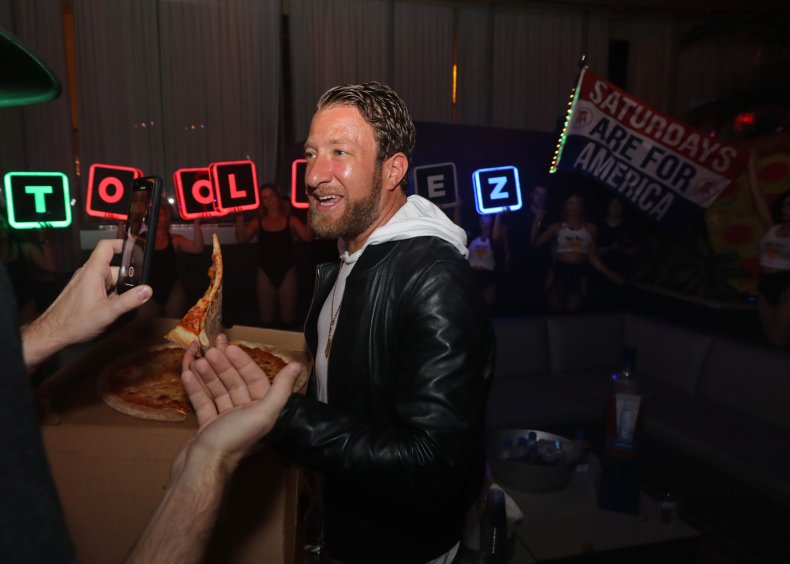 The Fox Business segment became heated during a discussion about Portnoy's trading of "meme stocks." Stocks like AMC and GameStop saw their values massively increase earlier this year after retail traders snatched up shares following their promotion by a group of investors on Reddit.
Payne suggested that Portnoy should apologize for selling his shares when values dramatically dipped—a move that Portnoy said cost him $700,000—since many of his online followers had taken his previous championing of the stocks as investment advice. The stocks went on to gain significant value after the dip.
"So many of these people who were in this, a lot of them got drawn into it because of you," said Payne. "They're so disappointed and angry at you. What do you say to them?"
Portnoy said that he did not "pay attention to those morons," insisting that at least some of those who followed his lead by purchasing the stocks were "idiots." Payne described Portnoy's response as "kind of cold," arguing that some of his fans had lost "all of their money" on the stocks.
When Payne asked Portnoy to "step up for these people," the Barstool Sports founder lashed out by saying that Payne was "being a moron." Payne briefly paused before telling Portnoy, "You're being a little bitch." Portnoy immediately laughed at the remark, claiming that he "liked" the comment but that social media users were "making a mockery" of Payne online.
Shortly after the segment aired, Portnoy and Payne agreed that their exchange had been good for business. Payne responded to a Portnoy tweet asserting that it was an example of "how you put asses in seats" by agreeing that the pair would "have to do it again soon."
Newsweek reached out to Fox Business for comment.