Dave Portnoy Shouts At Fox Business Host On Air Over Meme Stock Trading
Barstool Sports founder Dave Portnoy and Fox Business host Charles Payne traded insults on air Thursday while discussing stocks that spiked amid online hype earlier this year.
During the latest edition of Making Money with Charles Payne, Portnoy became visibly upset and called Payne a "moron" after he was asked whether he would "step up" in support of those who had lost money on a selection of so-called "meme stocks" that he had previously championed online, such as AMC and GameStop.
"So many of these people who were in this, a lot of them got drawn into it because of you," Payne said. "They're so disappointed and angry at you. What do you say to them?"
Portnoy responded by saying that those who bought stocks because of him were "idiots," insisting that he does not "pay any attention to those morons." He then noted that he had lost $700,000 on the stocks after selling them at a low point while claiming that others had "lost a nickel."
Payne chastised Portnoy for his "kind of cold" response, arguing that he is wealthy while some retail investors had put "all of their money" in the stocks.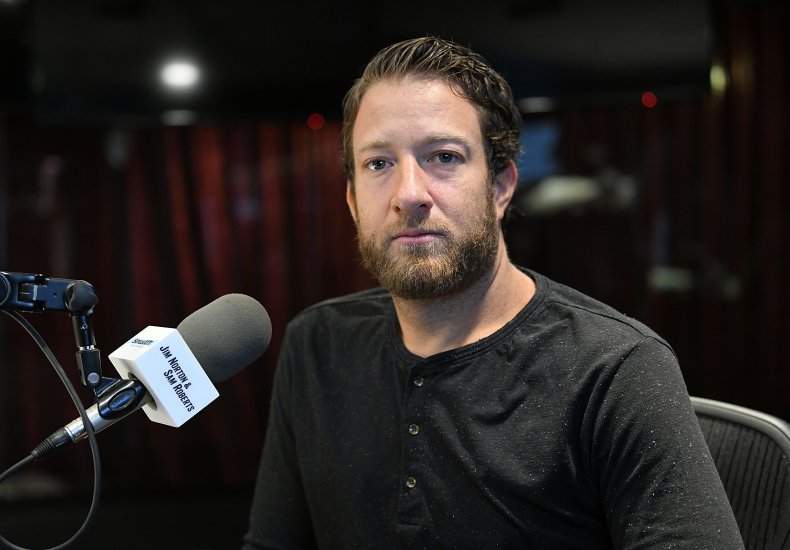 The Fox Business host said that many of the investors believed that Portnoy had "helped the establishment" when his followers needed him by selling off the stocks instead of holding onto them and questioned why he would "diss them now."
"Would you step up for these people, Dave?" Payne asked.
"Step up? How? You're making no sense," Portnoy responded. "You're being a moron."
"No, I'm not being a... You're being a little bitch," said Payne.
Portnoy laughed in response to Payne's insult, maintaining that he "liked" the insult before saying that Payne was "getting trolled" and "social media is making a mockery" of him.
Payne continued his line of questioning by asking Portnoy whether he would be willing to help investors by pressuring Securities and Exchange Commission Chairman Gary Gensler to "change the rules."
"Who's Gary Gensler?" asked Portnoy, who regularly trades stocks and promotes his investments to followers on social media, before Payne ended the interview while promising that the pair would "talk again soon."
Portnoy pointed his finger and said "don't be a little bitch, Charles" as the segment ended.
Shares in AMC and GameStop sharply increased in value after being promoted by a group of investors on Reddit in January. Prices quickly plummeted after retail stock trading app Robinhood temporarily blocked users from trading the stocks a short time later.
Portnoy sold off his shares after the price plunge, blaming Robinhood CEO Vlad Tenev for his loss at the time while arguing that he should be put "in jail." Despite prices taking a beating after the initial frenzy, values for both AMC and GameStop went on to increase significantly months later.
Video of the Portnoy and Payne's Thursday exchange quickly went viral. Both men appeared to relish their colorful language after the show aired, agreeing on Twitter that the insults had helped to draw attention.
"I have our pr people and Fox show being like 'so sorry' blah blah blah," Portnoy tweeted shortly after the segment. "I loved it. That's how you put asses in the seats @cvpayne you little bitch."
"We have to do it again soon, Dave," replied Payne.
Newsweek reached out to Fox Business for comment.