Dave Portnoy Witnessed 'RHOM' Stars 'Re-Doing' Scenes—'Extremely Staged'
Dave Portney has told a former Real Housewife that the Real Housewives franchise is "extremely staged."
Barstool Sports founder Portnoy was a guest on the recent episode of ReWives podcast with host Bethenny Frankel, where he recounted his experience of seeing a moment being reshot for The Real Housewives of Miami. Frankel is best known for starring in multiple seasons of The Real Housewives of New York City on and off from 2008 to 2019.
Both Portnoy and Frankel are media personalities known for speaking their minds, and the former didn't hold back when sharing his honest opinions with Frankel about the franchise that made her famous.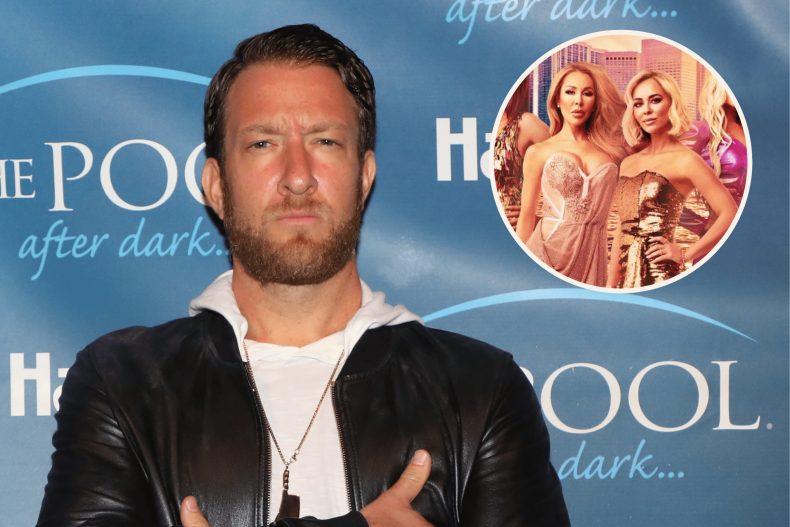 "My closest interaction with the Real Housewives franchise; so my house that I own in Montauk, The Real Housewives of Miami rented next door," Portnoy told Frankel after he'd asked how staged the show was.
"So I could see what they were doing. I could see that they were re-doing scenes. Like, something would happen, and they'd be like, do it again." He continued: "it looked extremely staged from what I saw across the street. I don't know, it seemed like they really hated each other."
Portnoy actually tweeted about seeing this live on July 21, 2021. At the time he wrote: "I snooping through the bushes. Seems very scripted. Like very scripted."
Frankel responded to Portnoy's account that the show was staged, suggesting that it has gotten more "produced" over the years. Frankel left the Real Housewives franchise in 2019.
Portnoy continued with his critique of the shows. "I'm not a Real Housewife but that whole dinner party, like I mean, that doesn't seem like real life does it? Like, let's call up my frenemies and have dinner and try to choke each other? That doesn't sound like a whole lot of fun." He was discussing a recent storyline on The Real Housewives of Beverly Hills involving Adrienne Maloof.
Frankel explained what influence the people who create these shows have behind the scenes.
"The producers have a whiteboard of ongoing tentacles. It's almost like a family tree of drama." Frankel explained that the producers will then orchestrate events where two people will have to get together to discuss ongoing issues. They'll also interview cast members before seasons begin to see what's going on in their lives, and to see what subjects may need to be addressed within the show.
Portnoy has not appeared in reality shows before, but he's a regular contributor online across podcasts, and a number of podcast shows that fall under his brand Barstool Sports. His shows include Barstool Yak and The Dave Portnoy Show with Eddie & Co, and he's also the executive producer of the popular Call Her Daddy podcast.