Dave Ramsey's Company Fired 12 Employees for Premarital Sex
Financial adviser and public personality Dave Ramsey reportedly disciplined at least a dozen former employees for engaging in premarital or extramarital sex, leading to their respective departures from his consulting company, Ramsey Solutions.
The Tennessee-based corporation is at the center of a federal lawsuit, originally brought by Caitlin O'Connor, a former administrative assistant who worked at Ramsey Solutions for years before her termination last June. O'Connor alleged that the company fired her because she was pregnant, as the decision came shortly after she requested paperwork for maternity leave.
However, according to new court filings obtained by The Tennessean and referenced in a report published Monday, attorneys representing Ramsey Solutions reportedly linked O'Connor's dismissal to the fact that she engaged in premarital sex. The former assistant was not married to her partner, and the child's father, when she announced her pregnancy.
"Ms. O'Connor finally had a meeting with the Head of Human Resources and the board members and was informed that she was being terminated due to her pregnancy and for a violation of 'Company Conduct,' because she is not married to her partner, the baby's father," reads a statement included in O'Connor's legal complaint, initially filed last July.
"Ramsey contends that her committed relationship and her pregnancy are a violation of its 'righteous living' policy," the complaint continues.
Court documents indicated that at least 12 additional Ramsey Solutions employees were either fired or forced to resign after the company initiated disciplinary protocols against them for sexual activity while single, and at least two other former employees were terminated for having sex outside of their respective marriages, The Tennessean reported.
The company's attorneys reportedly said that all employees determined to have engaged in premarital sex were terminated by Ramsey Solutions, according to the newspaper. Attorneys reportedly neglected to provide details about the company's process in determining which of its employees engaged in premarital or extramarital sex in recent court filings.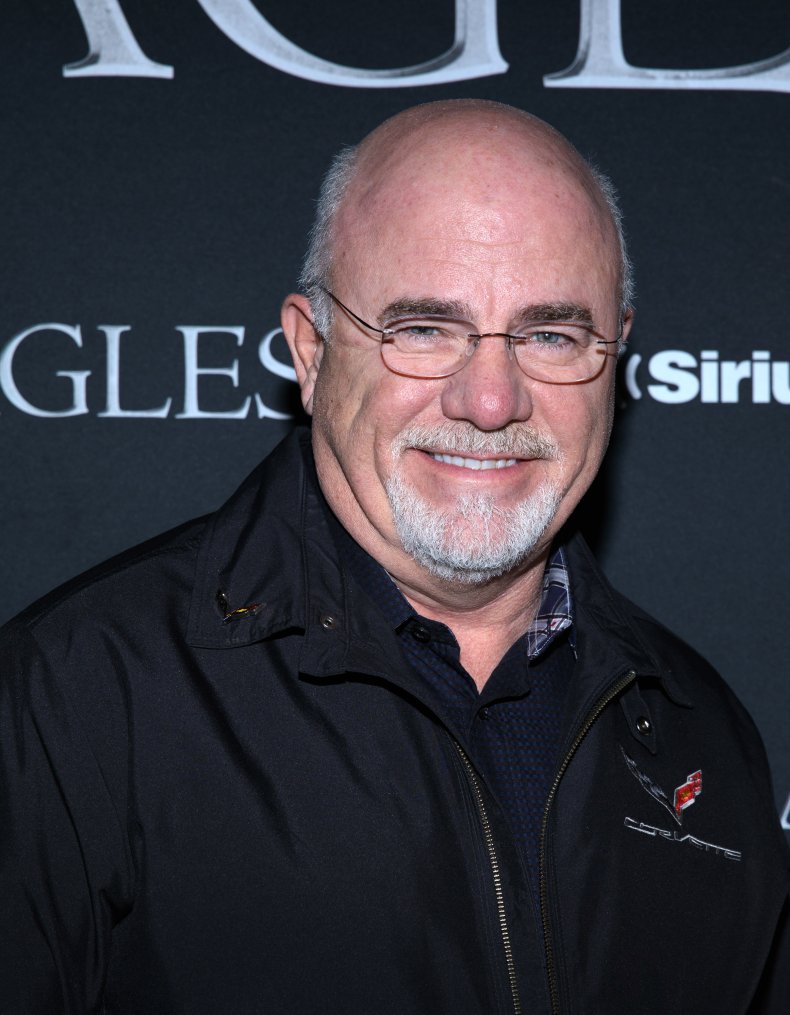 A webpage that appears in the "Ask Dave" section of Ramsey Solutions' site—meant to provide "personalized" consulting advice using a number of real-life scenarios related to employment and finance—seems to confirm the company's position on these matters. The page, titled "Employees Have to Follow the Moral Code," begins with a question asking whether an employer is legally permitted to terminate an employee "for having an extramarital affair outside the office."
"Dave says yes," the company's response reads, before segueing into printed remarks attributed to Ramsey.
"Sure. Absolutely," the Ramsey Solutions' owner says in the response section. "We have a moral code of conduct at our office. I fire people if they have extramarital affairs."
Ramsey's response went on to suggest that, because Tennessee is an "at-will" state, employers are legally allowed to fire employees for any reason, or without cause.
"They freaking work for me," his response continues. "This is an employment-at-will state, which means if I decide I don't like people with green eyes, I don't have to hire you. I don't have to keep you anymore."
Newsweek reached out to Ramsey Solutions for further comment but did not receive a reply in time for publication.