Two parents have been charged with torture after police found their 13 children captive and shackled to their beds with chains and padlocks at the family home in California.
David Allen Turpin, 57, and Louise Anna Turpin, 49, were arrested early on Sunday morning, after a teenage girl called 911 claiming she had escaped from her home in Perris. She told the operator that her 12 siblings were still locked inside the house and that her parents weren't letting them out.
When Riverside County deputies were dispatched, they were shocked at the gaunt appearance of the 17-year-old girl. One sheriff claimed she looked only 10 years old, according to a statement released on Monday.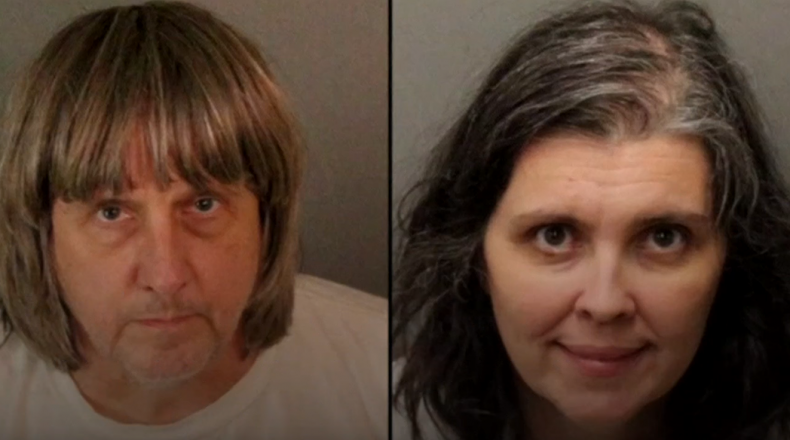 Inside the house they found "several children shackled to their beds with chains and padlocks in dark and foul-smelling surroundings," the statement said.
The couple were immediately arrested and taken to Robert Presley Detention Center, where they were booked on charges of torture and child endangerment, with the bail set at $9 million each.
Victims ranged from two to 29 years old, although the deputies thought they were much young due to their malnourishment. Child Protection Services (CPS) and Adult Protective Services (APS) are now attending to the victims.
The house where the family wase held is situated in Perris, a small city south east of Los Angeles. The Los Angeles Times reported that the family has resided in the house since 2010, when they moved to Perris from Texas.
A Facebook page under the name of David-Louise Turpin included several photos of the all 13 children together. In one particular photo taken at a formal event, the girls posed dressed in the matching purple dresses and the boys in black suits with maroon ties.