David and Victoria Beckham Call Divorce Rumors 'Fake Social Media News'
David Beckham's spokesman dismissed rumors that he and his wife Victoria are about to divorce as "fake social media news," after speculation that an imminent dramatic announcement was imminent swirled on Twitter and Facebook for hours on Friday.
The rumors gathered pace when the British bookmaker Paddy Power suddenly said it was suspending bets on the Beckhams separating.
Editors of two glossy magazines began discussing salacious gossip about the couple on Twitter. The original tweet is now deleted but suggested the news of a break up could come today, triggering a flurry of interest.
"There is no statement due or divorce," a spokesman for the Beckhams told The Sun. "This is just fake social media news. This is all very bizarre and an embarrassing waste of time."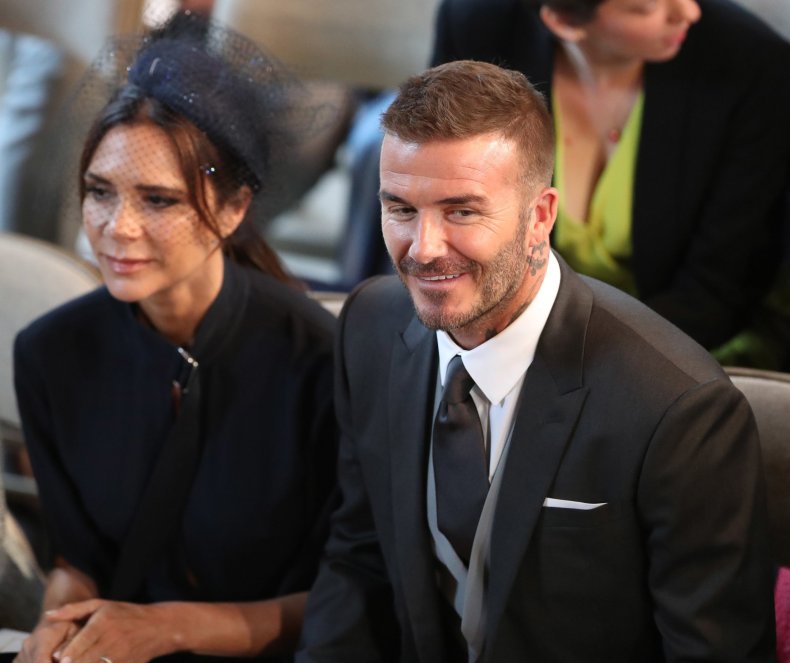 Aside from social media speculation, there were no signs of marriage trouble between the Beckhams and they have made no comments suggesting there are.
Victoria Beckham's most recent Instagram post is of her and the couple's 6-year-old daughter Harper and is captioned: "Morning cuddles x So much love. We love and miss u @davidbeckham."
They were pictured together at the recent royal wedding between Prince Harry and Meghan Markle, the Duke and Duchess of Sussex, at Windsor Castle. David Beckham is friends with both Prince Harry and Prince William.
The Beckhams were married in 1999 at Luttrellstown Castle in Ireland. They had been together for two years already. The service was performed by the then Bishop of Cork, Paul Colton. They have four children together: Brooklyn, 19; Romeo, 15; Cruz, 13; and Harper, 6.
David Beckham, 43, had a long and successful career as a footballer, playing for the likes of Manchester United, Real Madrid, and LA Galaxy. He also has 115 caps for England and scored 17 goals for his national team. Now he focuses on charity work, including a recent campaign against malaria in his role as a UNICEF Goodwill Ambassador.
Victoria Beckham, 44, rose to fame as Posh Spice in the girl group Spice Girls, who had a series of hits in the 1990s, including Wannabe and 2 Become 1. After the group split in 2000, she had a troubled solo career before launching her own fashion label and is now a respected designer.
Reports of the pair's supposed marital troubles often surface in gossip magazines and the tabloids though their relationship is now unbroken for over two decades.
One notorious incident from 2004, however, is the affair alleged by Rebecca Loos, David Beckham's former personal assistant at Real Madrid. He has always denied that the affair took place.