David and Victoria Beckham: A Romance in Pictures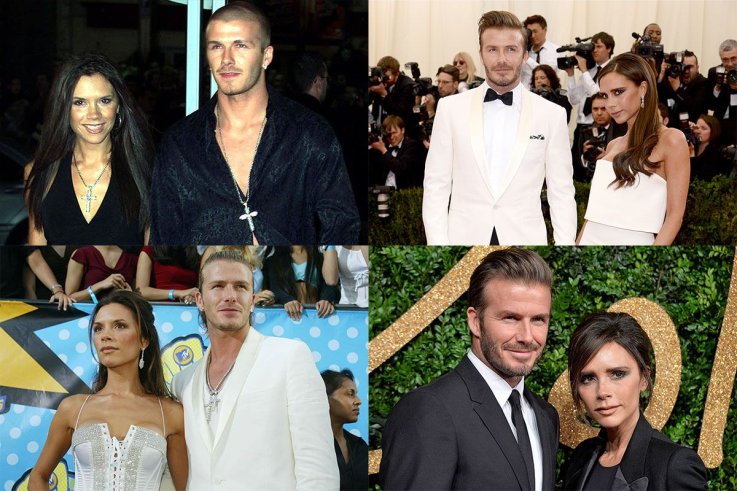 When the Spice Girls made their video for the hit song Say You'll Be There in 1996 at the height of their fame, they knew that it was an important moment in their pop careers.
But for Victoria Adams, then known as Posh Spice, it turned out to be a key moment in her personal life too.
The video would soon catch the eye of Premier League soccer player David Beckham, who immediately picked out the brunette Spice Girl in her black PVC catsuit and matching gloves.
He declared: "That's the girl for me and I'm going to get her! She's my idea of perfection. I knew that if she wanted me, we would be together forever."
They later met at a Manchester United soccer players' lounge, where it was love at first sight—although Victoria later admitted she was a little tipsy at the time.
The couple married in 1999 and had four children; sons Brooklyn, Romeo, Cruz, and Harper. The pair have also forged a successful brand over their almost 20-year marriage, with Victoria starting a successful fashion label after attempting a less-than-stellar solo music career.
However, it hasn't all been so rosy. The couple have endured a number of accusations of infidelity on David's behalf, including from his former personal assistant Rebecca Loos in 2004.
The couple's former nanny, Abbie Gibson, came forward in 2005 to stay their marriage was a sham, a claim hotly disputed by the Beckhams.
David retired from professional soccer in 2013, playing his final game in boots with the names of his wife and children stitched on to them.
He has consistently ranked among the highest earners in the sport. His net worth as of March 2017 is $450 million, according to Celebrity Net Worth—a number which Victoria matches through her own earnings.
As their marriage nears the two decade mark, we look back at the couple's best moments. From spray-tanned party animals to chic and professional parents, these pictures show just how far they've come.