David Arquette Slams Trolls Who Thinks He's 'A Joke' Ahead of Wrestling Match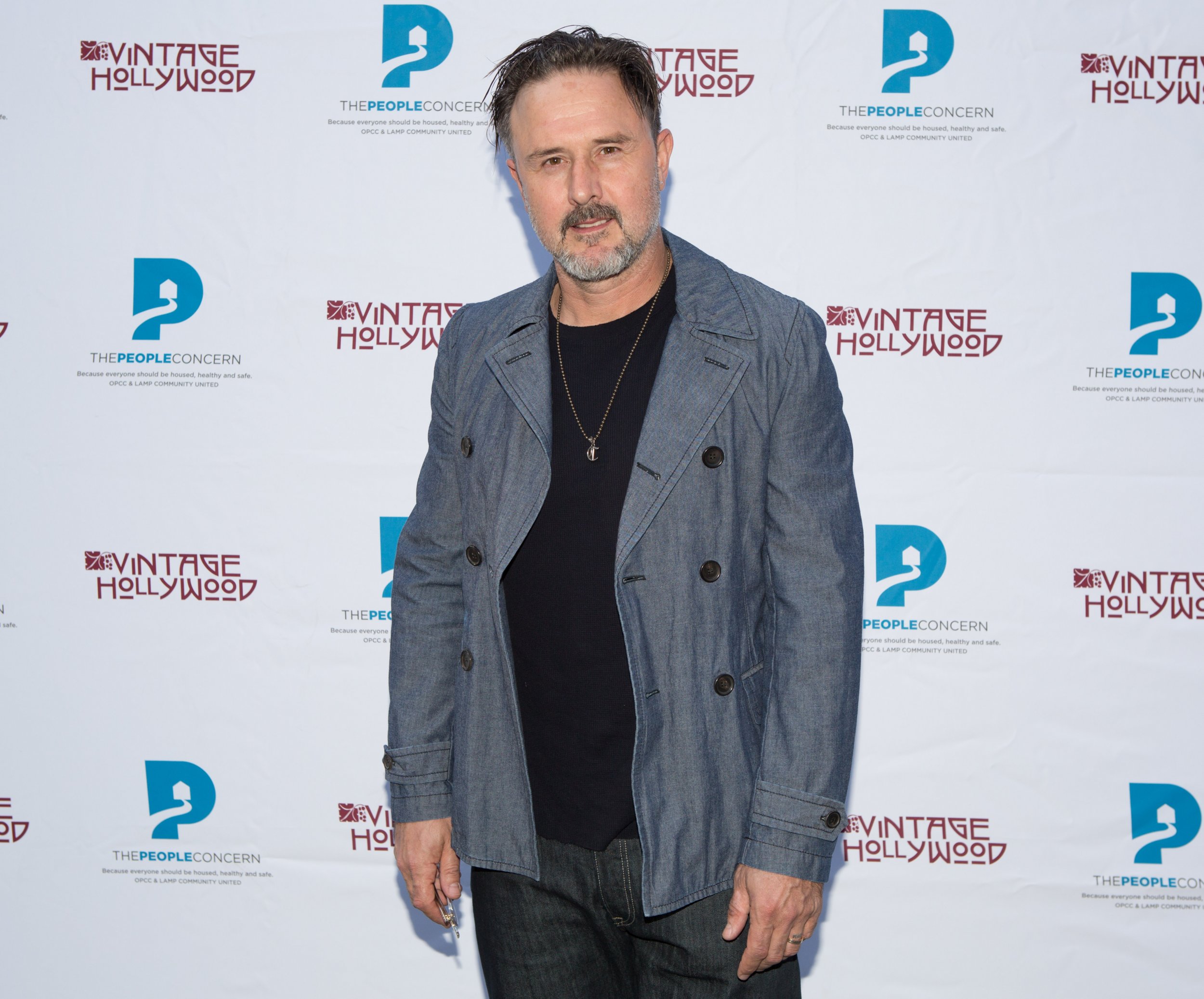 While many wrestling fans may not be amused by David "Magic Man" Arquette's foray into the field, the actor could care less. He took the time to slam internet trolls on Tuesday for thinking he's "a joke."
Arquette, 47, is best known for his acting roles in the Scream franchise, Never Been Kissed, and the Buffy the Vampire Slayer film in 1992. However, he first dipped his toes into the wrestling world in 2000 after filming Ready to Rumble—a film about the World Championship Wrestling (WCW), which is now discontinued. He won the WCW Heavyweight Championship belt in April 2000, which proved to be a controversial defeat on his part. He later announced his plans to return to wrestling in May.
On Tuesday, the National Wrestling Alliance (NWA) revealed Arquette would hit the ring for an NWA Pop Up held January 5, 2019, in Clarksville, Tennessee. However, this announcement resulted in a wave of criticism from wrestling fans who were less than pleased with Arquette's involvement. Arquette, in turn, slammed the "hate" that came his way.
"It baffles me that these people can love wrestling just like I do but I'm a joke in their eyes," he tweeted. "That's why I'm doing what I'm doing. 8 months of training. Two surgeries, 3 broken ribs, traveling across the US, getting stiffed by promoters, helping shine a light on talent I believe in that aren't getting recognized, doing little things I won't mention to give back to both wrestling and individual wrestlers and I'm the asshole?"
Added Arquette, "Wrestling is for the people and by the people. I may have grown up in Hollywood but I'm not some stuck up punk. I had [an] opportunity to be a part of WCW when I was in my 20's to travel with some of my heroes in the ring and I took it. I'm done apologizing. Now I just want to kick some ass so any of you bitches have a problem with me I'll see you in Tennessee or wherever I'm wrestling and we can settle it like men."
This wouldn't be the first time Arquette has had to defend his wrestling career. When Arquette announced his return to wrestling on The Wendy Williams Show in May, he opened up about being harassed for winning the WCW title in 2000.
"Eighteen years ago, I won the WCW Heavyweight Championship belt and everyone freaked out. I was promoting a movie I did, called Ready to Rumble, and it just happened that I won the championship," he told host Wendy Williams. "But for 18 years, I've been trolled on the Internet and people have attacked me. I just want to bring some respect back to my name. They sort of blamed me on partially ruining WCW—it's no longer around. I maybe had something to do with it."
Much of Arquette's focus is on his wrestling career at the moment, but he hasn't given up on acting just yet. He has several releases coming up in the new year, including Adultland and the Sundance Film Festival selection Mope.