Who Was Davide Astori? Italian Soccer Star Dies Suddenly At 31
The international football community is mourning the passing of Fiorentina captain Davide Astori at the age of 31.
The defender died following a "sudden illness" the night prior to a Sunday match with Udinese, his club confirmed on their official Twitter feed. The game was immediately called off, followed by all other Sunday Italian Serie A fixtures.
In a statement, Fiorentina lamented Astori's passing and wished his family well-wishes in this time of need.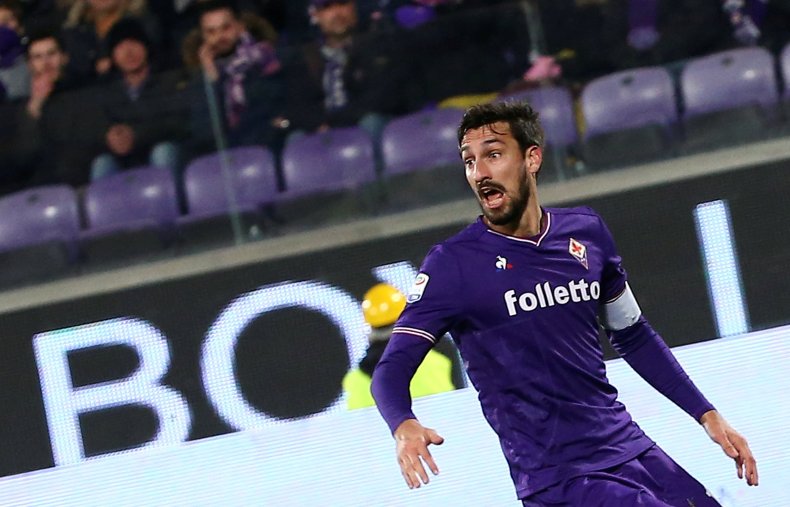 "Fiorentina are profoundly shocked to have to announce the death of captain Davide Astori after a sudden illness," Fiorentina said. "For this terrible and delicate situation, and above all out of respect for his family, we appeal to the sensitivity of the media."
Astori leaves behind a wife and a two-year-old daughter.
Astori began his professional career with Italian team Cagliari in 2008 after coming through the AC Milan youth system. He spent time on loan at Roma and Fiorentina before joining the latter club two years ago on a permanent basis after a six-year tenure with Cagliari.
Tributes from former teams, coaches, and teammates spread across social media on Sunday.
Radja Nainggolan, Astori's former Cagliari teammate wrote on Instagram: "A great player, but even more than that, a great person. How many battles we were in together at Cagliari, then found each other again at Roma I still can't believe it. My thoughts are with his family and those close to him. RIP."
Former Roma manager Rudi Garcia tweeted: "The news of the untimely death of my former player Davide Astori pains me. A professional and exemplary guy. I am close to the family and his loved ones. Rest in peace Davide."
According to the Associated Press, Astori's body has been taken to the Santa Maria della Misericordia Hospital for an autopsy.
Fiorentina sits at the tenth spot of the Serie A.