David Attenborough Says New President Could Stop America Leaving Paris Climate Agreement: 'There's Still Time'
Natural historian David Attenborough has expressed hope that it is not too late for the United States to backtrack on its decision to pull out of the Paris Agreement, a global treaty on tackling climate change. However, he said it might only happen with a new president in the White House.
Global leaders have criticized the move by President Donald Trump to withdraw the U.S. from the Paris climate agreement which was struck in 2016 with the aim of limiting global warming to below 2 degrees Celsius.
Attenborough told The Times of London that the move by Trump was "a blow" but there still might be a chance that it could be reversed. "It hasn't actually happened yet, of course, because it takes time for these various legal things to work their way through.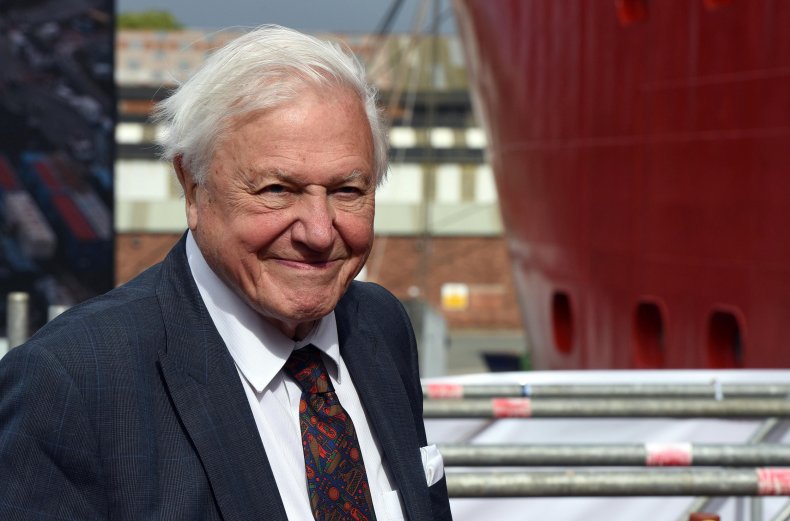 "There's still time for the Americans to stop it if they wished. I mean, if the American government changed and a president came who didn't take the present line, I think you could cancel it quite quickly," Attenborough said.
He added that he had confidence in the wider commitment of the American people to environmental causes, describing how he saw near San Francisco "an absolute forest of wind generators."
"This is a country that's supposed to have decided that wind generators were all nonsense," he said. "Governments change, but actually so does the American people."
The renowned broadcaster was speaking ahead of receiving the Chatham House Prize, from the eponymous London think tank, which will be awarded to Attenborough and the BBC Studios Natural History Unit for the TV series The Blue Planet II he narrated, which highlights the damage caused by discarded plastics to the world's oceans and marine wildlife.
In July, Attenborough described how he was "sorry" that there were people in power, such as in the U.S., who denied climate change science, telling a British parliamentary committee that "both Australia and America—those voices are clearly heard—and one hopes that the electorate will actually respond to those."
In his Times interview, he also professed his admiration for environmental campaigner Greta Thunberg, who is sailing to Spain from the U.S. and criticized Trump for mocking her in a tweet.
"She's truly remarkable and she's stirred the world," he said, adding that he hoped to meet her soon. "There have been suggestions that we might and as far as I'm concerned I would have been delighted and I think as far as she was concerned she would have been. It's just we haven't been able to manage it."
The graphic below, provided by Statista, illustrates which nations have signed and ratified the Paris climate agreement.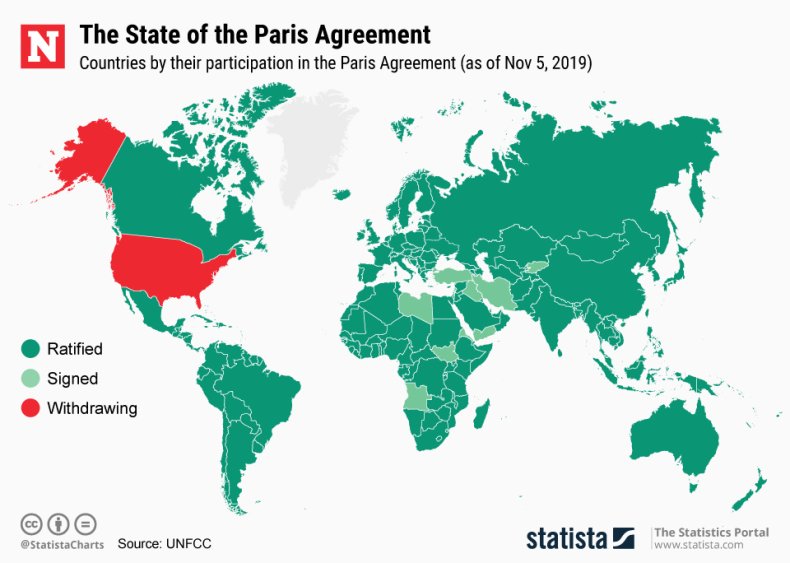 This article was updated to include an infographic.