Ancient Animals Come Alive in New Sir David Attenborough Virtual Reality Experience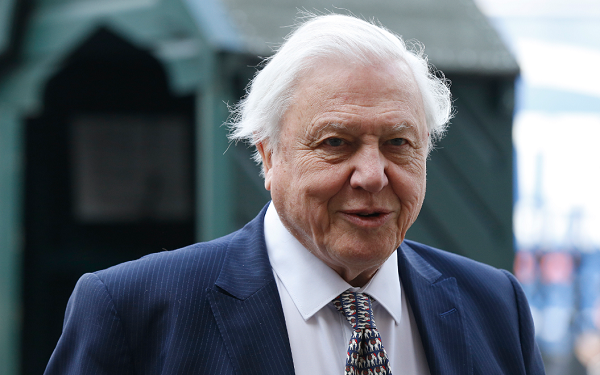 For years, people all across the globe have tuned into Sir David Attenborough's documentaries and TV shows to learn more about living things on Earth, whether ancient or currently roaming about. Now fans of the Planet Earth narrator will soon be able to have an up close and personal journey of their own with the renowned naturalist via a hologram of Attenborough that will guide users through a virtual reality experience at the Natural History Museum in London.
The Hold the World VR experience from British broadcasting giant Sky combines interactive game technology with Attenborough's documentaries. It will lead users through a tour of the museum, giving the public first-hand access to fossils, skulls and bones as Attenborough's hologram discusses the museum's excavation sites and the animals behind the fossils.
In a statement, 90-year-old Attenborough said the partnership with Sky would give VR users an intimate view of rare objects that most people never get to see up close. The product is slated to go into production later this year.
"Hold The World offers people a unique opportunity: to examine rare objects, some millions of years old, up close. It represents an extraordinary new step in how people can explore and experience nature, all from the comfort of their own homes," he said.
All users need to join the experience is the Sky VR phone app, a VR set and a controller.
Sir Michael Dixon, director of the Natural History Museum, said the VR tour was one of the more "innovative" ways the museum was looking to share artifacts in its collection.
"Objects in the museum collection offer invaluable insight about the origins of life, the Earth and our solar system - stories that are key to understanding how we can best protect our planet's future," he said in a statement.
The Hold the World experience is just one of Sky's latest projects to boost use of VR technology. The company recently announced 12 VR film projects, two of which are in conjunction with Sky's Formula One Coverage, which transports VR users to a Formula 1 testing site in Barcelona where they can explore the pit lane and team garages and even get behind the wheel of the race car.
Sky Chief Executive Jermy Darroch told The Guardian that projects like Hold the World and Formula One Coverage have the potential to become big hits with audiences as VR technology becomes more popular.
"VR and augmented reality have good long-term potential in the market," he said.