David Beckham MLS Franchise May Gain Funding from Paris Saint-Germain Owners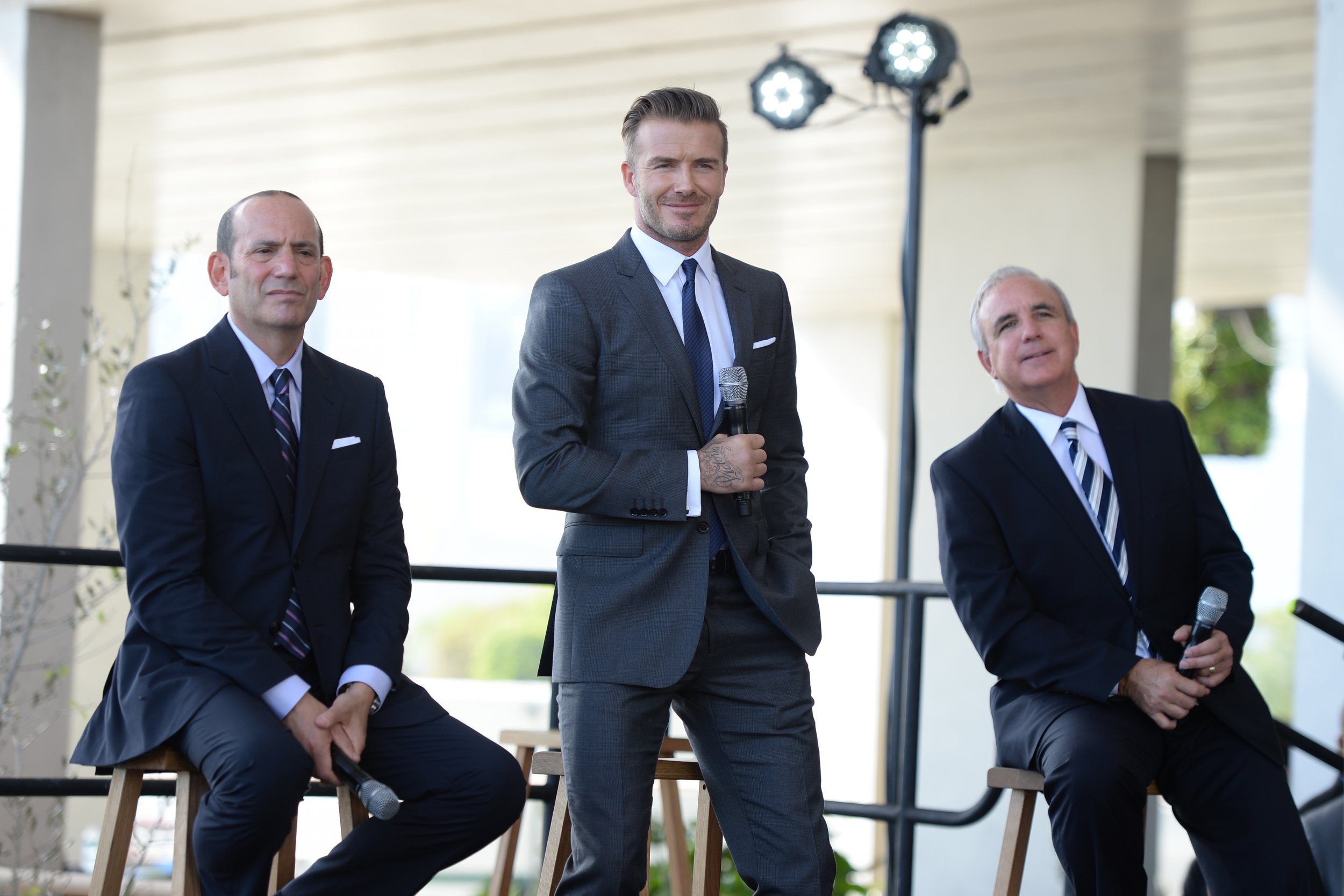 Is David Beckham's new Major League Soccer franchise about to get an injection of capital from Qatar?
Beckham has been searching for investors for his new team, which plans to join MLS for the 2018 season. Miami Beckham United, the company behind the project, needs to finalize plans for a 25,000 seater stadium in the Overtown district of Miami by the end of February.
According to a BBC report, Qatar Sports Investments, the owner of Paris Saint-Germain in France, wants to buy a stake in the franchise that is also the project of Simon Fuller, Beckham's business associate, and Bolivian-American businessman Marcelo Claure.
Beckham played for PSG in 2013, towards the end of his career.
MBU said in a statement: "As Miami Beckham United lays the groundwork for launching a world class soccer club in Miami, our team has attracted interest from a number of potential partners.
"David Beckham, Simon Fuller and Marcelo Claure are evaluating these possibilities, with the goal of bringing additional resources and international expertize that draws players, staff and fans from around the world.
"At the same time, we are performing due diligence on our stadium site as we move toward finalizing the acquisition of two privately held properties and a third county-owned parcel over the coming weeks."
Beckham has been attempting to get the franchise off the ground since early 2014, but it took four attempts before MLS approved a location for the proposed $250 million stadium in December 2015.