David Beckham: Our Children Deserve A World Without Malaria | Opinion
This week in London we made history with a new pledge to halve malaria deaths in the British Commonwealth over the next five years. And I am proud to have played a part in it. Whilst teamwork is a well-used phrase these days, I'm still amazed at the power of what can be achieved through coming together in the single-minded pursuit of a shared goal.
The Commonwealth Malaria Commitment, made on Friday (April 20), might not generate the same headlines as a Champions League or World Cup final, but it is a truly momentous example of what sheer collective will can achieve.
I've been on the malaria team for fifteen years now through my roles as a UNICEF Goodwill Ambassador and Malaria No More UK Leadership Council Member, and seeing its success in fighting malaria has been something I'm proud and committed to be part of. But earlier in the year I realized our winning streak was at risk, as malaria deaths started to rise again.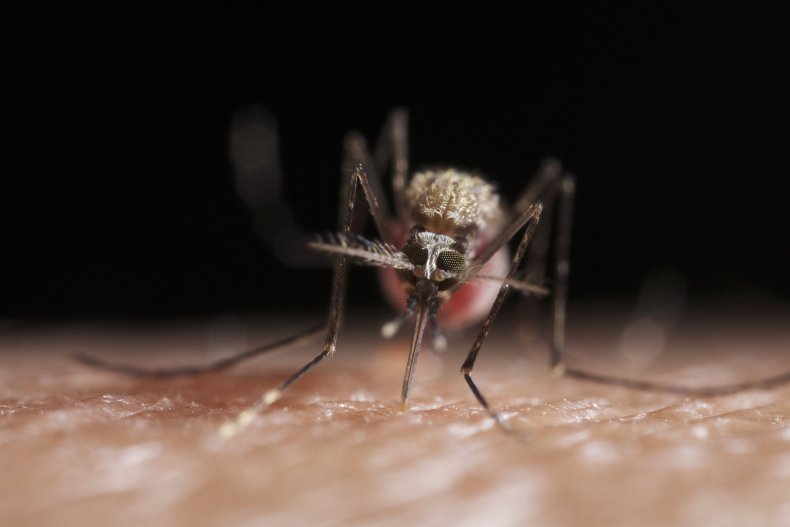 It was for this reason that I didn't hesitate to step into a box surrounded by mosquitos to play a part kicking off the Malaria Must Die, So Millions Can Live campaign this February. We had a brave ambition—to rally as many voices as possible in 70 days to get a message to Commonwealth leaders asking them to reignite the malaria fight.
And it's been incredible to see the campaign build in the last few weeks, with an amazing team coming together. Andy Murray, James Corden, Helen Mirren, Hugh Laurie, Yemi Alade, and just this week the incredible Chimamanda Ngozi Adichie have united, alongside over 300 million people around the world, to shout out against malaria.
Businesses and scientists have joined too. I've been so pleased to see Swaziland, a country I visited a few years back with Unicef, step up to cohost the Malaria Summit as part of its plan to eliminate malaria by 2020.The UK also cohosted this event, another moment we can be proud of, alongside the years we've spent leading the way in tackling the fight against this deadly disease.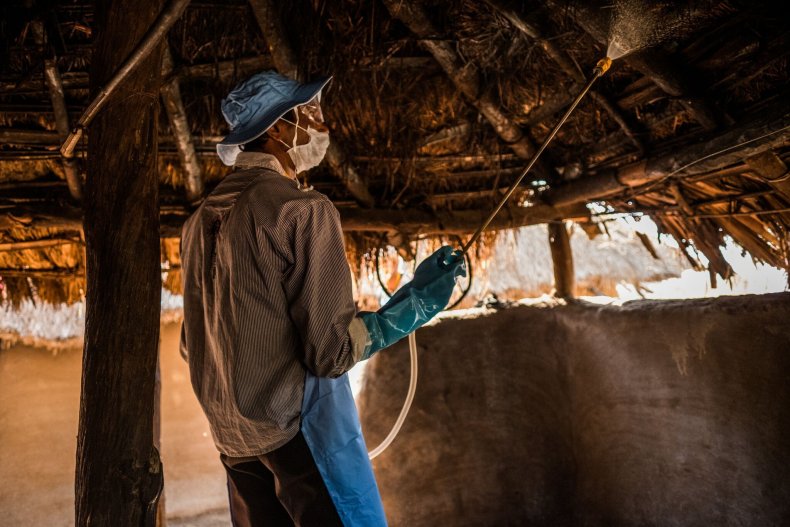 It's hard to believe that malaria used to be all over the U.S. and in the UK, the last case was just over 60 years ago, with Europe only being declared malaria free the year I was born. Today, 90% of our Commonwealth neighbors still live in constant fear of the disease, with the Commonwealth accounting for more than half of all global cases and deaths from malaria.
It's the right thing to do to try and end this entirely preventable and treatable disease. Not only to save thousands of children, its main victims, but also for our neighbors to be stronger, and because I know I never want to see it return to countries which have defeated it. When I was shown reports of malaria starting to rise again it worried me. Due to faltering funding and the disease adapting, the past ten years of real and tangible change has now stalled, and we're in real danger of letting malaria back in.
It was against this knife-edge backdrop that the summit took place this week and it is what makes the new Commonwealth commitment to halve malaria by 2023 and secure 50% reductions in cases and deaths so important. It is a monumental win that will lead to 650,000 lives being saved and 350 million fewer cases of the disease in the Commonwealth. For thousands of families it will mean healthy kids getting to school, parents able to earn more money to care for their families, and health systems supported—as malaria is thought to cause 50% of hospital admissions in some parts of Africa.
Of course, just as one good performance doesn't bring about real achievement for sports teams, so the impressive beginnings of the Malaria Summit London need to be followed up with consistency and hard work. That's why Malaria No More and others helped create the Malaria Must Die campaign.
Just imagine what could be done in five years. As a parent it's both worrying and exciting to look forward and imagine where we'll all be in the future. Like parents everywhere, my priority is to keep my kids safe, and if together we can stop them and others around the globe from getting malaria, that will have been an amazing achievement.
It'll take determination and collective commitment to get there, and it may well be my children's generation who will need to apply the finishing touch, but I'm convinced that beating malaria is one goal we really can make happen.
That is some team effort.
David Beckham is on the Malaria No More UK Leadership Council.
The views expressed in this article are the author's own.​​