David Beckham Steps Down as Director of Wife Victoria's Fashion Empire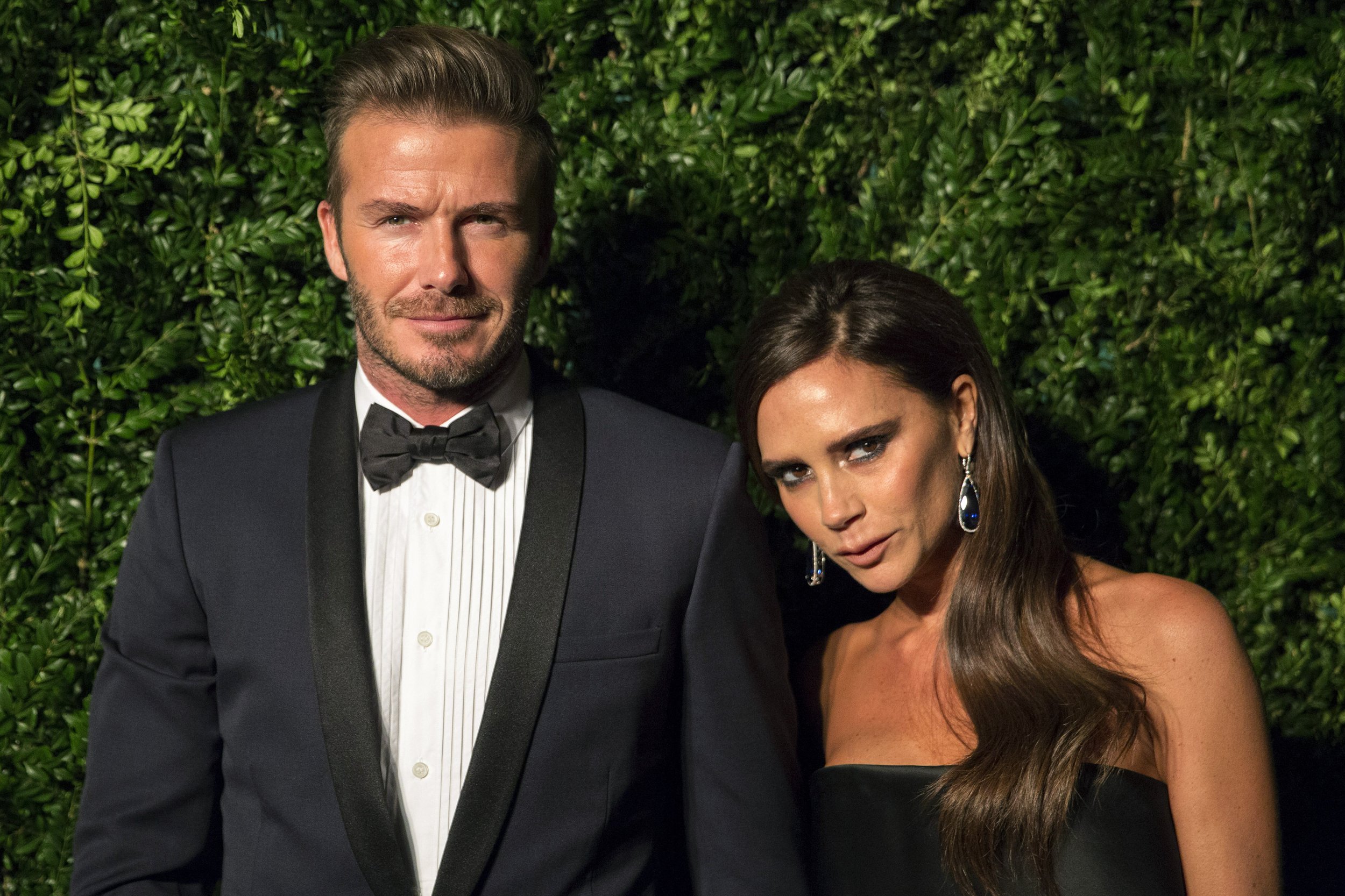 David Beckham has quietly stepped down as director of his wife Victoria's fashion company amid a restructuring of their business assets, new documents reveal.
RadarOnline.com reports the retired footballer ended his six-year stint as director of Victoria Beckham Ltd., the former Spice Girl's lucrative clothing empire, on December 10, 2014.
David, 40, also moved any "contracts held by [Victoria Beckham Ltd.] related to the David Beckham brand" and transferred them to his own company, DB Ventures Limited, which is "focused on exploiting the David Beckham brand."
The couple, who have four children together, set up a new umbrella company, Beckham Brand Holdings, to house both of their separate companies. They each own a third of the holding firm along with long-time business partner Richard Dodds, claims RadarOnline.
A spokesperson for the couple insisted that the corporate restructure was simply a case of separating the two very "different businesses."
"DVBL is a licensing and partnership business, VBL is a luxury, fashion brand—and it makes little commercial sense for them to continue to be merged together and report combined figures," the couple's spokesperson told MailOnline.
"As a consequence of this reorganization, David is no longer a director of VBL and Victoria is no longer a director of DBVL. Both David and Victoria are directors of BBHL, the holding company, and participate together in quarterly board meetings."
The business divide appears to add to rumors about the couple's marriage. In February, The Sun reported the couple would spend six months apart in 2016 due to their busy work schedules.
There has also been plenty of speculation about the financial state of Victoria's fashion business, which launched in 2008. Earlier in March, reports claimed David helped his wife avoid a loss in 2014 by bringing in £5.2 million for the brand through contracts that were eventually moved to DB Ventures Limited. The fashion line would have reported a loss of £3.8 million, despite a turnover of £34 million, had it not been for the seven-figure payment—listed as coming from "discontinued operations."
The costly expenses are said to include a 10-year lease for shop space in London's Mayfair costing £650,000 a year and a further £2.8 million on designing the storefront. The company's highest paid director—believed to be the fashion designer—was paid £455,000.