David Blaine Has Been Accused of Sexual Assault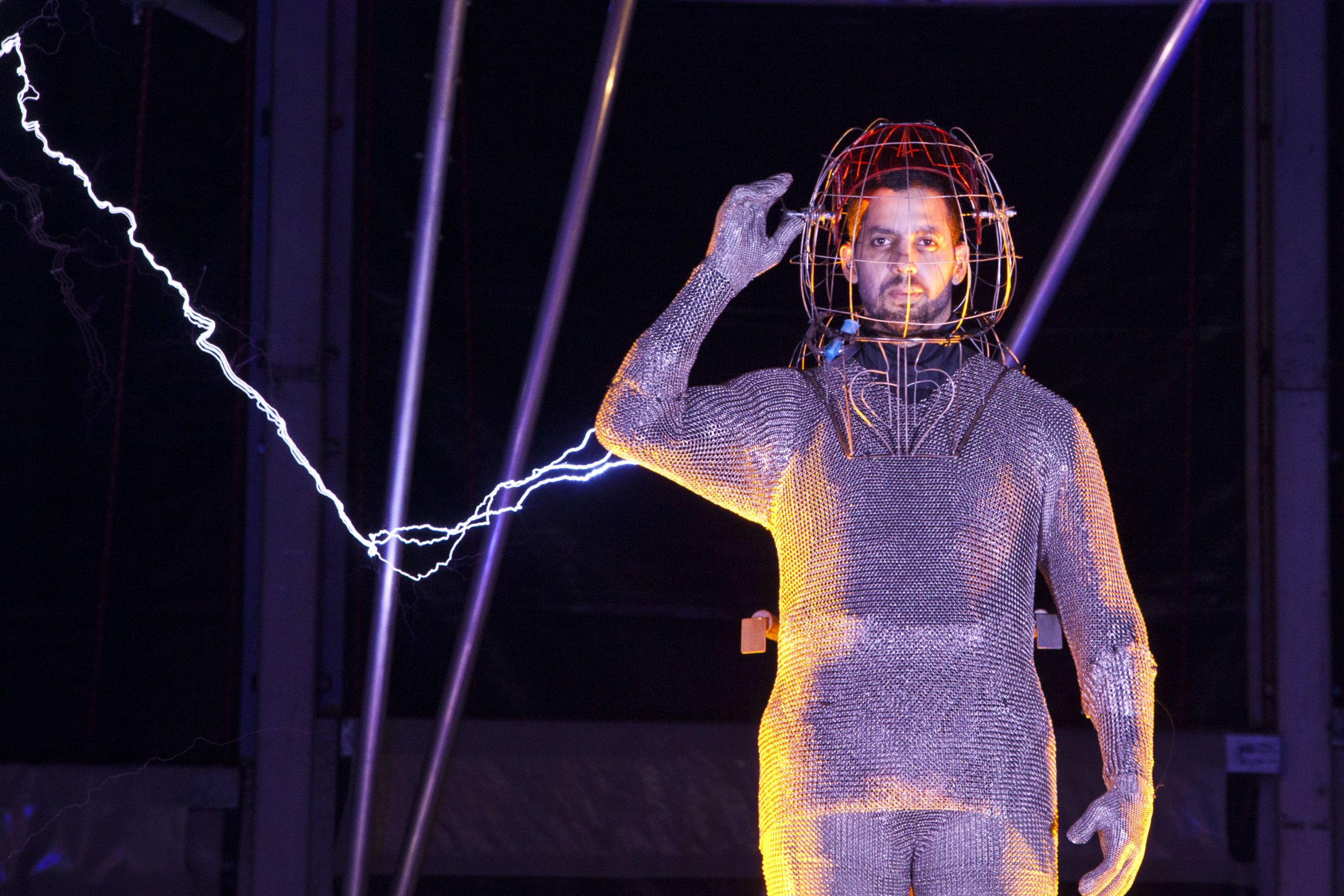 Famed magician David Blaine has been accused of sexual assault, according to an exclusive report from the Daily Beast.
The accuser, model Natasha Prince, says Blaine raped her one night in 2004, when he invited her to a mansion in Chelsea, a neighborhood in London. Prince recalled bringing a single drink with her when Blaine led her into a bedroom, told her to kiss him and then demanded she finish her drink.
"That's really the last thing I remember," Prince told the Daily Beast.
According to Prince, she has hazy memories of being positioned "face forward" on the bed, with Blaine behind her. "I think it woke me up a little bit, because I'd never had that [anal sex] done to me before," she told the outlet. "I remember moving around a lot. I was limp, and I was very floaty; I was in and out of a deep sleep."
Prince said when she woke up she was naked and Blaine was shirtless. She said he told her she had "nice tits" and was walking around and folding clothes.
Prince had to go to a photo shoot the next morning, and she said that while she was getting her makeup done she remembers thinking, "What did I do last night? Did I have sex with David Blaine? But I didn't want to..."
Blaine's legal representation has denied the allegations.
"My client vehemently denies that he raped or sexually assaulted any woman, ever, and he specifically denies raping a woman in 2004," Blaine's attorney Marty Singer wrote in a statement to the Daily Beast, later clarifying that that included Prince. "If, in fact, there is any police investigation, my client will fully cooperate because he has nothing to hide."
When the Daily Beast asked Blaine himself about the assault investigation, he reportedly said, "Wow… there's absolutely nothing… that's crazy."
London's Metropolitan Police confirmed to Newsweek in a statement that "officers from the Met's Child Abuse and Sexual Offences Command are investigating an allegation of rape."
"The allegation was reported to police on 17 November 2016 by a woman who alleged she was raped at an address in Chelsea in June or July 2004 when she was aged 21," the statement continued.
Police said that no arrests have been made at this stage, and declined to confirm the name of the person under investigation.
Prince said when she returned to New York, Blaine called her and they had a short phone conversation where he seemed to be "checking up" on her.
Prince said she later encountered Blaine three more times: Once at a party at Blaine's house she went to with a friend, where she said Blaine told her she was "really good in bed."
She saw Blaine again six years later in the New York City subway with his girlfriend and daughter where they exchanged some small talk; a few days later, Price said she ran into Blaine outside the gallery where she worked.
Blaine's lawyer told the Daily Beast that the magician had last seen Price on the streets of New York five years ago, and stated Prince approached Blaine and invited him to her workplace, the Gagosian Gallery.
"This conduct is completely inconsistent with any claim that my client engaged in any wrongful conduct approximately 13 years ago with Ms. Prince," Singer said.
Police have asked Blaine to travel to Britain for questioning, according to the Daily Beast report.
The report of Prince's rape allegation against America's most prominent magician comes shortly after several women made over three dozen allegations of sexual harassment and assault by movie mogul Harvey Weinstein.
Prince said she waited until now to speak out about the alleged incident for fear of victim blaming and slut shaming.