NBA's Cleveland Cavaliers Fire Head Coach David Blatt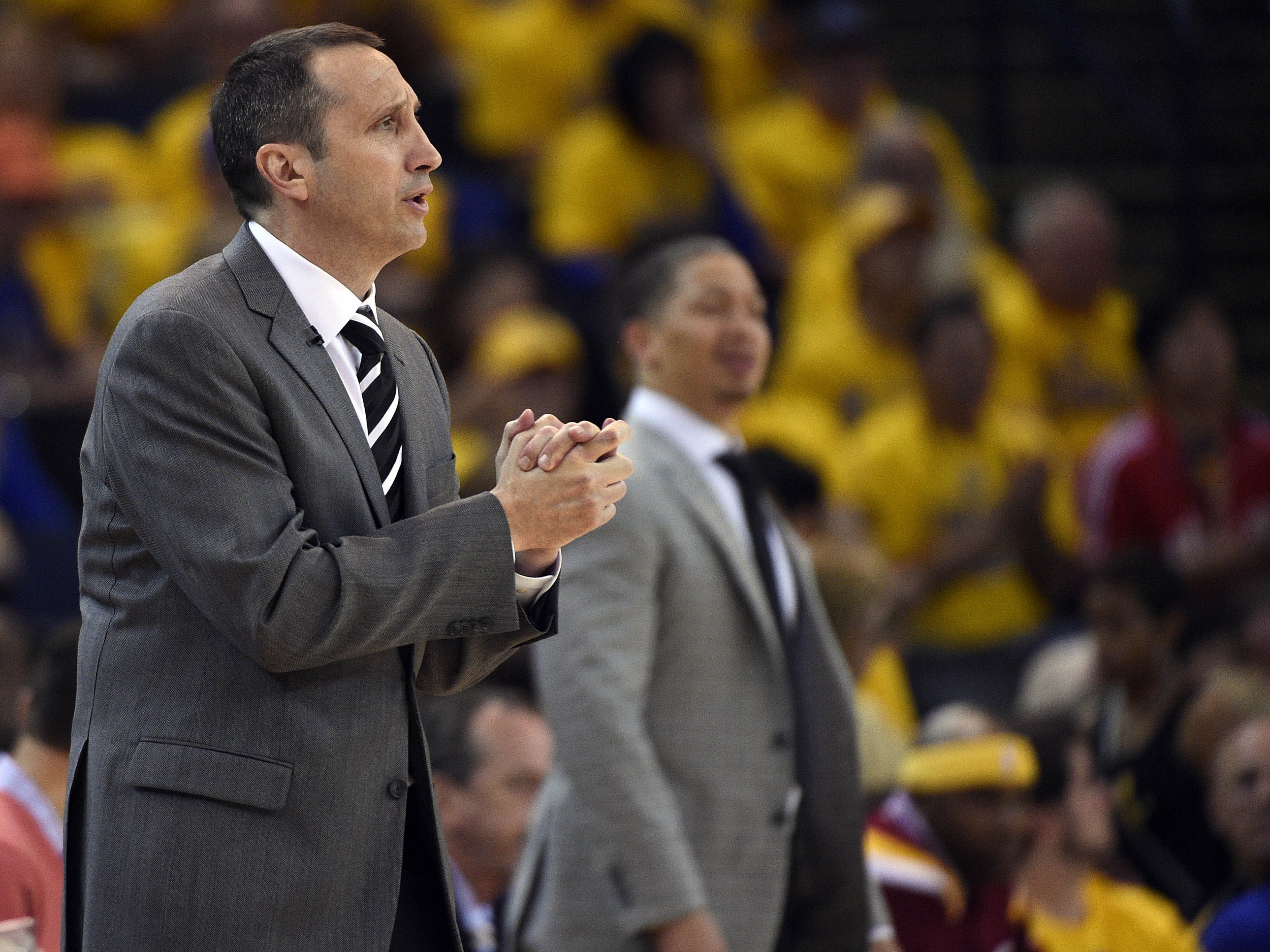 Hours after learning that the coach who led his team to victory in the 2015 NBA Finals is set to return to the sidelines, we've learned that the coach who was on the losing side of that battle has been relieved of his duties.
According to multiple sources, the Cleveland Cavaliers have fired second-year coach David Blatt. In addition, the organization has promoted assistant coach Tyronn Lue and signed him to a three-year contract. He will assume the team's head-coaching duties immediately.
After making it to the NBA Finals in Blatt's first year as head coach, the Cavs have an impressive 30-11 record, good for first place in the Eastern Conference halfway into the 2016 season. But winning the conference is almost a foregone conclusion for LeBron James and the Cavs, and with the team's superstar entering the later stages of his career, anything less than an NBA championship would be considered a failure. The death knell might have come earlier this week, when the Cavs were demolished by the Warriors, 132-98. Blatt becomes the first coach in NBA history to be fired while his team was in first place in its conference.
According to ESPN's Brian Windhorst, James was not consulted before Blatt's dismissal, but the organization was aware that James is a fan of Lue and has wanted to be coached by a former player. Lue played in the NBA for 14 seasons, the last coming in 2009 with the Orlando Magic. He's probably best known for his role on the Los Angeles Lakers' championship teams in 2000 and 2001.
Blatt was an easy scapegoat for the Cavaliers' inability to compete with the top teams in the Western Conference, but if they're going to have any chance of beating the Warriors, San Antonio Spurs or Oklahoma Thunder in this year's Finals, they'll likely have to make a few roster moves as well. Regardless of transactions that may be yet to come, bringing in a coach the players can rally around seems to be a good first step toward a legitimate title run.