David Bossie Appears on Fox News to Audition for Donald Trump's Chief of Staff Position
David Bossie, a Fox News contributor and president of the conservative nonprofit Citizens United, appeared on the network on Tuesday in what looked like a job interview of sorts.
Speaking to the hosts of Fox & Friends—Trump's favorite morning show that he often watches and live-tweets—Bossie appeared to make his case for the powerful gig.
Co-host Brian Kilmeade asked Bossie: "Do you feel as though you have had chemistry with this president, you understand him in times of pressure? And you understand the politics of it? Do you feel you have that chemistry?"
"Well, I've certainly known the president a long, long time," Bossie replied, before peppering in some compliments about Trump and his 2016 election victory. "Long before he was a candidate, I've had the pleasure of knowing him. I do feel I understand the movement that elected him, and having been a conservative leader in this town for a long time, I have had my finger on the pulse and Donald Trump carried the day."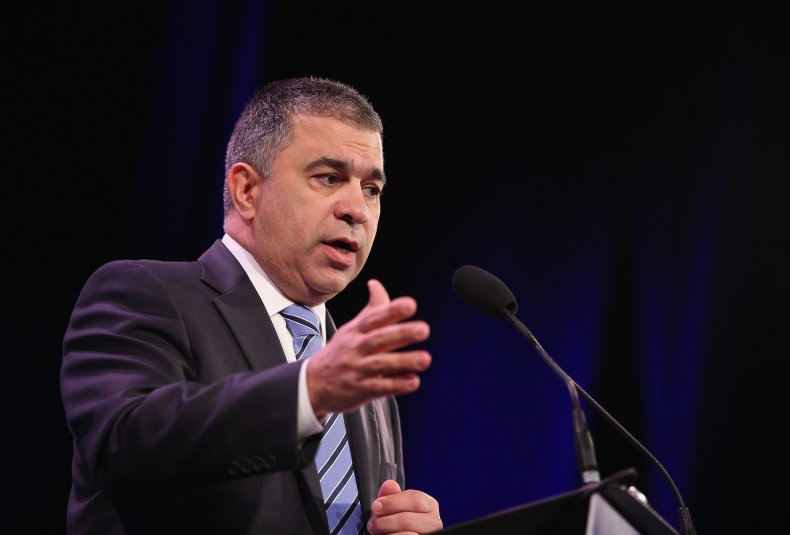 Bossie deferred to Trump's accomplishments, quick to heap praise on the president and slow to take credit. For example, when Kilmeade asked him if "ever persuaded the president to do something," Bossie talked about Trump's successes during the 2016 campaign.
"Look, we say in our first book about the campaign that the president was responsible for winning 99—99.9 percent—was him, .01 percent was the staff. All of us together," he said. "And that's true. It was a team. It was a tremendous team, and we all worked cohesively together to help the president in any way we could."
While Bossie might be eyeing the job, he's still a bit of a dark horse candidate, The Daily Beast reported on Monday. The outlet said that some of Trump's inner circle—Jared Kushner and Ivanka Trump, specifically—weren't fans of Bossie.
Trump suggested as many as 10 people might be in the running for the chief of staff position in a tweet on Tuesday, pushing back against reports that he was scrambling for a new candidate after Nick Ayers—chief of staff to Vice President Mike Pence—said he wouldn't take the position.
"Fake News has it purposely wrong," Trump tweeted. "Many, over ten, are vying for and wanting the White House Chief of Staff position. Why wouldn't someone want one of the truly great and meaningful jobs in Washington. Please report news correctly. Thank you!"